Olive oil is one of the most enjoyed oils to cook with. It's healthy, tasty, and has a thickness that doesn't feel greasy.
No wonder olive oil has become a household favorite. However, despite most of us keeping this product in our cupboard all year round, we hardly know anything about this kitchen essential.
It's time that changes!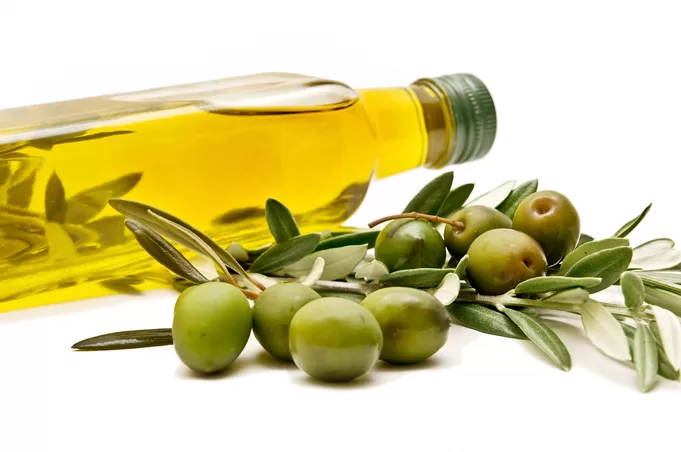 Olive Oil Has the Same Smoke Point as Vegetable Oil
If you love to deep fry your meats, then you will know all about smoke points. Smoke points are the moment of heat that causes the oil to become smokey.
You want to avoid smoke at all costs, and instead, pick an oil type that can last a long time. Most people use vegetable oil in their pans, believing it will take longer to reach that smoke point, but in reality, you can still use your favorite oil.
This article highlights how frying oils need comparable smoke points to be safely mixed adding to the balance of flammable materials. This means you can use cheap vegetable oil while mixing it with tasty vegetable oil to create your preferred flavor, as they have comparable smoke points!
Olive Oil Is Technically a Juice
Just the idea of this might make your tongue curl, but olive oil is technically a fruit juice. Fruit juices are made by crushing fruit and sieving out the pulp to receive the liquid held inside. To make olive oil, you get the fruit and squeeze it while it's fresh to obtain the oil.
Even though this is technically true, we don't advise drinking olive oil from the bottle.
Olives Can Only Be Harvested Once a Year
Olives are normally handpicked in hot countries such as Greece, Turkey, Morocco, Italy, and Spain. Many large companies will use special machines which gently shake the olive tree while a net catches the berries underneath.
However, no matter the method and no matter country, each farm will have a special time of year to harvest its crop. It will happen in mid to late October, otherwise known as the Early Harvest.
At this point in the year, the olives will be in their best condition, as the acidity levels are low but the antioxidants and polyphenols are high.
Some farms will harvest again in the late December period however, these olives will be of lower quality due to the high acidic volume.
If you buy cheap olive oil or notice the oil is bitter and sharp, you probably have a late December harvest in your cupboards.
Olive Oil Is a Common Ingredient in Beauty Products
Although most of us consider olive oil to be a cooking ingredient, many skin care products include this oil as an essential ingredient.
Because olives are rich in vitamins they can lock in moisture. Olive oil contains moisture by itself, meaning a simple dab of the oil can both create moisture and help your body retain it.
The antioxidants in olive oil can reduce the amount of oxidative stress in your skin which reduces the signs of aging. It also increases the collagen in your skin, giving it a plump and youthful look.
Olive oil is also more dominant than natural skin oil, which means it will dissolve your skin's oily residue. You can often find this ingredient in makeup removal kits, as the oil will dissolve your makeup while keeping your skin hydrated, making it perfect for sensitive skin.
The Color of The Oil Can Indicate Its Flavor
The color of the oil can tell you what type of olive has been used and when the olive has been picked. However, it doesn't indicate the quality of the oil.
If the oil has a green hue, then it was created using green olives that didn't reach ripeness. This will make the oil taste peppery.
If the oil is yellow or golden, then dark or black olives were used to create the oil, and the olive was grown to full ripeness. Golden olive oil will taste buttery and mild in comparison.
Summary
In the US around 406,000 metric tons of olive oil are consumed by households every year. That figure doesn't include restaurants, hotels or other countries so imagine how many olives need to be grown to indulge our oily desires.
There are so many magical aspects to olive oil, but the best ones to remember are its health benefits, its flavor and technically, olive oil is a juice.