The Australian landscaping industry has recently been on the rise and is set to grow even more in 2021.
This is largely due to buyer appreciation of professional landscape design, both residentially and in the commercial space.
Whether it's a beautifully designed garden in the suburbs or an in-demand green space combined with urban infrastructure, there has never been a more lucrative time to be in the landscape industry.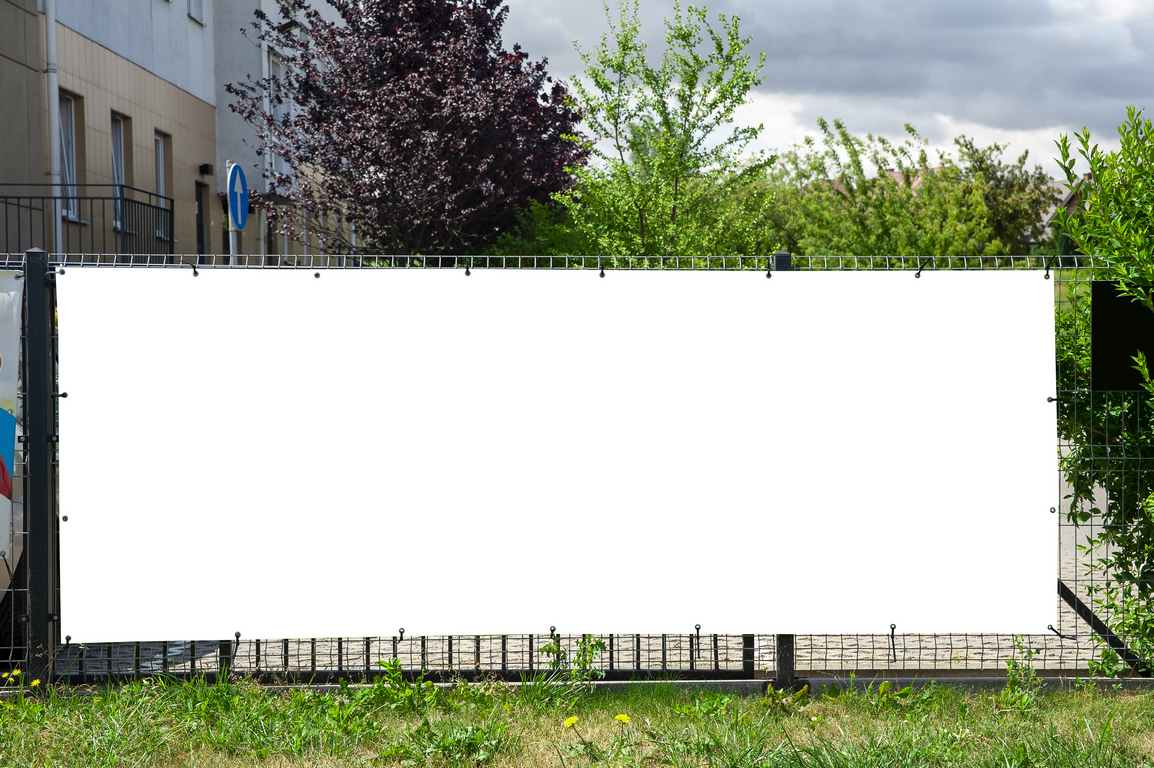 You only have to look around those densely populated Australian cities, like Sydney and Melbourne, to see that the landscaping of the public botanical gardens and roadside parks are now more important than ever.
Even high-rise buildings are incorporating landscaping into their structures by using vertical gardens to boost value and create an appealing environment that helps reduce stress levels for consumers.
Sydney's One Central Park building in Chippendale is a prime example of an infrastructure that incorporated landscaping that features hanging gardens and a dripper irrigation system; it is the ultimate example of buildings going green.
The great age for creative landscaping also brought more competition in the industry, which is why it is more vital than ever to use every marketing tool available to get ahead. Fence banners are a savvy way of turning bland, everyday fencing into a unique marketing space.
Here are a few reasons why this product is fast becoming one of the most popular promotional tools for landscaping businesses:
1. They're Cost-Effective
Opting for custom printed fence banners will not only provide many practical functions, but they are also an opportunistic, cost-effective way of promoting your landscaping business.
You can turn your fencing boundary into a vibrant advertisement to catch the eye of passers-by and contractors, building brand awareness.
Rather than spending a ridiculous amount of money to get your brand out there through advertisements on social media and radio, fence banners can be an everyday solution.
Most Australian companies give you the option to print your company logo included in the price, allowing you to produce high-resolution graphics on a range of quality materials, such as PVC, shade cloth, vinyl, and mesh.
You can order them in various sizes, and they are quick to put up with metal eyelets or cable ties, and they are also easy to take down.
Different materials print differently, with some fading due to the high UV levels in Australia but, most typically, they can last 2-3 years, which means you can take them with you to your next development.
If you are exposed to the elements, mesh fence banners hold up well outside as they use perforated material that allows wind flow, so they won't flap off or rip in high winds.
Provisional fencing on its own is often not enough to meet safety standards in Australia when there is active work taking place. Fence mesh is considered a moderately low-cost and resourceful way to shield on-site personnel and to help protect the general public.
2. They're a Great Way for You to Showcase Your Work
Fence banners are a simple way of showcasing your work to passers-by while creating enough privacy to block out the early phases of work, which are so often untidy. If you are working in a residential environment, your clients will love the extra privacy.
Commercially, a printout of how the finished landscape is going to look is a much better advertisement for your business than a dusty half-finished site, creating a positive image and keeping the local community happy, too.
This also builds excitement about the project and helps endorse your work before it is even complete.
Additionally, banners shouldn't just be limited to your site but it can also be used for street signage to let people know where your offices are, or even at trade shows to decorate your landscaping stall.
You can also use them to tease your next big project or emphasize your landscaping input on an up-and-coming commercial development site.
Most providers allow you to custom design your banner–you can add your company logo and even contact information or website address. This way, those who see your vision and love it can easily contact you, making it an effective accompaniment to your standard marketing tools!
3. They are Practical for Limiting Dust and Debris
Australian landscapers across the country know they need to take sensible safety measures to limit excessive quantities of dust from blowing into urban areas or out onto the roadside.
A simple option to combat dust from becoming airborne is by using fence banners on your fencing around the perimeter of your site.
Many Australian laws and safety regulations require landscapers to control dust and debris, therefore banner mesh is an inexpensive and useful way to meet those specifications.
It's also a vital safety precaution, especially near main roads and built-up areas. Fence banners stop the community from being side-tracked by the activities on worksites.
Rather than getting a face full of dust, a passerby on their daily commute is more likely to recommend your business when they have walked past and seen beautiful signage promoting your work.
As a company and a brand, it's important for your reputation to ensure safe practice. If you are seen to be conducting safe practice onsite and your banners are there to represent your business, you, in turn, are building a more reputable brand.
Considering it is a safety measure to have fencing banners on your boundaries, you might as well make use of the space to create business revenue.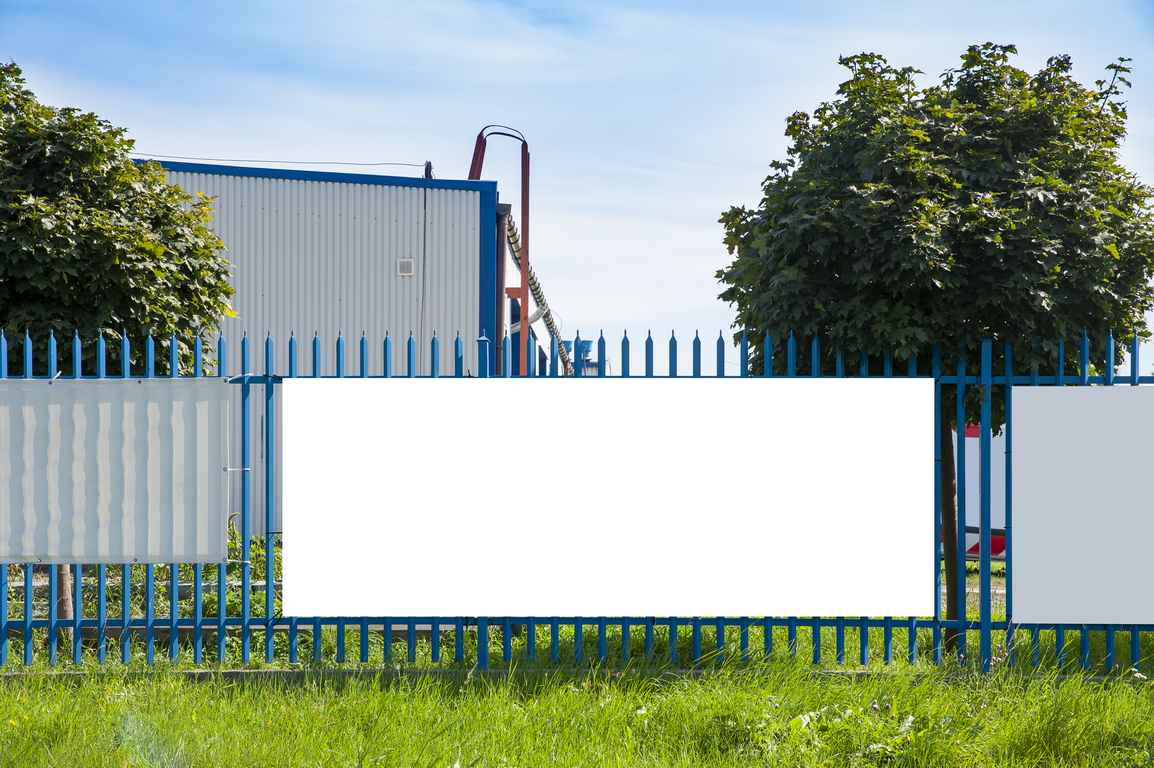 It Is Essential
Realistically, it is essential that you use every avenue to market your landscaping business properly. Ensure your fence banners are made to attract the attention of your target audience and include all the necessary details they may need to get in touch with you.
Visuals of the finished product will help draw in customers and get you noticed. Talk to the manufacturer about what material is suited for you to make your print really stand out; most offer digital printing so there are no restrictions.
To really make the most of the space, they will also be able to help you with the design and layout of your graphics.