Many, many people have dream homes that they one day hope to have but know that they will probably never achieve.
However, the reason that many people never managed to get their dream homes is that they set the bars too high for themselves to even start.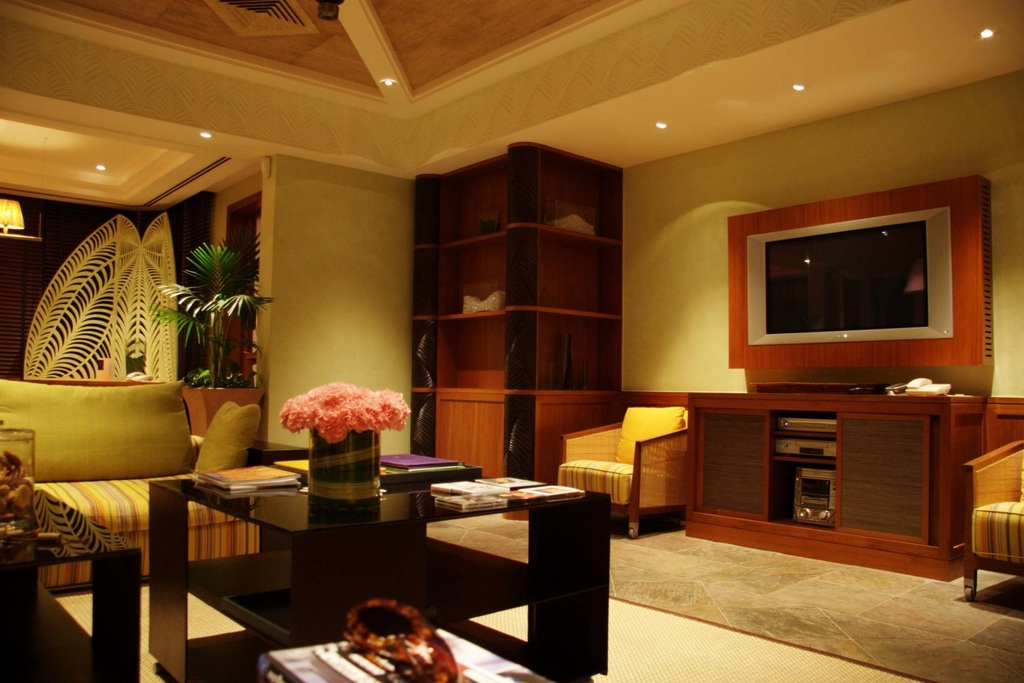 If you made a choice right now, you could start a chain of actions that leads toward you having your dream home faster than you would believe.
However, you would have to make a choice to create a plan and stick to it. So, if you're willing to make that decision, this article aims to help outline how you can make your DIY dream home a reality.
Finding the Location
One of the most important considerations is where you will construct your dream home is likely to be the location.
This can have a huge impact on every aspect of the creation of your Dream House, from cost to the overall feel of the building afterward.
On top of this, the neighborhood that you're living in and the area that you're living in are always going to be something that is going to matter to you.
So you want to be sure that it is something you're happy with before you go ahead and build the home you want to live in forever.
Renovate or Build. Once you've determined a location that you like the look of, you should ask yourself whether you want to buy a house that is already there and renovate it to fit your needs or whether you want to build a house from the ground up?
There are advantages and disadvantages to both, so be sure to do your research and make the choice that is right for you.
---
Read Also:
---
Create a Full Plan for Your Project
Next, once you have a location and a building in mind, the next thing you're going to want to do is to make a full plan for the project. This can help to outline your efforts and direct you as you go.
Not to mention the fact that it will always give you something to look back on if you are having trouble figuring out what to do next.
Create a Blueprint to Make Things Easier. One of the best ways to ensure that this plan that you're creating is as detailed as possible is to make use of a blueprint software.
This would allow you to plan the layout of your dream home in extensive detail. Plus, it would also give you something of a road map to follow.
Plan Out Some Dream Rooms
One of the most important things to consider while you are planning out the blueprint for the building is the rooms that you are most interested in including.
One of the main things that make people dream about having a particular kind of house is the idea of having a certain room within the house. In many ways, this means that your dream rooms are the most important aspects of achieving your dream house.
The Home Cinema. One example of such a room is a home cinema from which you can watch some of your favorite movies. In all of the glory of the big screen.
This is not necessarily a difficult room to achieve, but it does take intention and a willingness to make the room a reality.
A Game Room. Another room that is commonly desired by many but very rarely created is the game room.
This is a room in which video games, board games, and every other kind of gaming abound. A place for fun, mischief, and entertainment to run wild.
Your Own Workshop. If you're something of a creative, then there's a decent chance that you've always wanted your own creative workshops where you can work on your projects.
Well, this is a room full of tools or full of paints and canvases. There is no end to the kind of creative workshop that you might want.
A Hidden Library. Lastly, if you're something of a bookworm, then you might want to consider the possibility of creating your own hidden library.
Many literary buffs are enraptured by the idea of a house with a secret library that you reveal by pulling a book on a bookshelf.
Well, with a little bit of creativity and a lot of work, you could potentially make that happen by hanging a bookshelf on a door. Since this is your dream home, why not?
Getting What You Need
Now that you have some solid plans set in place for the rooms in your dream home, you're going to want to consider how exactly you're going to get the things you need into them.
You could potentially hire a furniture shipping company to bring things like sofas or desks in to allow you to create your dream rooms properly and make sure your furniture shipping goes smoothly.
Alternatively, you could even make the decision to attempt to build these things yourself to give the house an even more DIY tilt.
Saving For Your Project
Finally, one of the most important elements of any project such as this, especially one of this magnitude, is that you need to save an appropriate amount of money.
The budget you are going to need to build your dream home will depend largely on the dream home itself, but there are ways to determine this.
Building a Budget. First, you'll want to go room by room through your plan and figure out exactly what each should cost you.
You'll want to consider the contents of the room, the cost of building the room itself, and any extraneous costs that you expect to run into.
Next, you'll want to consider any costs inherent to the acquisition and/or creation of the building itself. Adding these all together, you should find the minimum budget that you would need to build your dream home.
The Importance of Cushioning. However, on top of this, it is always important to add a good amount of cushioning to the amount that you have saved for any large project like this.
A 20% increase in the amount that you need to save can help to account for any number of large, unexpected expenses. This is a good practice to consider.