Do you love the calming breeze of the beach? Why not bring the beachy vibe and bucket of seashells to your home?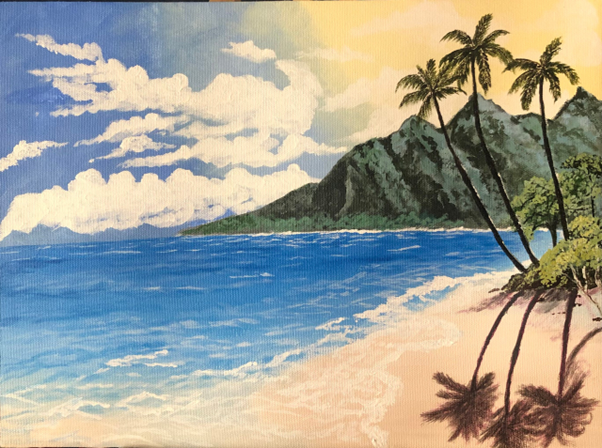 You can bring a beautiful sea and beach view into your home with beach canvas prints.
These stunning pieces of artwork can transform any room into a serene oasis, giving you a daily dose of vitamin sea without leaving your house.
This guide will provide helpful tips for switching home decor with beach canvas prints. So let's get started!
Add Beach Canvas Prints to Living Room
The living room is where you spend lots of time with your family, so it makes sense to have beach canvas art mounted there. A beach canvas print can breathe new life into the interior design of your living room.
You can use a simple and basic theme or develop a more elaborate one that includes seashells, sand, tropical flowers, and greenery.
Just be sure to pick out a piece reminiscent of the sunset or sunrise so it will look good in almost any room in your home.
---
Read Also:
---
In Your Office
Adding an art canvas to your home office can instantly lift the dullness in the room and add character.
Canvas art is perfect for adding touches of your personality and color to your workspace. For your office, choose a canvas print that is inspiring and motivational.
You can add motivational quotes or images with your beach canvas art to help you stay focused and relaxed while working.
In addition to canvas prints, you can add other beach-themed decors, such as a beach-themed mousepad or a seashell paperweight. This helps you create a relaxing and enjoyable workspace.
Create a Beach-Themed Bedroom
Your bedroom should be a place of rest, and what better way to create a calming atmosphere than with a beach-themed bedroom? A beach canvas print can be the perfect focal point for your bedroom.
Look for images with soft, muted colors, and choose a size appropriate for your space.
Add other beach-themed accessories, such as seashell-shaped pillows or a woven beach blanket, to complete the look.
For Your Bathroom
Inspired by a seashore's soothing, peaceful nature, beach canvas prints make a perfect choice for your bathroom.
Different bathroom wall art prints with water and seascapes can add a calming ambiance to your bathroom. Consider a simple canvas print or a framed beach wall hanging for your bathroom.
The canvas print size should be small enough to fit the space, and you can also preserve some space for other decorative items.
In conclusion, beach canvas art prints can be a great way to bring a little bit of the beach into your home or office.
With creativity and careful selection, you can transform any room into a calm oasis that reminds you of the beach. So, usher in the beautiful seas and beaches to your décor today!