As a homeowner, your pursuit of creating warm and inviting living spaces is fueled by your desire for ultimate comfort regardless of the weather conditions beyond your walls.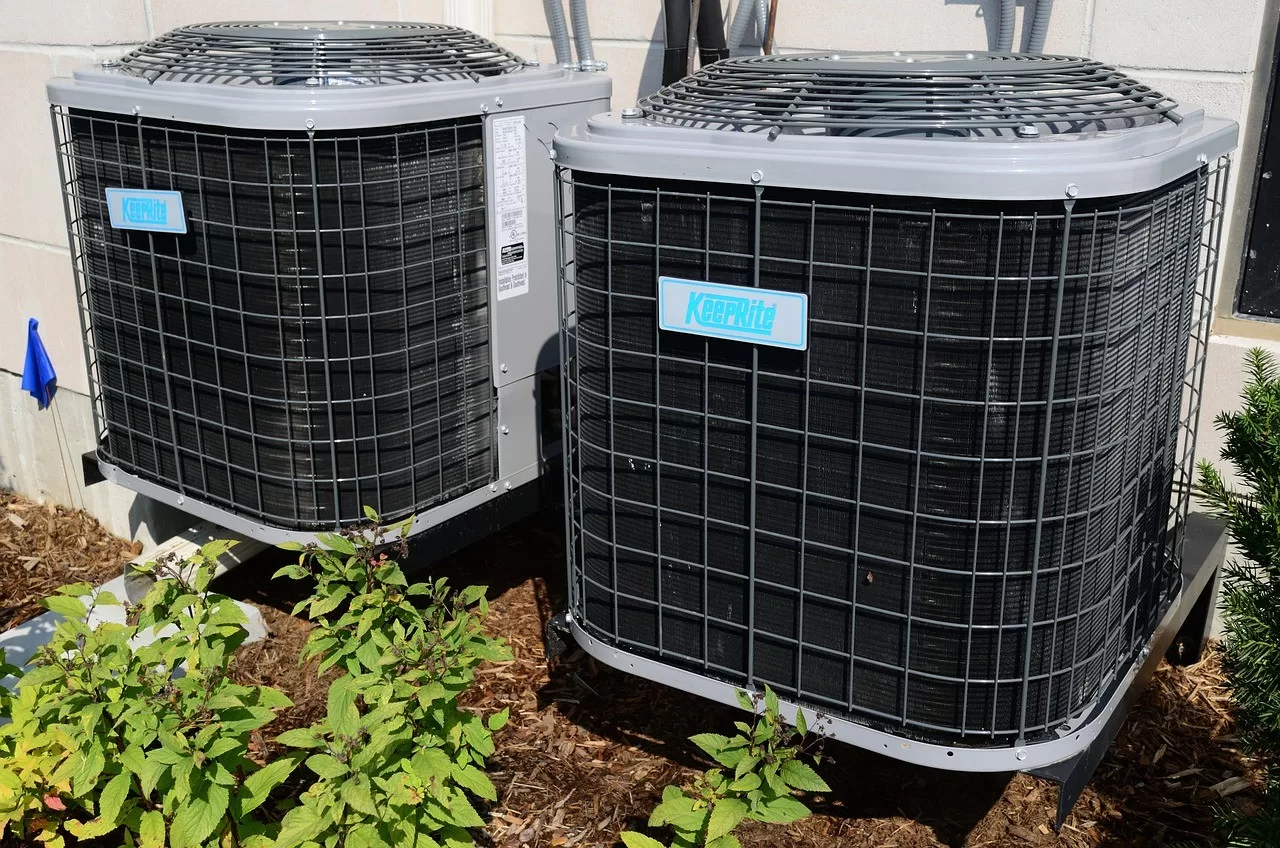 In this quest, your heating, ventilation, and air conditioning (HVAC) systems play an important role in ensuring the perfect ambiance within your home or office.
However, the HVAC system also significantly influences our energy costs and constitutes a major portion of our utility bills.
The efficiency of your HVAC system holds the key to responsible energy usage and managing your utility bills.
Saving energy on HVAC systems goes beyond purchasing energy-efficient devices.
With small adjustments and some easy yet effective energy-saving tips, you can keep your HVAC system in optimum condition while ensuring valuable financial savings and reducing your carbon footprint.
Read on to explore some easy energy-saving tips for maintaining your HVAC system.
1.   Schedule Regular Maintenance
Like any other mechanical system, HVAC systems require regular maintenance to operate at their best.
Neglecting regular maintenance causes dirt accumulation, clogged filters, lubrication issues, malfunctioning thermostats, leaky ductwork, and poor calibration, which hinder the efficiency of your HVAC system.
---
Read Also :
---
As a result, the system consumes more energy to achieve the same level of comfort.
Scheduling inspections twice yearly ensures your HVAC system keeps running smoothly and optimally.
For best results, consider hiring experienced repair and maintenance experts like Bellows Plumbing Heating & Cooling, specializing in comprehensive HVAC repair and maintenance.
Their team of skilled professionals performs thorough inspections and identifies potential issues or areas of concern before they cause malfunction.
With a comprehensive inspection and timely repairs, you can save yourself from any unwanted surprises of a sudden system failure and the burden of costly repairs later on.
Moreover, regular repair and maintenance ensure that your HVAC system operates at peak efficiency, saving you valuable energy and minimizing utility costs.
2.   Set Your Thermostat at Optimal Temperatures
Temperature settings during summer and winter greatly affect your HVAC system's efficiency.
A temperature setting above the room temperature during summers and below it during winters can save significant energy.
The recommended setting during summer is around 78°F or 25.5°C. However, you can set your thermostat to the highest temperature, keeping you comfortable.
Raise the temperature a couple of degrees higher when you're asleep to reduce energy consumption.
During winter, the recommended temperature setting is around 68°F or 20°C. Set your thermostat to the lowest temperature, maintaining a comfortable environment to save energy and lower the temperature further when going to bed.
Explore various settings to discover the highest temperature that keeps you comfortable during summer and the lowest temperature that brings winter coziness to your household.
Even the smallest adjustments can yield noticeable results, as you'll witness the impact on your utility bills. Additionally, using ceiling fans in summer and utilizing natural sunlight for warmth in winter can contribute to energy savings.
3.   Invest in a Programmable Thermostat
Another smart way to elevate your HVAC system's energy efficiency is by using programmable thermostats.
These smart devices let you create personalized temperature schedules that align with your daily routine.
You can adjust the temperature automatically when you're away or asleep and save significant energy without compromising your comfort.
A programmable thermostat allows you to set different temperature levels for various times of the day.
When you're away, the thermostat can automatically increase the temperature during the summer or decrease it during the winter, minimizing energy consumption.
The thermostat intelligently restores your preferred temperature levels as you return home, ensuring a welcoming environment.
The programmable thermostat optimizes energy usage at night by adjusting the temperature to slightly lower or higher, depending on the season.
It allows you to enjoy peaceful rest while reducing unnecessary energy expenditure.
4.   Seal and Insulate
Ensuring your home's proper insulation is pivotal in maintaining a consistently comfortable indoor environment while cutting energy waste.
During the peak seasons, even the tiniest cracks, holes, or openings can serve as gateways for the intrusion of unwanted hot or cold air.
It forces your HVAC system into overdrive as it struggles to maintain the desired temperature indoors, ultimately consuming excessive energy.
Insulating your attic, walls, and floors is imperative to maintain a consistent and comfortable indoor environment.
This extra insulation layer is a barrier, minimizing the heat exchange between your home's interior and the outside environment.
Sealing gaps and cracks around windows, doors, and ductwork further enhances your home's insulation.
When you retain conditioned air within your living spaces and protect your home against energy leaks, you can significantly reduce the workload placed on your HVAC system and allow it to operate more efficiently and effectively.
5.   Check and Seal Duct System
Inadequate insulation and leaky duct can be two major reasons behind soaring energy consumption and high costs.
The cracks and holes in your duct system allow the conditioned air to escape, forcing your HVAC system to operate with unnecessary strain, ultimately compromising its ability to regulate your environment effectively.
It's imperative to thoroughly inspect your duct system and promptly seal any openings to prevent air leakage and combat energy drain.
With these minor DIY repairs, you not only conserve energy but also optimize the performance of your HVAC system, allowing it to function at its peak potential.
6.   Clean and Replace Air Filters
Over time, dust, dirt, and debris can accumulate in various components of HVAC systems, including air filters, coils, and blower parts.
Dirty air filters can obstruct airflow, forcing your HVAC system to work harder to maintain desired temperatures. As a result, the system consumes more energy to achieve the same level of comfort.
Regularly cleaning or replacing air filters every one to three months is an inexpensive, easy, and effective way to ensure optimal performance and energy efficiency.
7.   Optimize Airflow
We often overlook the fact that the efficiency of heating and cooling systems depends heavily on maximum airflow.
Apart from changing or cleaning air filters, you need to ensure unrestricted airflow to maximize the efficiency of your HVAC system.
For this purpose, keep any furniture, rugs, and curtains away from vents and registers, and consider using ceiling fans to circulate air and reduce the need for excessive cooling or heating.
8.   Upgrade to Energy-Efficient Equipment
If your HVAC system is outdated or inefficient, it's time to upgrade the system to energy-efficient models.
Look for state-of-the-art systems with high SEER (Seasonal Energy Efficiency Ratio) ratings for air conditioners, a higher EER (Energy Efficiency Ratio) number, and AFUE (Annual Fuel Utilization Efficiency) ratings for furnaces.
Energy-efficient equipment will save energy and provide improved comfort and performance.
Wrapping Up
With its ability to regulate temperature and purify the air, your HVAC system becomes indispensable during all four seasons.
The above tips will reduce energy consumption and utility bills and minimize the environmental impact of running these machines 24/7.
Contact one of the best heating and cooling repair and maintenance service providers to keep your HVAC performance in check and ensure its longevity.