Cleaning up after water damage is quite stressful.
You need to act quickly in order to save your furniture, but you also have to proceed with caution in case of the water damages the power and gas lines in your home.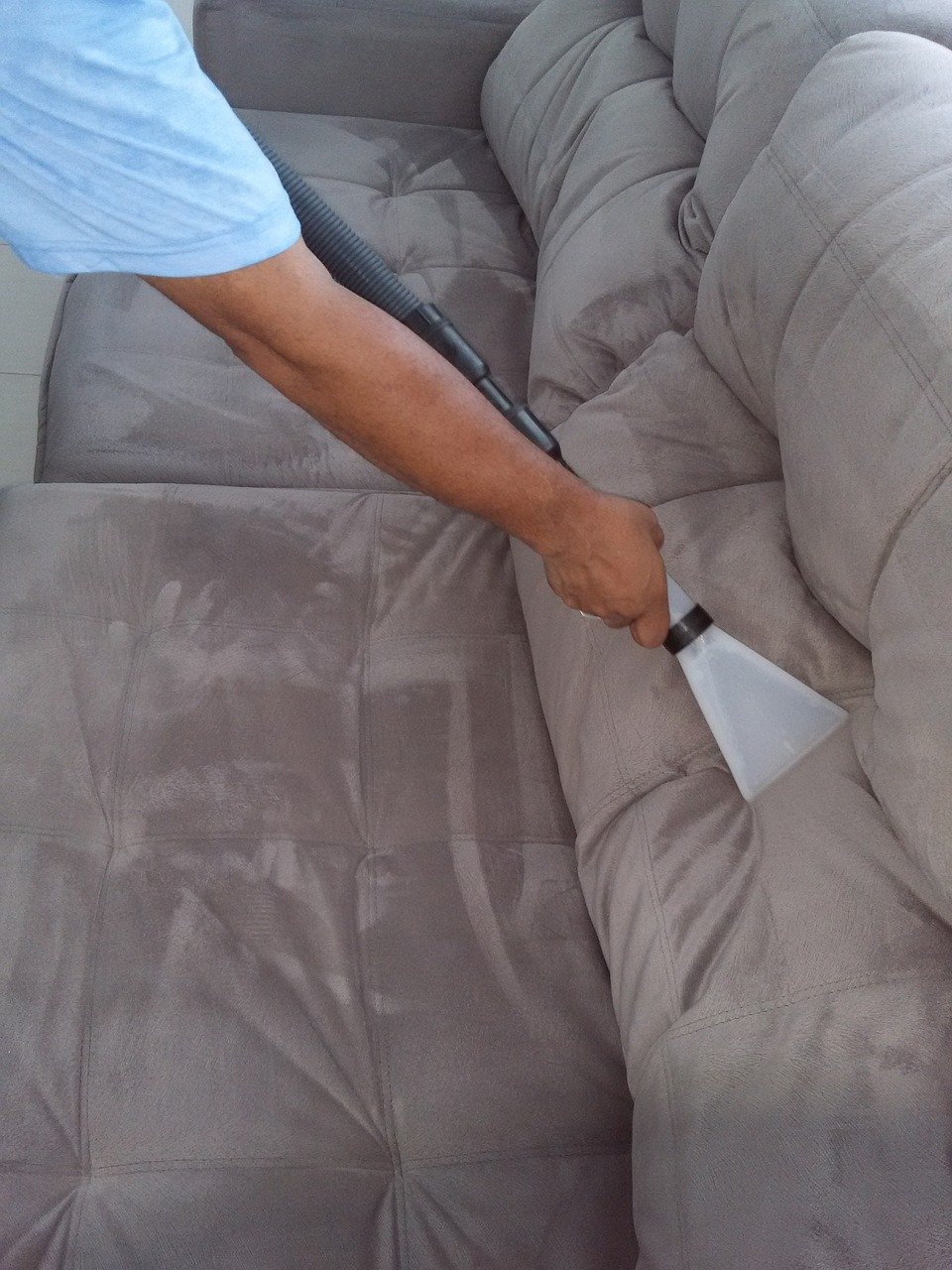 In the beginning stages of cleaning after water damage, it's best to hire professionals to help you.
Restoration companies have the proper tools to remove the water from your home. Additionally, they'll make sure your home is safe to stay in and turn off any sources of electricity.
Still, it's useful to know how to clean up after a flood yourself. Here's what you should pay attention to when cleaning up after water damage:
What you Should do First
Before you start the water damage restoration process, you should make sure that it's safe to enter your home.
That's especially important during flood cleanup procedures for three reasons.
Firstly, floodwaters can bring rodents, insects, or snakes into your home. If your house was badly damaged, you should check if any unwanted visitors managed to stay in it.
Secondly, turn off your water and power. However, if you have to enter the house and stand in water to turn off your electricity, it's safer not to do it. Call professionals and wait for them to help you do it.
Thirdly, look for damaged gas lines on the exterior of your home. Floods often cause damage to gas lines, and you need to make sure your house is safe to enter before you focus on the water damage repair.
Water Damage Drying and Disinfection
Before you can start cleaning after a flood, you must first dry out the water and disinfect your home.
It's best to call a restoration company as soon as you can, as they have the proper tools for water extraction.
Water damage restoration services include water extraction with professional pumps and vacuums.
Additionally, repair companies use industrial air movers, which will dry out your home much faster than a fan you can buy in stores.
Make sure you remove any wet carpets and furniture before you start the water drying process. Dry them out separately if they're in a salvageable state.
Once you're sure a significant amount of water has evaporated, you can start cleaning and disinfecting your home.
You can clean your floors and walls using a bleach solution or opt for a more natural, homemade disinfectant.
---
Read Also:
---
Carpet Cleaning After Water Damage
If your home was flooded with sewage water, the best thing you can do is throw away your carpet.
If that's the case, your carpet will remain a breeding ground for bacteria, no matter how much you disinfect it.
However, if the flooding was caused by clean water, you may be able to salvage your carpets.
Rug cleaning after water damage includes drying it out thoroughly and sanitizing it. It's best to let your carpet dry out in the sun.
However, if you don't have space for a rug in your backyard, you can also leave the carpet in your garage with fans running.
After you place the rug on your floors again, leave the fans on for a few more days. That way you'll be sure all the water has evaporated.
The best way to disinfect and deodorize your carpets is by steam cleaning them. You can steam clean them yourself, or hire a rug cleaning company to thoroughly wash and sanitize them.
Cleaning Mold After Water Damage
Mold growth will start soon after exposure to water. You can expect mold to start showing up on the affected areas within the first 48 hours after a flood.
Since your home was already exposed to water, there is little you can to prevent the mold from appearing.
However, by cleaning up mold after water damage, you can prevent it from spreading further.
There are two things you have to do if you want to stop the spread of mold. Firstly, you need to dry out your house as much as possible.
Secondly, you have to remove the mold that has already appeared on the walls and ceilings. You can do that with commercial mold removers, a bleach solution, or a homemade remover.
Alternatively, you can hire a water damage restoration company. That way you can be sure you didn't miss any mold-affected areas.
Additionally, don't neglect your basement. Basements are especially susceptible to mold, which will spread to the rest of your home if you don't remove it.
Conclusion
When cleaning up after water damage, make sure you act quickly. Drying out a flood takes anywhere from one day to a couple of weeks, depending on the drying method.
If you want to prevent any further damage, hiring a restoration company may be the smartest choice.
Find a company that uses industrial air movers, as they will dry your house much quicker than regular fans would.