Do you have a lot of clutter around your home? Or are you running out of space to place your things? Too much clutter in your space can be very overwhelming.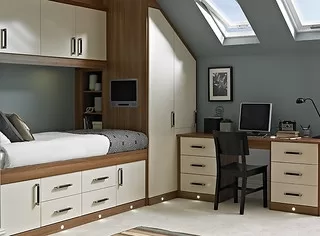 So you have to keep things organized as much as possible. But how exactly can you do space-saving effectively?
Space-Saving Tips to Help You Clean Up Your Living Space
Space-saving isn't an exact science as every place and individual will have its own needs. However, there are a few things you can do to make the most of the space that you do have. We've listed a few space-saving tips that can help you reduce the clutter and maximize your home space!
Declutter and Toss Some Things Out
The first step to organizing your space and creating more space is, of course, tossing some things out. Go through all of your things, like your clothes, furniture, appliances, and other stuff, and determine which of them are already useless. You don't have to keep everything, especially if it doesn't serve any purpose. If you continue piling unnecessary things, you'll end up with no space for the things you actually need and use.
Having too much stuff, especially if you don't have the space, can make your space look much more cluttered and disorganized. So, when you're decluttering, it would be best to separate your things into groups.
For example, one group is for trash, the second group is for the things you might want to give away or donate, and the third group is for things you still use but not as frequently. This will help you organize and declutter things efficiently. So, find time to go organize all of your things and declutter your home.
Organize Space by Space
Next is to organize your stuff space by space so that you won't be too overwhelmed going through all of your stuff. This is especially important if you have a large home with large spaces and a lot of stuff in each room. By organizing your things space by space, you reduce the load and your whole house won't be filled with stuff all around.
So, you can start with one to two rooms each day, depending on how much organizing you can do in a day. You can start out in your storage room to make space for new things to go in storage, then your pantry, then your living room, and so on. Make sure to plan out your cleaning and organizing strategy so that your mind won't be cluttered with the things you have to do.
---
Read Also:
---
Utilize Your Wall Space
Another space-saving tip is to utilize your wall space as much as possible, especially if you live in a small apartment. Attach hooks and floating shelves around your walls to place any books, utensils, or just whatever you want to place to save space in your storage boxes and cabinets. However, you have to be strategic when utilizing your wall space since too many hooks and floating shelves can make your space look cramped and cluttered.
Use Multipurpose Furniture
When we say multipurpose furniture, we mean furniture that can store things as well as serve other purposes within your home. If you live in a small space, having multiple pieces of furniture that can store your books, clothes, or anything else is a godsend. Not only do you have multiple pieces of furniture, but you're also storing things inside of them.
For example, if you buy a bed, buy one that has drawers or can fold; if you're buying a couch, choose a couch that has storage space under the cushions. Not only are you saving space, but you're also ensuring that the things you buy have a secondary purpose.
Store Things You Don't Use on the Daily
Another important space-saving tip is to store the things you don't use daily. Don't leave them out, lying in the open since they're taking up so much space. Instead, store them in a storage bin, keep them in a cabinet, or neatly laid out in a corner to keep your clutter at bay.
If you can make alterations to your space and have the money to hire someone to build a hidden storage space under your floors or inside your walls, then do so. This will help you to reduce your clutter and hide all of the things you don't always use in a secure storage area.
Hire a Professional Cleaner
Another excellent tip for anyone looking to declutter their home or business is to hire a professional cleaner like Master Clean Group. Professional cleaners have the tools and expertise to not only declutter the messiest of homes or businesses, but they can also transport all of the trash off-sites. You can't go wrong when you hire a professional cleaner to help you out!
Wrap Up
Your space is as small and cramped as you let it be. Leave things alone for too long and you might run out of space for what matters. So make use of these space-saving tips to save more space and keep your home or business as clean as a whistle!