If you've realized that you have many things on your sofa, table, and in the kitchen, that either means you don't have enough space for them or that you need a different organization. There's no third option if you want to continue living there.
In this article, we'll share some of the best space-saving ideas that you can use in your house or apartment. Furthermore, you can use some of them as ideas for a DIY or small renovation project that will create more space and make your everyday life easier.
1. Install Sliding Drawers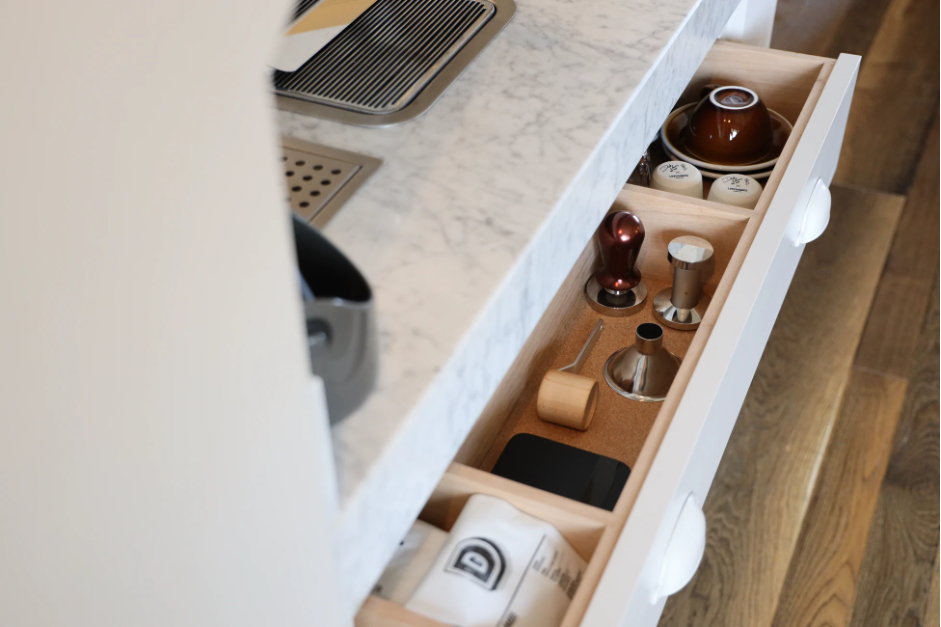 Even if you have a big kitchen, it doesn't mean that you have enough space for all your food, utensils, wine bottles, and much more. That's why installing sliding drawers is the best way to clean your countertops and place all those spice jars, pans, plates, and glasses somewhere where you can easily reach them.
Even if you have doors all around your walk-in closet, if you add just a few drawers, you'll notice how much space you'll gain. What's more, your wardrobe will look more spacious since you won't have socks lying around.
2. Create a Loft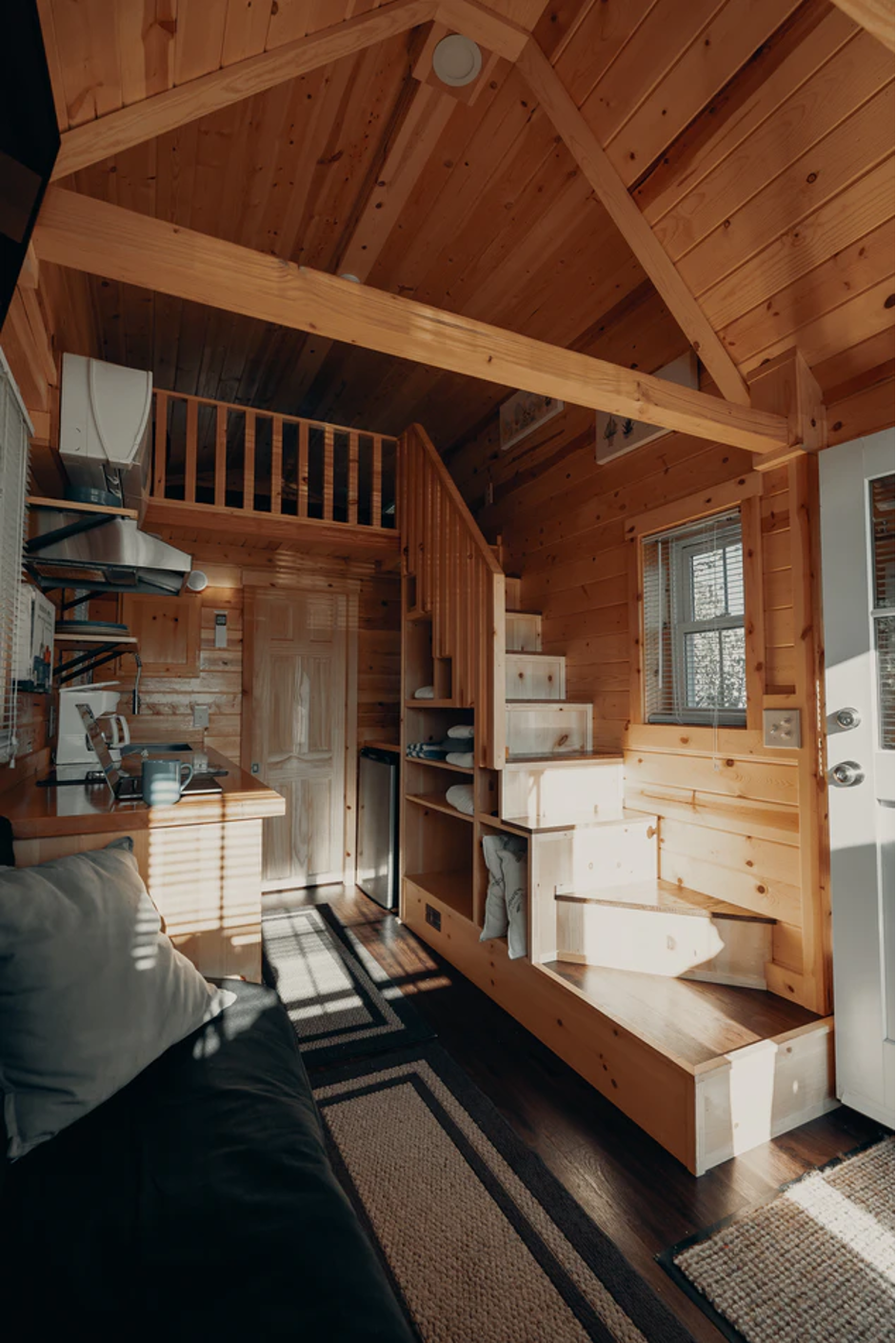 Most people think that lofting a bed is a trick that only people living in tiny apartments can use to make more floor space. In fact, there's a lot of stylish and comfy loft ideas that can fit any room and allow you to use more space and reorganize.
Building a storage loft is one of the best ways to place all your things underneath while on the outside, everyone can see your bed and some trendy pillows.
Another way to use the loft bed is to build a small office nook underneath. That way, you'll have a nice office tucked in a space where nobody will bother you. There you can add some shelves, a big table, and all your home office necessities.
3. Make a Pull-Out Table
If you have a small kitchen and often use your table as a home office, you have to set up a new table. When you don't have enough space to set up another table, an ideal solution is to set up a pull-out table. That way, it can be your office or an additional room for your kids to play.
Usually, a pull-out table is best in the kitchen as it will give you more space for eating and when you're done, remove it in a few seconds. These tables are ideal for dormitories or small kid's rooms as they don't take up any space.
4. Build Shelves into the Wall
Everyone needs more shelves, whether for books, comics, stone collection, or for photos. And if you have bulky ones that don't fit your space, reconsider making custom-made built-in shelving. This way, you'll utilize all the extra floor space for different furniture. Plus, all the space on the wall can now showcase your unique style.
When you start planning a custom-made shelving design, you can even add a few cabinets or drawers to make sure you've used every last inch of the space. In the kitchen, you can combine shelves with wall-mounted storage that allows you to display your cookware or have plates and glasses out in the open.
5. Make Your Bathroom Feel Bigger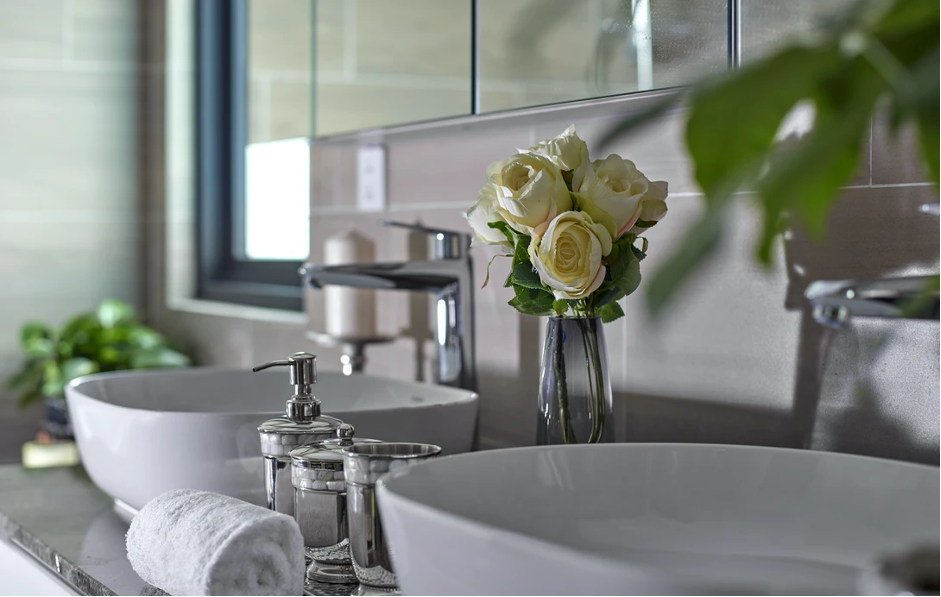 When you decide to renovate your small bathroom and want to make it bigger, you have a few options that can save space and make it look clean and minimalistic. The first thing is to create a vanity cabinet under the sink as big as possible in order to place all your bathroom necessities there.
Another great trick is to create a cabinet behind your mirror with additional storage for makeup, skin products, and everything else that would take up space somewhere else.
Lastly, install hooks on your bathroom doors so that you can hang your clothes, rope, and towels so they wouldn't end up on the floor or sink.
6. Create a Dining Nook
One of the best tricks to create more storage space in your dining room is to make a small dining nook with a bench that will serve as a depot. If you make a box-shaped bench that opens from the top, you can sit on it, and at the same time place wine bottles, big jars of flour or rice, etc.
Should you want to make it more stylish, you can paint it and buy colorful pillows to make it more comfortable. If you love to entertain, a piece of furniture like this will save you from purchasing new chairs since if you make a bigger one, you can have up to three people sitting there. If you customize your space with a good scale in mind, the size and shape will go well with the rest of your kitchen or living room furniture.
7. Add More Storage
Whenever you need a lot of invisible storage, a false floor is the most elegant solution. You can spread it over half of the room and cover it with a rug so that nobody can figure what do you have there.
It's useful to place it in the living room, even though some people find it useful in the living room, too. In small apartments, this type of floor gives you a lot of space to box your clothes, utensils, shoes, and vacuum cleaners.
Another way to place all your things out of everyone's sign is to install a manual garage storage lift and put your boxes somewhere where they won't clog your space with unnecessary stuff.
Marie Condo Your Space
Whether you live in a regular apartment, house, or studio, not having enough room for your things can be very frustrating. If your quality of life deteriorated due to lack of space – it's time for a change. With an abundance of ideas, you can find online, and you can either hire professionals to build new furniture pieces or do DIY furniture all by yourself.
Here, we've shared seven strategies that can save a lot of valuable space and create additional space for sitting, sleeping, and storing your things stylishly and cleverly.