Welcome to this brief article on what you should clean in your house daily.
Many people assume that the only things that need cleaning are their bathrooms, bedrooms, and kitchens, with perhaps a quick dusting of other rooms and surfaces to keep everything looking nice and presentable.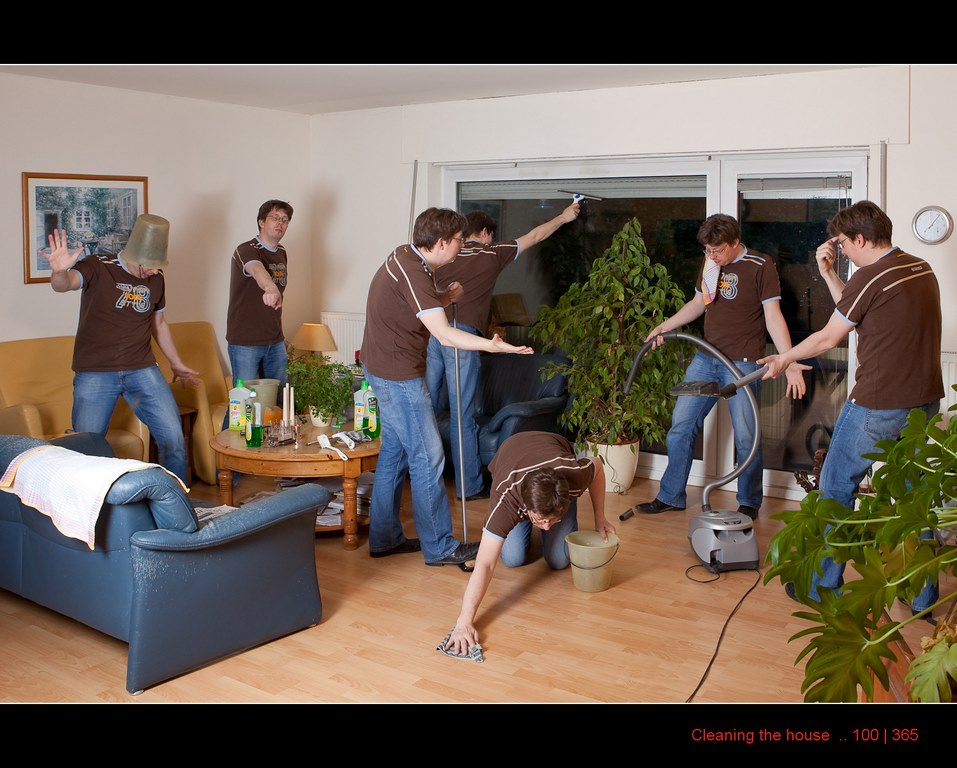 However, there's much more than meets the eye to cleaning your home, even if it is a small house or flat. You should be aware that a daily clean will ultimately take more time than a weekly clean because you'll have to do it every day.
However, this means that the cleaning gets done and stays done whereas many people leave their homes for weeks on end without being cleaned at all.
What Should be Cleaned Daily
Each part of your home needs special attention. Here are some suggestions from Dusty maids cleaning on what should be cleaned on a regular basis.
Living Room
The first place to start is the living room, as this is where you'll have guests and partake in activities such as reading, watching television, listening to music, and so on.
To ensure a good atmosphere, it's necessary for both practical and aesthetic reasons to clean your living room daily – not just dusting or vacuuming, but ensuring that everything is in its proper place.
Kitchen
Next, you should clean the kitchen daily. After all, you'll be using it for preparing food and cooking dinner or hot meals most days of the week.
This means that there's always a chance of dirt being left behind grease on oven handles, crumbs on surfaces, and so on.
You'll also need to keep your kitchen clean if you have a pet, as the dirt and animal hair will attract insects that can infest your home or become a nuisance for your pets.
---
Read Also:
---
Bathroom
The bathroom should be cleaned every day to ensure hygiene standards are maintained. You may think you don't produce as many germs, but you still need to clean your bathroom daily to ensure no bacteria build-up.
A good way of removing the dirt and germs from your bathroom is by using a cleaning spray made specifically for bathrooms it'll leave a pleasant smell behind after you've finished cleaning too. Don't forget to clean your bathroom cabinets.
This is where you'll store any of your items such as makeup, perfumes, and so on which people or pets can knock over.
Make sure you wipe the surfaces daily and inspect them weekly, as this will ensure things don't get damaged if they're pushed off the edge!
Toilet
It's probably more important to clean your bathroom and kitchen than anywhere else in your house since that's where you need to be hygienic and clean regularly.
The toilet is perhaps one of the worst places to neglect cleaning daily, but it's often done. Cleaning the toilet should involve some bleach, as this will kill any bacteria present.
However, it's essential not to use too much bleach, or you'll have an overpowering smell that won't leave for hours.
Windows/Mirrors
Now you move onto the windows and mirrors in your home, which are often overlooked areas of cleaning because people believe they can wipe them over.
However, it's important to make sure you clean your windows and mirrors every day because they may be a safety hazard in some cases – for example, if a window is broken or a mirror cracks.
You should also make sure that you're safe when cleaning windows and mirrors, as standard furniture can often be used to step onto when washing or cleaning high areas.
It's advisable for taller people to use a small stepladder to clean the highest parts of your windows and mirrors, rather than relying on furniture such as chairs designed for this purpose.
Furniture
Don't forget to clean the couches, armchairs, sofas, dining room tables, and other furniture of your home.
You may not have guests over every day, but that doesn't mean you don't need to keep on top of things which means you should dust these surfaces once a week as well as daily cleans.
Conclusion
Keeping on top of these things every day will hopefully improve the atmosphere at home and ensure that you're looking after everything properly.
The above is a fundamental list of things to clean every day – it doesn't include kitchen appliances, for example, but there's more to be done around the house than just this.
Many people hire maid service in Sugar Land, to get their home clean by the expert maids. So what do you think? Does this article help you keep your house clean, or do you disagree with some of the tips given here? Leave a comment below and let us know.