Your roof is a critical part of your home. It keeps the weather out, keeps the heat in, and prevents any leaks or water damage from occurring.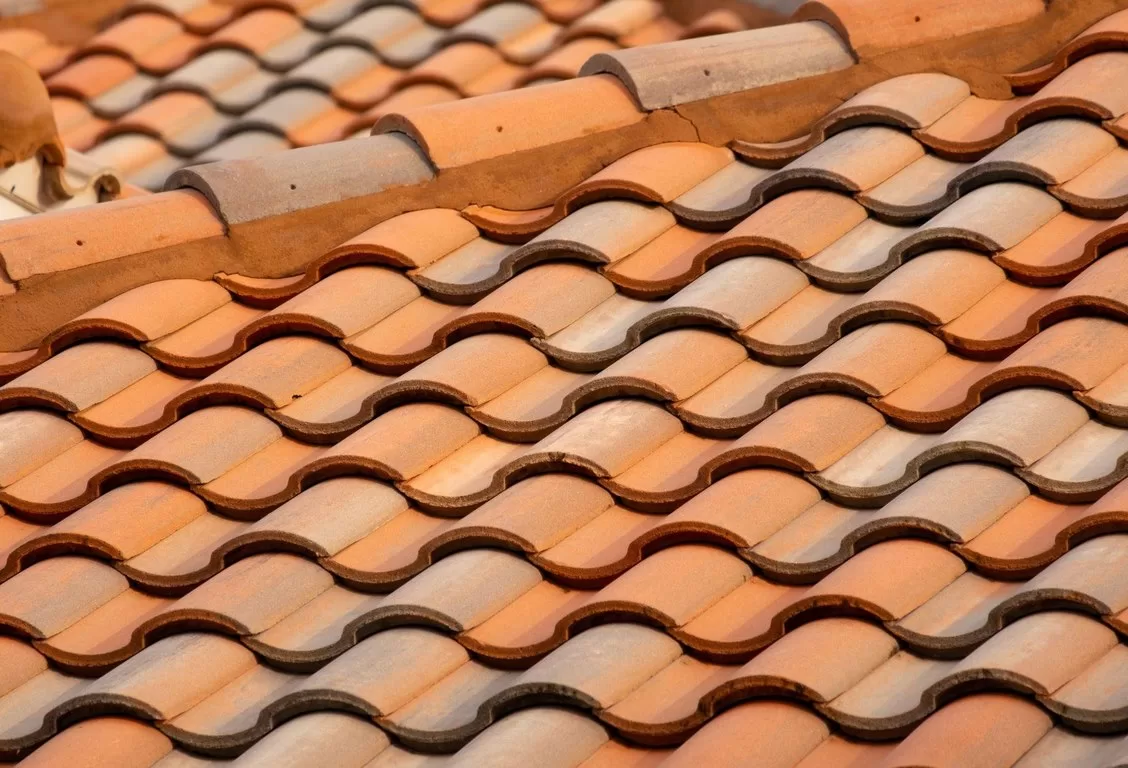 It also helps protect your family from dangerous animals and pests that could find a way into your home. Maintaining your roof is essential for keeping it in top condition year-round. Below are five recommended practices for taking care of your roof.
Tip 1: Clean Gutters on a Regular Basis
Gutters are essential when it comes to keeping your roof in good condition. They act as a shield, collect rainwater, and prevent it from seeping into vulnerable areas of your roof like flashing or shingles.
But each season brings a variety of new materials that may block your gutters. When gutters become filled with leaves, twigs, and other scattered pieces of waste, they can't function properly.
That's why it's important to clean them out regularly at least twice a year to ensure they remain free of junk and able to work correctly. Here are some simple steps you should follow when cleaning your gutters:
Start by removing debris from the roof and gutters. Make sure to use a ladder and other safety equipment when working on the roof. Wear protective goggles as well as durable work gloves, since this is a messy job.
Use a garden hose or pressure washer to flush any remaining dirt, leaves, and clogs out of the gutter system.
Use a trowel or spoon-shaped scoop to remove excess debris from the bottom of the gutter system. You should also check for cracks, rust spots, or warping that could show potential damage or leaks in the system.
Inspect your downspout for blockages. Use a plumber's snake if needed to clear any backed-up matter out of the pipe.
Apply an anti-moss treatment with an eye dropper (no scrubbing necessary). This will reduce moss growth on surfaces where it tends to form quickly after washing it away thoroughly with water and soap solutions.
Finish off by fixing any loose mounting screws or brackets. Make sure to secure and evenly join sections of gutters together with miter corners. Doing this will ensure optimal performance for years to come!
Tip 2: Check for Missing or Damaged Roof Shingles
Shingles are an important part of the structure of the roof itself. You should replace any missing shingles as soon as possible to keep further damage at bay.
To check for damaged or missing shingles, walk around your property on a clear day. Be sure to take your time and pay close attention. Even if only one or two shingles appear missing or damaged, chances are there are more that need fixing.
If you don't feel comfortable doing this yourself, you can always hire a professional roofer like Fortress Roofing. They can inspect the condition of your roof for you. While there may be some initial costs associated with hiring a professional, they will save you money in the long run.
Expert roofers specialize in identifying issues before they become major problems. They will also have access to high-quality materials and tools that can help ensure that your roof remains in good condition for years to come.
---
Read Also:
---
Tip 3: Look for Signs of Leaks or Water Damage on the Ceiling
Dark spots or discoloration on the ceiling inside your home could be a sign that there is a leak somewhere on the roof. You need to fix this leak right away before further damage occurs. If left unchecked, this can lead to mold growth and more costly repairs down the line.
Look closely at ceilings near chimneys or skylights for signs of water damage or leaks, which may appear as black streaks.
Call in a professional if you suspect an issue with leaks or water damage on your home's ceiling. They will inspect the area and take necessary steps to repair any issues before they become larger problems later on.
Tip 4: Trim Trees Near the Roof Line
Trees near roofs can cause many problems if not trimmed properly over time. When branches rub against roofs during storms or strong winds, they can wear away at shingles over time. This will eventually lead to more costly repairs down the line if not taken care of right away.
Be sure to trim trees near roofs as soon as you see them growing too close. This way, branches don't rub against them during windy days and cause unnecessary damage over time!
Trimming trees near the roof line can also help prevent leaves and other debris from clogging up gutters and downspouts. Blockage in these areas can result in water backing up on the roof and leading to leaks.
Remember that when trimming trees near roofs, you should always contact professional roofers. Using expert roof services will ensure that the job gets done correctly and safely.
Tip 5: Conduct a Roof Inspection after a Storm
After a storm, it is important to assess both the interior and exterior parts of your home. Look for tell-tale signs of harm caused by intense winds or hail stones.
Inspect parts such as gutters and chimneys likely affected by materials falling off neighboring trees. It is also important to check for missing shingles along rooftops after windy days. This is because heavy gusts can dislodge tiles.
By proactively examining these zones after major storms, you can avoid spending money on expensive repairs later. Maintaining your roof is key when it comes to protecting its structural integrity. Apart from that, taking care of your roof protects your home from potential water damage due to leaks.
Following the five easy tips above will help keep your home in tip-top shape year-round. From cleaning out gutters to inspecting your roof, being proactive about your home maintenance can save you money in the long run.
Besides looking for signs of damage, you may also want to consider contacting a professional. This will save you money later down the line when costly repairs could arise.