Most homeowners don't think about their gutters until they start to leak or clog. However, keeping your gutters clean and in good repair is an important part of home maintenance.
In this blog post, we will provide some tips on how to keep your gutters in good condition. We will also discuss some of the common problems that can occur with gutters, and how to fix them. Keep reading for more information!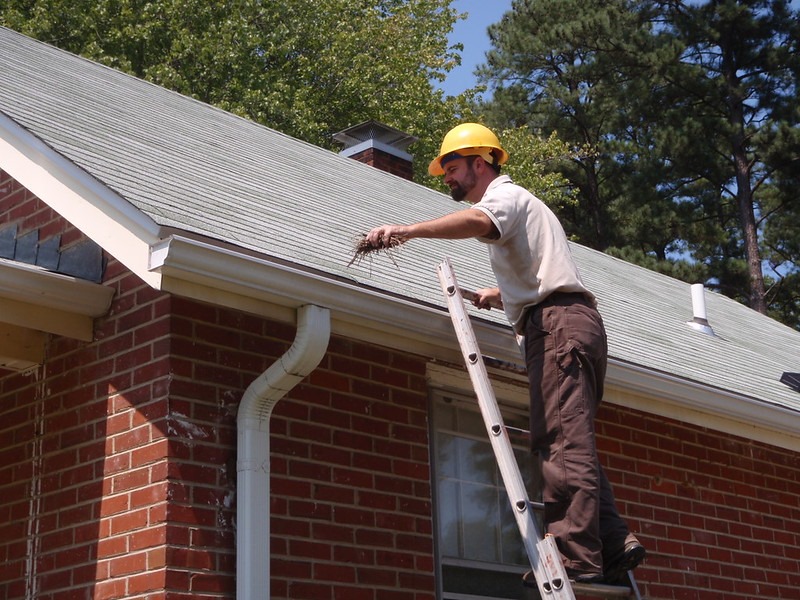 Clean your Gutters at Least Twice a Year – Once in Spring and Once in Autumn
This will help to prevent leaves and other debris from clogging your gutters. You can use a garden hose to flush out the gutters, or you can use a gutter scoop to remove debris by hand.
An easy way to clean your gutters is to use a power washer. Just be careful not to damage the gutters with the high pressure! An easier option is to hire a professional gutter cleaning company to do the job for you.
Inspect your Gutters for Damage or Clogs on a Regular Basis
Be sure to inspect your gutters regularly for leaks, cracks, and holes. These can all lead to water damage if they are not repaired.
If your gutters are starting to sag, you may need to add additional support brackets. Gutters are typically made of metal or plastic, and over time they can become weakened by the elements. Adding support brackets will help to extend the life of your gutters.
---
Read Also:
---
Repair Any Damage to Your Gutters as Soon as Possible
If you notice any damage to your gutters, it is important to repair them as soon as possible. Failure to do so can result in more serious problems, such as water damage to your home.
If your gutters are clogged, you will need to clear them out before they can be used again. This can be done with a garden hose, a gutter scoop, or a power washer. Gold Coast gutter cleaning specialist Guttermen says it is important to inspect them for damage after you are finished clearing them out.
It is also vital to keep your downspouts clean and clear of debris. Downspouts can become clogged with leaves and other debris, which can cause water to back up into your gutters. To clean your downspouts, simply remove the debris by hand or with a garden hose.
Use a Gutter Guard to Keep Debris from Clogging Your Gutters
Gutter guards are covers that go over your gutters to keep leaves and other debris from getting in. They are a great way to reduce the amount of time you spend cleaning your gutters.
Installing gutter guards is a relatively simple process, but you may need to hire a professional if you are not comfortable doing it yourself. This will ensure that the job is done correctly and that your gutters are protected.
Consider Replacing Your Gutters If They are Old or Damaged
If your gutters are more than 20 years old, or if they are severely damaged, you may need to replace them. This is a big job, so it is best to hire a professional to do it for you.
New gutters can be made of different materials, such as plastic or metal. Be sure to choose a material that is durable and will last for many years.
Keep Trees Trimmed So Their Branches Don't Touch Your Roof or Gutters
If tree branches are touching your roof or gutters, they can cause damage. The branches can also cause leaves and other debris to fall into your gutters, which can lead to clogs. To avoid this, keep trees trimmed so their branches don't touch your roof or gutters.
It is important to keep your gutters clean and in good repair. Doing so will help to prevent water damage to your home. Be sure to inspect your gutters regularly for damage, and clean them out at least twice a year.