The dream home of not only celebrities but also many of the urban homemakers now is Hampton's style.
This unique style not only is defined by a classy casual beach living style but done in a much-sophisticated way to make your home seen and felt cozy. The Hampton look is much breezy and bright and allows plenty of natural light inside with the discreet and classic window treatments.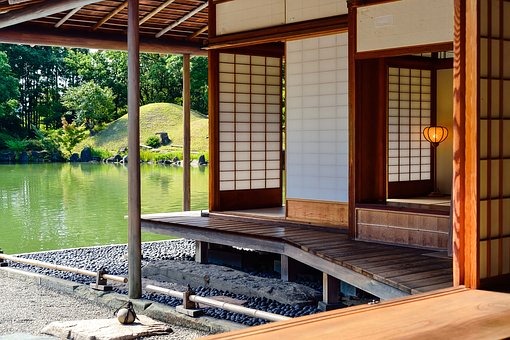 For those who have this architectural style in mind while thinking of your new house construction, here we will discuss a few defining features of Hampton's style.
Hampton's Style Home Design Features
---
Read Also:
---
The Weatherboards
In traditional Hampton's, the weatherboards were strong and long wood planks to clad the exteriors to protect them from the salty air from the sea. However, maintaining the same aesthetics, weatherboards of today's Hampton's style home designs are more attractive and demand only lower maintenance.
These designs are now made most of the fiber cement, which can last long with minimal maintenance compared to wood.
These modern-day weatherboards can also be painted in classy colors as dove grays or soft blues with a silky lining for an elegant Hampton's variant.
Placed horizontally, these weatherboard styling can be a classic design feature or Hampton's hoses. May variations of it are available based on your choice of a casual beachside style or a formal and detailed finish.
Shingle-style Roofing
Used well in line with the design style of high roof pitch, the traditional type of roofing shingles will give a classy Hampton's touch. However, in traditional Hamptons style houses, the roofing shingles were made of slate or timber. Rectangular in shape, these overlapping style shingles crated long-sweeping style rooflines.
However, there are plenty of choices available in terms of roof shingles. With the help or more creative and lasting roofing tiles, you can exactly replicate the traditional Hampton's roofing look.
There are readily available modern roofing tiles in different shapes and styles available for you choose. To stick to the conventional Hampton's style, it is best to choose dark grey shingles to go well with the soft-hued walls.
Arbor
You can add the nostalgic and romantic touch to your Hampton's style home with the use of timber arbor painted white. Give it a complete look by using a delicate climber like a wisteria.
Timber painted white can be seen as a very popular choice in most of the Hampton's style homes and this hue spread across the door frames and windows to the skirting boards, wall panels, striking boards, and the architraves.
Moldings
Moldings of Hampton's style used to be painted white with the pillars, window shape, and layered elements highlighted. This styling will add more definition and a unique character to your house by blending well to the frieze panels, capping, and banding.
Stone
Stone is an inevitable Hampton's design feature alongside the alluring textures and natural color variations used. You can now make use of a range of natural stones as well as stylized stone claddings.
There are different light and dark hues of stones available to add more charm. These stone placements should be perfectly highlighting with crisp white.
Hampton's style goes along in a timeless manner, but there had been a lot of additions and updates to it over time, which you can also creatively make off in your home design.