HVAC systems ensure that we stay comfortable and cool on hot summer days. That's why we need to make sure that our units are well-maintained to guarantee optimum performance.
Any system is prone to leaks, rust, dirt, and wear and tear that can affect its performance.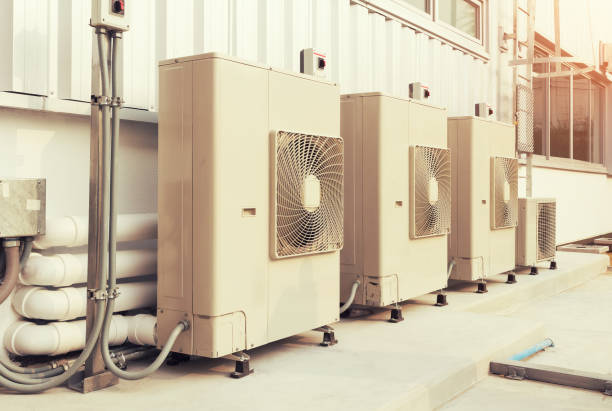 While you might think that you don't know enough about HVAC systems to identify these problems, there are a few clear signs that you should look for to prevent further complications.
Some fixes are easy and you won't even require a technician, while others will require a professional's expertise.
Here are some signs indicating there could be a problem with your HVAC system.
Higher-Than-Normal Energy Bills
Everyone has some sense of their energy consumption during different seasons; you have a rough estimate of how much energy you have consumed this month, whether you turned on the HVAC system more or less than usual.
If your consumption was within your normal range but your energy bill was higher than usual, then you need to call a technician to take a look at your HVAC system.
This is a sign that your system needs to be repaired or even replaced if it's too old to perform properly.
Inconsistent Temperatures
Every room takes a different amount of time to reach the desired temperature, so it's normal to find that one room is slightly hotter or colder than another.
However, if the temperatures are too inconsistent, this could be an indication that your HVAC system is having problems.
You need to take a look at your outdoor unit for any debris or dust, your thermostat to ensure it's turned on correctly, and your ductwork to confirm it's not clogged.
If you are not sure what the problem is, it's better to call a professional to have a look at your HVAC system.
---
Read Also:
---
Unusual Noises
Modern HVAC systems are designed to be as quiet as possible, while older systems can get a bit louder.
If your HVAC system is old, you may be accustomed to its usual noises, so you'll notice if any noises are different.
Whether your system is old or new, ignoring weird noises can turn a minor issue into a major one and cost you a lot of money.
If your system is banging, squealing, clicking, buzzing, rattling, or producing any weird sounds, this may be an indication of a refrigerant leak, loose parts, a clog, dirty condenser coil, or some other malfunction.
In any case, your best option is to call a technician to fix your system as soon as possible.
Unpleasant Odors
Strange odors are a sign that something is wrong with many things in life and HVAC systems are no exception.
As with noises, different kinds of smells can indicate different problems. If you smell rotten eggs coming out of your HVAC system, turn it off and call the gas company as there may be a gas leak.
If you didn't turn on your system all winter or summer long, it may smell like something is burning, which is normal, but the smell should dissipate within 24 hours.
If the smell does stay for longer than a day, turn off your system and seek the help of an HVAC professional to identify the problem.
Leaks and Puddles
Leakage is another major sign that there is a problem with your HVAC system. Typically, there are parts in your HVAC unit that will keep condensation from leaking or dripping, and get rid of water through different means.
If you see puddles near the vents or under the unit, turn off the unit and try to find where it is leaking from.
As highlighted in the blog article "Suspect an Evaporator Coil Leak? Here's What to Know", this is the first step you must take to identify the root cause of the problem.
Check if there is water in the ducts by removing the vents and looking inside, and if you find mold, it's a sign that there is leakage.
Sometimes there are simple fixes, and other times you'll need the help of a technician.
Lack of Maintenance
When a machine is working right, we tend to think it doesn't need maintenance. But maintenance is not only required when the system stops working.
It is also necessary to ensure that your HVAC system will continue to perform flawlessly. Many problems can be avoided by scheduled maintenance visits from your HVAC provider.
If you haven't had a maintenance check for a long time, it is time to call your provider to ensure there are no hidden problems that could affect your HVAC system down the road
. After all, you don't want your system to fail on a hot day.
Outdated System
Good things don't last forever. The lifespan of an HVAC system ranges from 10 to 15 years, depending on how much it has been used and whether it has had regular maintenance checks.
Unfortunately, if your system has reached that age and you feel it's not performing as it used to, it is probably time to replace it.
Restricted Air Flow
You are aware of the usual airflow that comes out of the vents and you will notice if it becomes weaker.
Low or weak airflow can mean a number of different things, but the most common problem is dirty or clogged air filters.
If that is the case, make sure to change your air filters. They should be changed regularly, with the exact frequency depending on how much you are using your HVAC system.
If it is not an air filter problem, then there are a number of alternate explanations. The ductwork may not be properly sealed or cleaned, or it could be torn from the inside.
A compressor failure could also be the culprit. If the problem isn't with the air filters, HVAC professionals are your best bet to resolve the issue.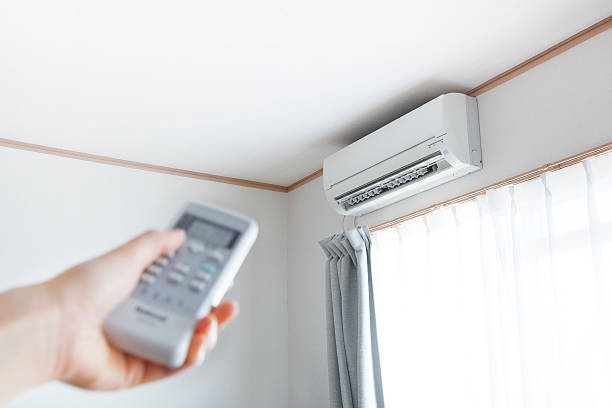 Any slight changes you notice in your HVAC system's performance are an indicator that a problem may arise soon.
Don't ignore any sounds or odors that come out of your vents as they are a clear sign that your system is faulty.
Water is life but not when it comes to leakage from your outdoor unit, which means you need to have it checked by a professional as soon as possible.
Upgrading your old system and performing routine maintenance will ensure that you stay comfortable in your home, no matter what the weather is like outside.