Home security is a top priority for any homeowner. With advancements in technology and the availability of cutting-edge cameras, it has become easier than ever to keep your home safe and secure.
Home security cameras offer an added layer of protection by providing visual surveillance that can deter potential intruders and provide valuable evidence in case of a break-in.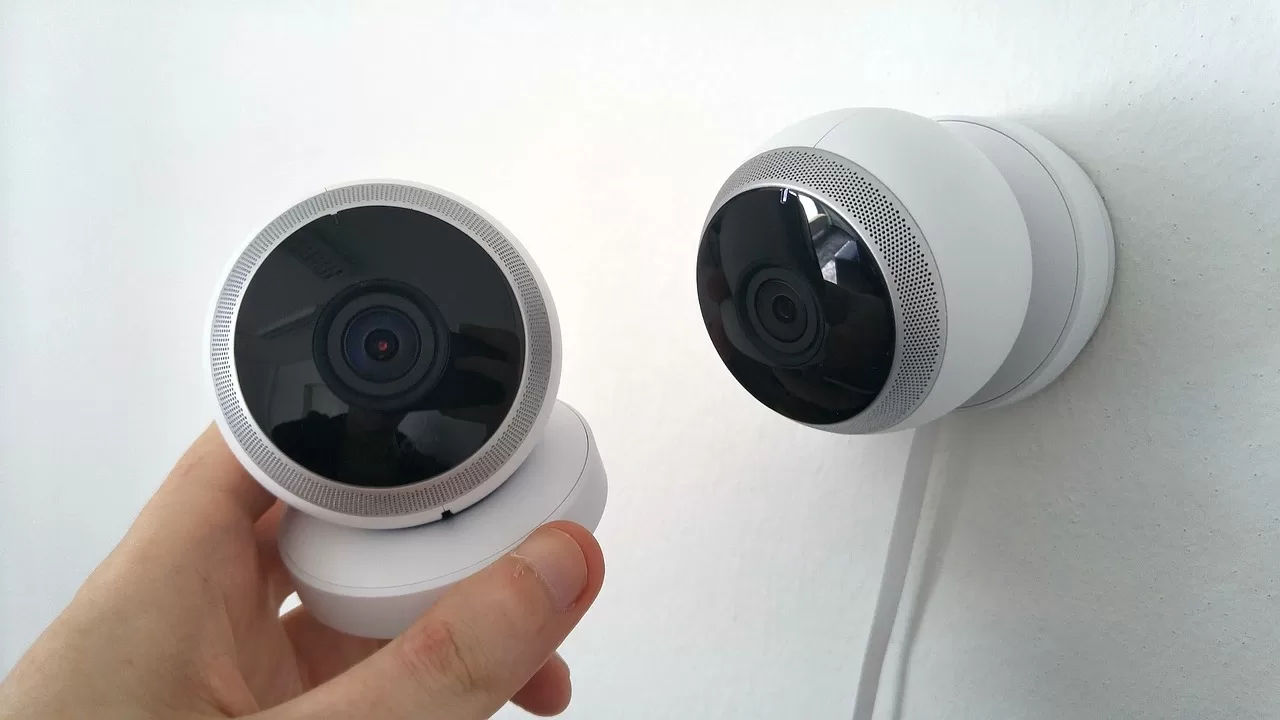 The benefits of home security cameras are numerous. They allow homeowners to monitor their property remotely, which can be particularly useful when away from home for extended periods.
In addition, having visible cameras on the premises can discourage burglars from attempting to enter the property at all, as they know they are being watched. Furthermore, if a break-in does occur, footage captured by the camera can help identify the intruder and provide evidence for law enforcement agencies.
These benefits have made security cameras an increasingly popular choice among homeowners looking to enhance their home security measures.
Understanding the Benefits of Home Security Cameras
The advantages of utilizing home security cameras are manifold, making them a sensible and effective choice for homeowners looking to enhance their property's safety.
Home security cameras come in various types, including wired, wireless, indoor/outdoor, and night vision cameras. These different camera types serve different purposes and can be used in tandem to create a comprehensive security system.
One of the primary benefits of home security cameras is that they act as a deterrent against criminal activity. Burglars and intruders are less likely to target homes with visible security systems such as cameras because they increase the risk of being caught.
Additionally, home security cameras provide homeowners with peace of mind by allowing them to monitor their property remotely through mobile devices or computers.
This feature enables homeowners to keep an eye on their homes while away on vacation or at work and receive alerts if any suspicious activity occurs. Overall, home security cameras offer numerous advantages that help homeowners protect their properties from potential harm.
---
Read Also:
---
Choosing the Right Camera for Your Home
Selecting an appropriate camera that meets the specific demands of your household is an essential aspect of safeguarding your property. The first factor to consider when choosing a home security camera is whether you need an indoor or outdoor camera.
Indoor cameras are ideal for monitoring the inside of your home, while outdoor cameras are designed to withstand harsh weather conditions and capture footage in low-light environments.
Outdoor cameras typically have features like night vision, motion sensors, and alarms that help alert homeowners of any suspicious activities outside their homes. On the other hand, indoor cameras are smaller and more discreet than outdoor ones and can be placed anywhere inside your home.
Another critical factor to consider when selecting a security camera is whether it should be wired or wireless. Wired cameras require professional installation as they need to be connected directly to a power source and a recording device such as a DVR or NVR system.
They offer high-quality resolution and are less prone to interference but may require additional cabling, which could be unsightly if not correctly installed. Wireless cameras use Wi-Fi networks to transmit video signals remotely without cables, making them easier to install and relocate around the house quickly.
However, they tend to have lower image quality compared to wired ones due to signal interference from walls, metal objects, or electronic devices such as microwaves or Bluetooth speakers nearby. Ultimately, choosing between wired and wireless depends on your preferences for convenience versus picture clarity and reliability.
Installing and Setting Up Your Camera System
One crucial step in ensuring the proper functioning of your surveillance system is the installation and configuration process. Proper camera placement is essential to maximize coverage and minimize blind spots.
Cameras should be placed at points of entry, such as doors and windows, as well as in common areas like living rooms and hallways. It's important to consider factors such as lighting, distance, and obstructions when deciding on camera placement.
Remote access is another critical aspect of camera setup. With remote access, you can monitor your home from anywhere using a smartphone or computer. To enable this feature, you will need to connect your cameras to Wi-Fi and set up an account with the manufacturer's app or website.
This will allow you to view live footage, receive alerts for motion detection or sound detection, and even control features like pan-tilt-zoom functionality on some cameras. Overall, installing and configuring your camera system requires attention to detail but pays dividends in providing peace of mind knowing that your home is secure even when you're away.
Maximizing the Potential of Your Home Security Cameras
To fully utilize the capabilities of your surveillance system, it is essential to understand the various settings and features that can be adjusted to optimize camera performance. One such feature is remote monitoring, which allows you to access live video feeds from your cameras through a mobile device or computer.
This provides added convenience as you can keep an eye on things even when you are away from home. Moreover, some systems come equipped with motion detection technology that sends alerts straight to your phone or email when movement is detected in a specific area. This not only enhances security but also helps conserve storage space by minimizing unnecessary recordings.
Another important feature to consider is smart integration. Many modern home security cameras are compatible with voice-activated assistants like Amazon Alexa or Google Home, making it easy for homeowners to control their cameras using voice commands.
Additionally, some cameras come with built-in artificial intelligence that can recognize familiar faces and alert you if someone unfamiliar comes into view. This technology could prove particularly useful in preventing break-ins by allowing homeowners to take swift action if they notice any suspicious activity on their property.
Ultimately, maximizing the potential of your home security cameras requires exploring all available features and settings while keeping in mind your individual needs and preferences for optimal protection and peace of mind.
Frequently Asked Questions
How Do Home Security Cameras Affect Home Insurance Rates?
The presence of home security cameras may potentially lead to lower insurance rates due to their ability to deter criminal activity. However, the cost-effectiveness and ROI of installing such systems must be weighed against the benefits and drawbacks for each individual household.
Can Home Security Cameras Be Hacked?
Home security cameras can be vulnerable to hacking, but preventative measures such as using strong passwords, keeping firmware up-to-date, and disabling remote access can reduce the risk. Best practices for securing home security cameras include using encrypted connections and limiting access to authorized users only.
What is the Lifespan of a Typical Home Security Camera?
The longevity of typical home security cameras can be extended through various means, such as regular maintenance and upgrades to modern technology. Implementing these measures can help ensure the continued functionality and effectiveness of surveillance systems.
Are There Any Legal Restrictions on Where Home Security Cameras Can Be Placed?
Privacy concerns and neighborhood regulations dictate where home security cameras can be placed. Homeowners should ensure that they comply with local laws and regulations to avoid legal consequences. Additionally, cameras must not invade other people's privacy or capture footage beyond the boundaries of one's property.
How Do I Troubleshoot My Home Security Camera System if It Stops Working?
To troubleshoot a home security camera system, one must first check for power source issues such as dead batteries or faulty wiring. If the power source is not the issue, then connectivity problems may be present and require troubleshooting through device settings and internet connectivity.
Conclusion
Home security is a crucial aspect of safeguarding one's property and loved ones. Cutting-edge cameras have revolutionized home security as they offer real-time monitoring, alert notifications, and video evidence in case of security breaches. Choosing the right camera for your home depends on factors such as budget, location, and features required.
Installing and setting up your camera system can be done by following manufacturer instructions or seeking professional help. Maximizing the potential of your camera system involves placing cameras strategically to cover all vulnerable points, keeping them clean and functional, and regularly reviewing footage to identify any suspicious activity.
According to a recent survey conducted by SafeWise, 47% of burglars are deterred by the presence of surveillance cameras. This statistic underscores the importance of having home security cameras as an effective deterrent against intruders.
Moreover, 67% of convicted burglars said they would avoid homes with visible outdoor cameras due to fear of being caught on tape. Therefore, investing in cutting-edge home security cameras not only enhances personal safety but also provides peace of mind knowing that one's property is protected around the clock.