Choosing a security camera for your place of business or commercial property may initially appear to be a simple task. However, with so many available options, it can become somewhat overwhelming.
As a result of advancements in video, wireless, and innovative technology, there are numerous types of surveillance cameras to choose from, each with its benefits and drawbacks.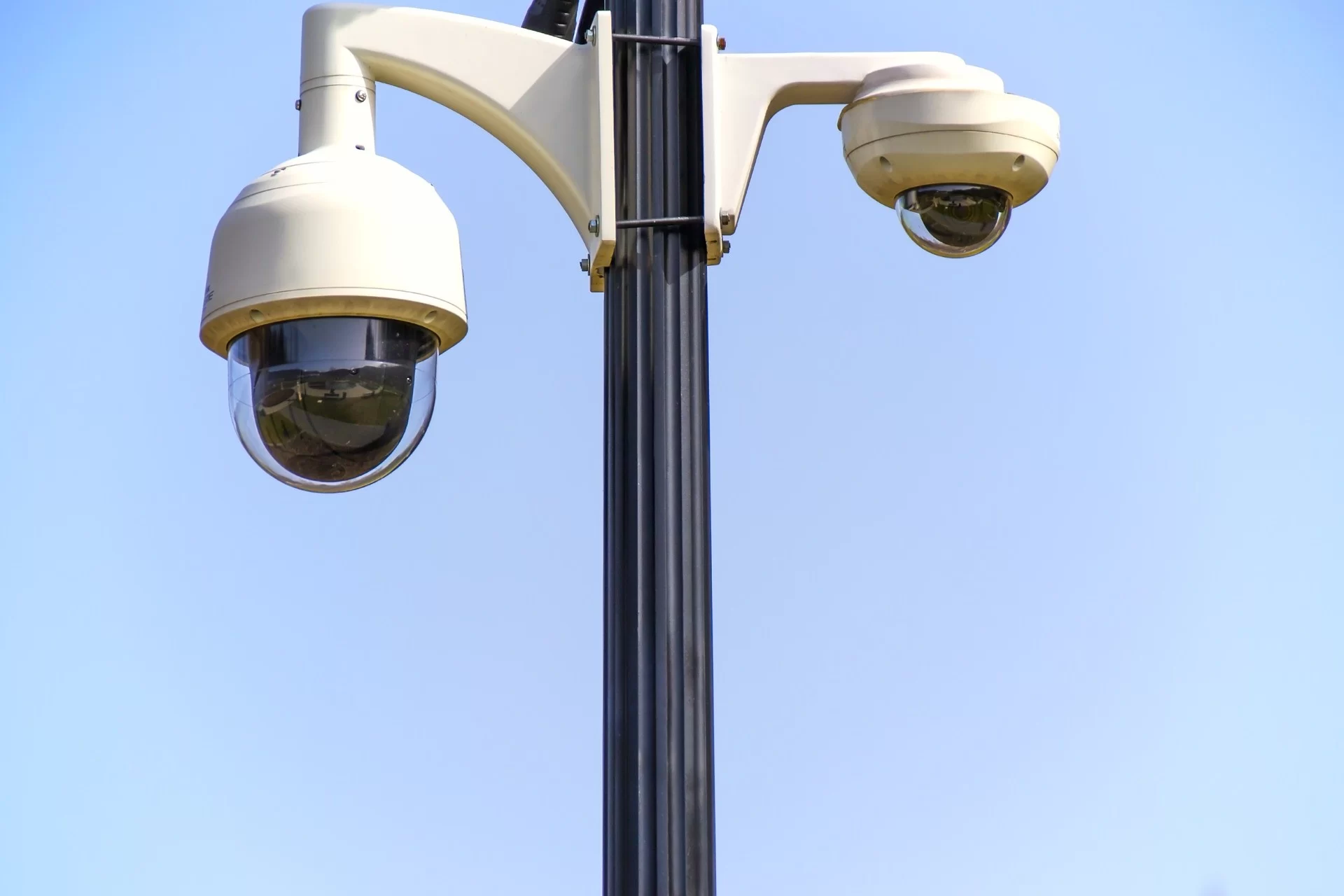 To effectively navigate the market, you must first understand the fundamentals of various security cameras and how they meet your security needs.
Security 101 provides a variety of security systems designed to provide you with peace of mind and the ability to protect your venue, business operations, and other areas remotely or onsite with top-notch, comprehensive monitoring capabilities.
You will most likely encounter bullet cameras, dome cameras, IP cameras, indoor and outdoor cameras, wired or wireless cameras, and CCTV cameras while shopping for your security camera setup.
The Bullet Camera
Bullet cameras derive their nickname from their elongated, cylinder-like form, which vaguely resembles a bullet. Would-be thieves are more likely to select a different target location if security cameras are visible in plain sight.
The camera's distinctive appearance is highly recognizable and provides a deterrent. However, because they are more noticeable than dome cameras, they are more susceptible to vandalism.
The cylindrical shape allows for a fixed view, such as entry and exit points. Yet, as there is only one fixed viewpoint, multiple cameras may be necessary. Bullet cameras are easily mounted indoors and outdoors on walls and ceilings.
A small lip or cover at the tip of a bullet camera provides weather protection, reducing glare, and making them ideal for outdoor use.
---
Read Also:
---
The Dome Camera
Like bullet cameras, dome cameras have a distinct form, but they are more discreet than bullet cameras. Dome cameras are frequently referred to as ceiling cameras, but they can also be used outside.
Dome cameras contain similar features as bullet cameras, but they offer distinct benefits. Specifically, dome cameras have a wider viewing angle than other types.
In addition, dome cameras are more resistant to vandalism and tampering than bullet cameras. Like bullet cameras, dome cameras are simple to install indoors and outdoors and can be mounted to walls or ceilings.
Both bullet and dome-shaped cameras can be equipped with night vision, heat, and motion-sensing technology, which are two essential features of contemporary security cameras. In addition, they can be connected to either a DVR or NVR recorder.
The Wireless IP Camera
Wireless IP cameras collect and transmit data over a wireless network. As a result, IP cameras connect to your wifi network, allowing you to access your surveillance footage from anywhere.
IP security cameras, there are wired, wireless, and cordless IP cameras. The primary difference between the cameras is how they are powered.
Standard Wired & Wireless Cameras
Wired security cameras are the most common form of surveillance camera. Wired cameras are wired directly to a recorder connected to your router and the internet.
Depending on the type of wired security camera, a separate power cable may also be required. Wire-connected cameras must be connected to a DVR or NVR recorder to store and view security footage.
Wireless cameras are battery-powered security cameras with no cables whatsoever. Wireless security cameras are the most convenient to install and store in the cloud. As batteries power cameras, the batteries will need to be charged.
Cameras for Indoor & Outdoor Use
Even though many security cameras can be used indoors and outdoors, there are a few important factors to consider when choosing your cameras. Indoor and outdoor security cameras frequently share features, including infrared night vision and remote viewing.
Durability is the distinguishing factor. If not waterproof, outdoor security cameras must be weather-resistant. Choose security cameras with an IP66 or IP67 rating for weather resistance to ensure they are the most durable and weatherproof.
Due to the enclosure at the tip of the barrel, which reduces glare, bullet cameras are ideally suited for outdoor use.
Closed Circuit Television (CCTV) Cameras
CCTV is a type of video surveillance that records and stores video footage in a closed circuit while simultaneously transmitting footage to a television monitor.
The cameras in a CCTV camera surveillance system are strategically positioned to record the entire property. These cameras are frequently used to monitor a business's perimeter or interior.
Nonetheless, they have numerous other applications, including monitoring traffic, incarcerated individuals, medical patients, and high-security locations such as banks, jewelry stores, and airports.
As you can see, there are several choices available to you. With a little bit of research, you'll find your perfect option.