Nowadays, there are many ways you can successfully heat your home during the cold winter months. Three of the most popular methods of doing so involve using heaters, furnaces, and boilers.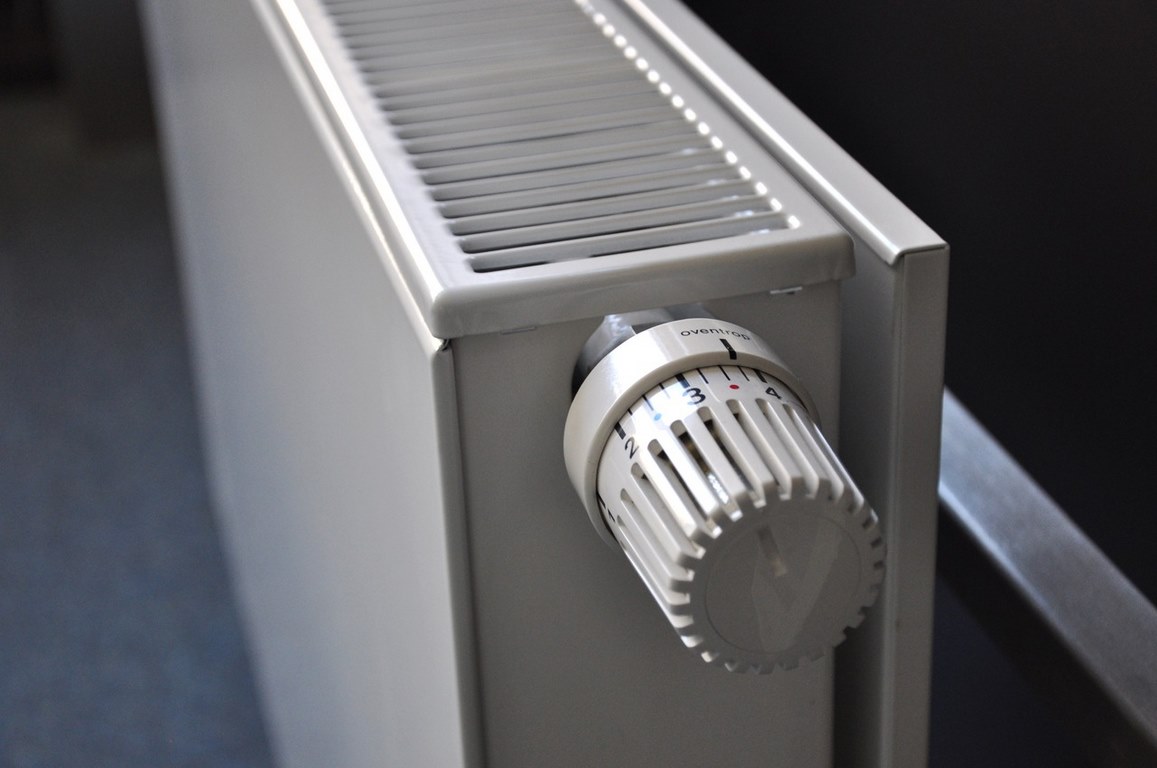 Selecting the best method to heat your home is crucial. There are many things to consider from energy efficiency to the climate of the area that you live in, and also the size of your residence.
If you have an HVAC system at home or in your office, it's important to learn about the different components that make it what it is. After all, it's only natural to feel a little clueless about the inner workings of one of these technical systems.
Some people think that the difference between boilers, heaters, and high-efficiency furnaces is simply due to semantics. This is not the case. Yes, both of these systems work to keep the room feeling warm, but the way that this warm air is generated is pretty different.
But what are the key differences between these heating methods? And which one is the best to choose? This article will reveal all.
The Basics
Heaters
A heater can be quite tricky to define. It's an umbrella term used to describe any type of device that can circulate warm air and heat an environment such as a convector or a radiator.
Anything capable of producing and then distributing heat to a specific area is considered to be a heater. Some of the most common types of heaters include the following:
Fire
Boilers
Space heaters
Hand warmers
Electric blankets
Central heating in your home is the main appliance that is responsible for moving warm air throughout your home to make sure all rooms are as comfortable and heated as one another.
Furnaces
The furnace is what creates the heat that is then distributed around the space. Without the intervention of a furnace, a heater would only be able to move colder air around your home.
Gas and electric furnaces are both forced-air systems. Gas will combust fuel while electric furnaces will generate heat to keep the air warm, which can then be blown through ducts and into the main living space of your home.
They can do this using a device known as a heat exchanger which can then send the heated air circulating inside of the home through the ducts by a blower fan.
A furnace also heats the water that you enjoy daily. It often works alongside a boiler and an HVAC system and can sometimes be thought of as a heater by itself.
---
Read Also:
---
Boilers
Boiler systems run on electricity, oil, wood pellets, or even natural gas. Unlike a furnace, a boiler is a pressure vessel that works to turn water into steam to heat your home. It is a tank that is often tucked away in a utility closet, a basement, or even a crawlspace.
This water will be heated to a very hot condition and a special pump will then be used to heat flooring systems or cast iron radiators located throughout your home.
The boiler is the heart of any central heating system as it sends water directly through to your radiators and faucets to provide necessary heating and hot water.
Room Temperatures
Furnaces and heaters are quite similar in that they are used to heat your entire home at any given time. This means each room within the building stays around the same temperature.
Boilers are a little bit different as they work with the radiators that you have placed within each room in your home. This means every room will remain at its temperature instead of the whole home remaining at a single temperature.
Maintenance Requirements
The overall maintenance requirements vary greatly between a heater, a furnace, and a boiler. We've outlined some of the most important things you need to know below.
Heater
Like any other household appliance, a heater still requires occasional inspection and maintenance. Fortunately, this is a pretty easy process! Provided you keep everything clean and monitor your heater to keep you and any other residents of your home safe, you're pretty much set. You will need to do the following:
Keep the area around the system clear of dirt and debris
Clean the evaporator and condenser coils
Clear vents and make sure there are no obstructions
Change air filters at least every three months
Furnace
All types of furnaces require monthly or quarterly air filter changes and an annual inspection. Furnaces also require a little bit of TLC to keep them running correctly, especially because they use either gas or oil to officially get the job done. Some of the main tasks you can perform to ensure that your furnace remains in good running order include:
Constantly changing the air filter
Cleaning the combustion chamber
Checking all pipes for any leaks
Adjusting and testing the burner
Boiler
Boiler units require little to no on-hand maintenance other than an annual tune-up which is usually carried out by a professional in the field. This type of maintenance will ensure that your boiler works effectively and efficiently to keep your home or office heated.
Taking the proper steps to maintain and thoroughly clean your systems means that you're not accumulating any flammable dirt in your vents, encountering any gas leaks, or even inadvertently contributing to the risk of a fire occurring within your home.
How are They All Connected?
The word "heater" is a generic term that is commonly used when discussing central heating in an office or in a home. Yet furnaces, heaters, and boilers are all important separate components that work together to warm your home.
If "heater" is a broad term for the mechanism applied to a home or business then a furnace or boiler are the appliances installed to achieve that goal. The majority of homes have a boiler and a furnace installed, in whatever way that may be.
Furnaces are the primary source of central heating in all rooms in the home, the boiler supplies that source of heat. This may be hot water for showers and washing the dishes in your kitchen sink.
Overall, all of these function on different processes but require one another to provide the comforts that we've become accustomed to over the years. The question about which one is better for your home depends on your personal preferences along with the age of the building and compatibility.
Pros vs Cons: a Quick Guide
There is a massive difference in the pros and cons of a heater, furnace, and boiler. Furnaces and heaters are often cheaper and easier to install than a boiler system. Because furnaces don't use water during the heating process, there's also less chance of freezing in the winter.
Boilers provide a more comfortable type of heating than a furnace. They are also more energy efficient, less noisy, and are great for achieving higher air quality inside of your home.
The downside is that these systems can be pretty expensive to install and could cause extensive damage to your home if a leak was to occur.
Summary
This article contains all of the relevant information you need to know about the differences in the primary function and maintenance requirements of heaters, furnaces, and boilers.
While there's lots more to learn about these intricate components, in the end, the main thing that matters is that you can rely on each of these components to work together to properly warm your home and keep you cozy during the winter.