Most modern boilers feature built-in pressure gauges. These may be analog (similar to an analog clock with green and red zones) or digital.
If your system's reading falls within the red zone, this indicates an excess in pressure, which may cause various issues and should be resolved as soon as possible. A gas-safe engineer should be contacted immediately to rectify this situation.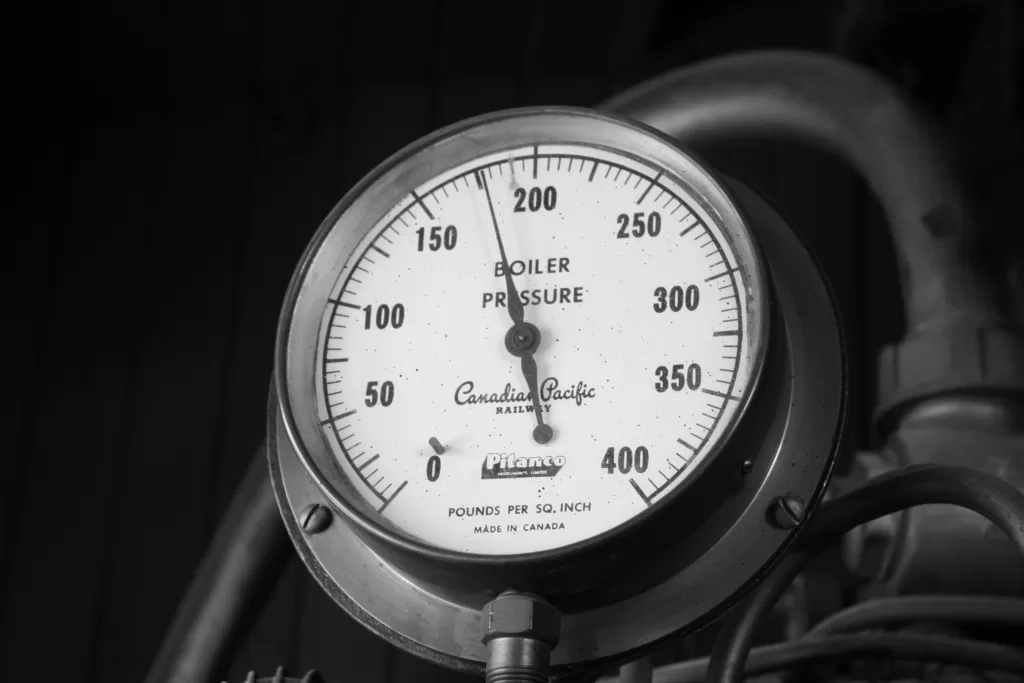 If you spot that red zone on your boiler's pressure gauge, don't wait—reach out to a gas-safe engineer pronto; visit this site for expert HVAC help in Northern Virginia.
Optimal pressure range
Boiler pressure is a critical aspect of providing heat and hot water in your home, impacting its efficiency as well as helping to mitigate potential safety concerns. Maintaining adequate boiler pressure ensures heat efficiently transfers from radiators or underfloor heating pipes without losing energy or efficiency.
The ideal boiler pressure range generally lies within the green area of a pressure gauge. However, each boiler model may have specific pressure requirements that vary between manufacturers or professional services, so for best results, consult manufacturer guidelines or seek expert advice when establishing its ideal pressure level.
Your boiler gauge should increase as soon as the heating kicks on due to the expanding water and steam in your central heating system. While this is usually expected and nothing to worry about, it could indicate something amiss with your central heating system if this pressure remains elevated for extended periods.
---
Read Also :
---
Low pressure
Boiler pressure typically increases as the water expands with temperature change, and your pressure gauge should indicate this via green or red zones (depending on your model). The ideal level will appear on its dial.
If the boiler pressure has exceeded its optimal range and reached 2.5 bars or above, this could indicate someone has left their filling loop open or knocked one of the valves loose, allowing air to enter your system and push up its needle. It may also indicate a problem with radiators, which requires bleeding them before trying to reduce pressure again.
Once the heating is off, pressure should naturally replenish itself to an acceptable level; you can perform this process yourself to buy time before the gas-safe engineer arrives.
High pressure
High pressures within the boiler can also be harmful; this will force water out of your system, potentially leading to leakage that causes damage or leaves you without hot water. Modern boilers have built-in pressure release valves, which typically trip at 30 psi to release excess steam while simultaneously cutting power for your boiler.
Nearly all boilers feature a pressure gauge displayed prominently on either the front of the unit or control panel if it's a combi boiler. A normal range is often marked as "green," while red indicates low and high-pressure zones on its dial.
As water expands as it heats up, pressure in your system will rise – however, it should remain within an acceptable range of 1.5-2 bar. If it exceeds this, close off the filling loop by opening both valves on either end (one at the boiler and one at the mains) until the pressure falls to 1.5 bar or below.
Overpressure
Heating water expands as pressure builds in your system, but its level should always be at most 1 bar. If the needle on your boiler's pressure gauge moves into either of its critical zones – 1.5 or 2.0 – this indicates something is amiss in your system and needs immediate attention.
An easy way to check your system's pressure is by connecting a filling loop (with one end attached to your boiler and another to the mains water valve) and turning both valves open to open your system and monitor its pressure gauge. When it reaches around 1.2 bar, turn both off until it cools off before powering back up your system.
At this pressure, your heating should work efficiently. If it drops below this, this indicates a leak or radiator bleeding issue and should be addressed as soon as possible by calling an expert service engineer.