What is the Difference Between Varnish and Other Clear Coats? — There are a number of different clear finishes used for wood finishing. Some of the popular finishes are: Shellac, lacquer, polyurethane and varnish. Each of these clear coats are used over stained wood, but they all have different properties.
What is the Difference Between Varnish and Other Clear Coats?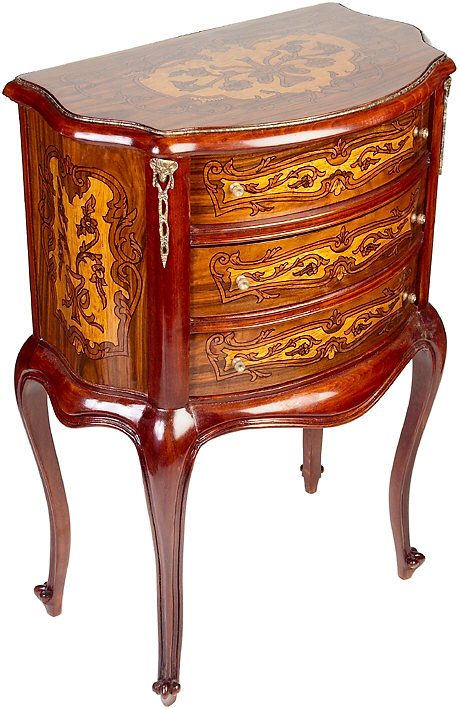 Varnish
Sometimes the term "varnish" is used generically to mean "clear finish", but varnish is really an oil based clear coat. Like oil based paint, it is thinned and cleans up with mineral spirits. Varnishes usually dry slowly, but there are some quick drying products like Quick-15 manufactured by Zinsser that dry in an hour or so.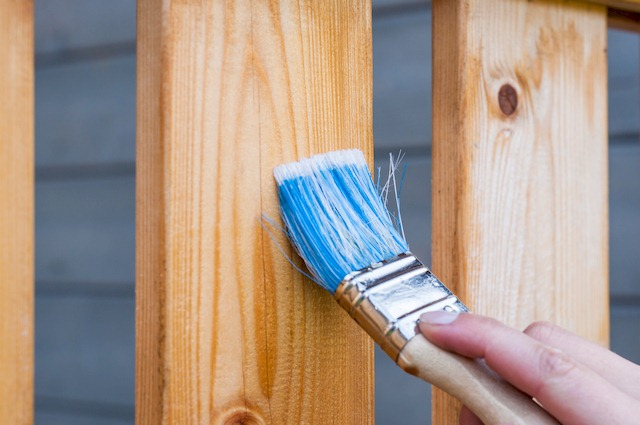 Oil based varnish is a relatively tough air drying clear coat that is chemically resistant. Most varnishes have excellent adhesion, but will yellow to a greater or lesser degree over time. Don't use varnish over white washed or pickled wood stain or the color will be noticeably altered (yellow) after a while.
Shellac
Used as a finish and a sealer under varnish because of it's fast drying properties. Shellac has a naturally occurring wax in it that will repel some finishes used over the top of it. For this reason, there are "de-waxed" versions that can be re-coated with a variety of clear coats. Do not use any other clear coats over standard shellac, other than a true oil based varnish.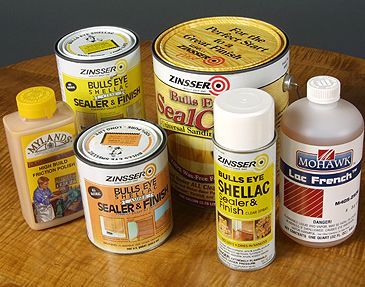 As a sealer, shellac allows multiple coats to be applied in a day, speeding up the whole finishing process. Furthermore, shellac does not re-wet oil based stains (as will oil based varnish and polyurethane), so there is no need to worry about the first clear coat ruining your perfectly stained wood work. Shellac does not yellow with age, but it does have a slight amber cast (clear bleached shellac), which is not objectionable if you keep the coats thin and few if need be (as with faux marble) to minimize any color build up.
Shellac can be brushed, rolled and sprayed. It is truly a pleasure to work with. Many professionals use shellac for field finishing because of the user friendly properties it processes. Shellac is reversible with alcohol, and will develop white spots if water stands on the surface for a period of time. This is why it is often finished over the top with an oil based varnish. See Shellac
Must Read:
Polyurethane
Generally, these are oil based modified clear coats with polyurethane. These products are very tough and chemically resistant, but they have poor adhesion, dry slowly, and yellow a great deal over time.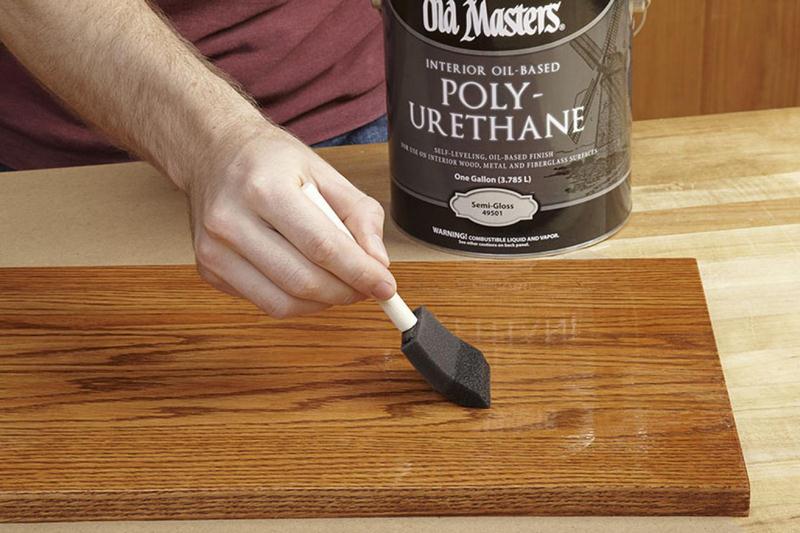 Water-based versions are available, but you will lose some of the chemical resistance and toughness with these products. Some of the water-based urethanes will yellow too, so research the product you intend to use if yellowing will be a problem. The Minwax polycrylic is a mix of polyurethane and acrylic which is for the most part non-yellowing. I have used this one with faux finishes where I did not want to have any yellowing over time, and had good results. See Polyurethane.
Lacquer
Most Diy'ers are not going to use lacquer. Standard lacquers must be sprayed (there are some brushing lacquers but they do not really brush that well), smell very bad and are extremely flammable. There are some specialty water-based lacquers that minimize the odor to a great degree, but there are a lot of other clears (acrylic and urethane), that I have never found a great use for them.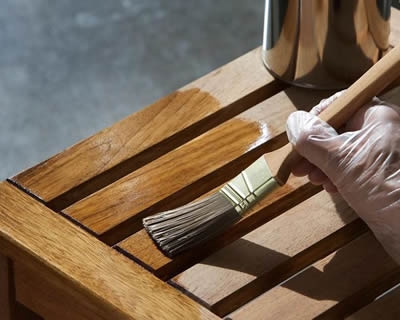 The strength of lacquer is the quick dry and ability of each coat to melt into the previous coat. This property, also found with shellac, makes lacquer a nice finish for rubbing out. You can do the same with shellac, with a lot less odor, and with the ability to roll or brush, so I have always opted for shellac over lacquer. Lacquer is more chemically resistant than shellac, but both will water spot (white rings).
Depending on what you are finishing, and how you intend on applying the finish, each of the common clear coats have their own strengths and weaknesses. Some are better for speed and quick dry, others have better chemical resistance and toughness. All are clear coats used for finishing wood.