Thinking of purchasing a demolition robot? Sure, you've heard really great reasons to get one.
However, to seal the deal, here are 5 advantages of using a demolition robot. By the way, check here for the best concrete cutting Sydney.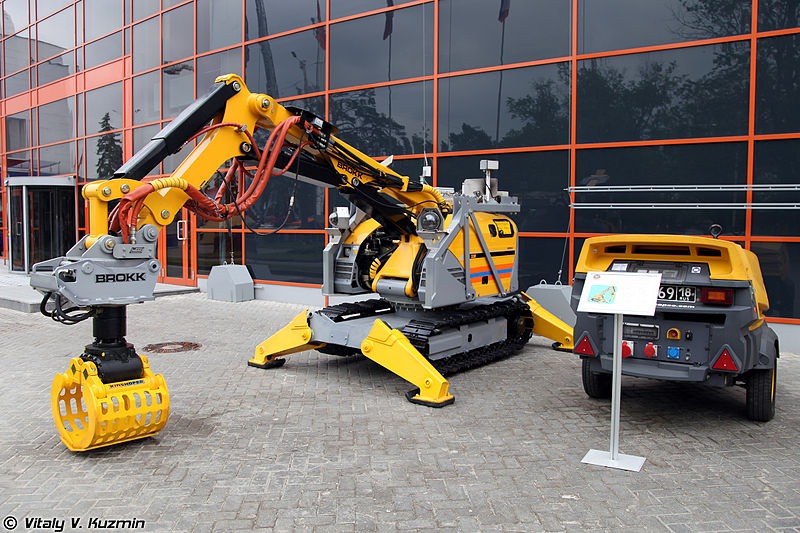 Safety
Demolition robots are safe as they put humans entirely out of harm's way. One cannot predict a construction accident.
However, due to the nature of the work they are designed for, the robots have better chances of surviving a construction accident compared to humans.
In the event of an accident, at worst, your demolition robots will need to be repaired.
This, of course, would be cheaper than hospital bills and or lawsuits. Demolition robots are much safer.
Speed
Demolition robots are machines. Unlike humans, they can work at faster paces without needing to rest.
They are designed to destroy and demolish. Due to this, they are designed to work faster than a human ever could.
On a construction site where time is gold, a demolition robot could largely help builders finish tough jobs in less time than would usually be spent.
In addition, a demolition robot is reliable and is ready to work whenever you are.
---
Read Also:
---
Efficiency
Efficiency is extremely important in the construction business. Operators need to be able to trust and depend on their machines if they are to construct safe buildings in acceptable timespans.
Demolition robots are created with this understanding. At least, demolition robots can take on objects that are four to five times larger than they are.
Some robots can even demolish objects made of reinforced concrete that are ten times their size.
Demolition robots are designed to be efficient. In addition, they are cost-efficient too as they eliminate having to pay several operators to do the jobs. Fewer people are needed to oversee the robot.
Maneuverability
When demolishing, we sometimes encounter scenarios that are too dangerous to enter ourselves. If a worker had to step through the rubble, the chances of injury go up.
On a construction site, the aim is to avoid injuries- of course. Demolition robots are better to use in such situations as they are designed to make it easy for their operators to maneuver through tough situations.
If you're going to be working in environments that could be tough to maneuver, you should get a demolition robot.
Portable
Demolition robots are designed for portability. Since construction workers move from site to site, these machines are designed to make movement easy.
It is much easier to move to a demolition robot than a team of workers or a crane.
Demolition robots are portable and not as heavy as one would expect them to be.  They are designed so that they can fit into elevators, door frames, and other tricky spaces. In fact, these machines are designed to be able to climb up and downstairs.
Final Thoughts
A demolition robot might be the game-changer for your work site. If you haven't gotten one, these advantages should convince you.
It is important to note that you will probably need to dedicate some time to learning how to operate the machine.