Work from home is the new normal for most organizations right now.
While the concept sounds quite relaxing, you need to put some effort into making your work from home a pleasant experience.
If you don't want to hire a professional space management service to help you plan your Home Office, you can do that all by yourself.
Home offices can be of different shapes, sizes, and styles. The most important thing you need to consider while planning your Home Office is where do you want to set up your office.
After spending hours finding out the right ideas for a Home Office, we have listed 10 essential things to consider while converting your home into an office. Read on!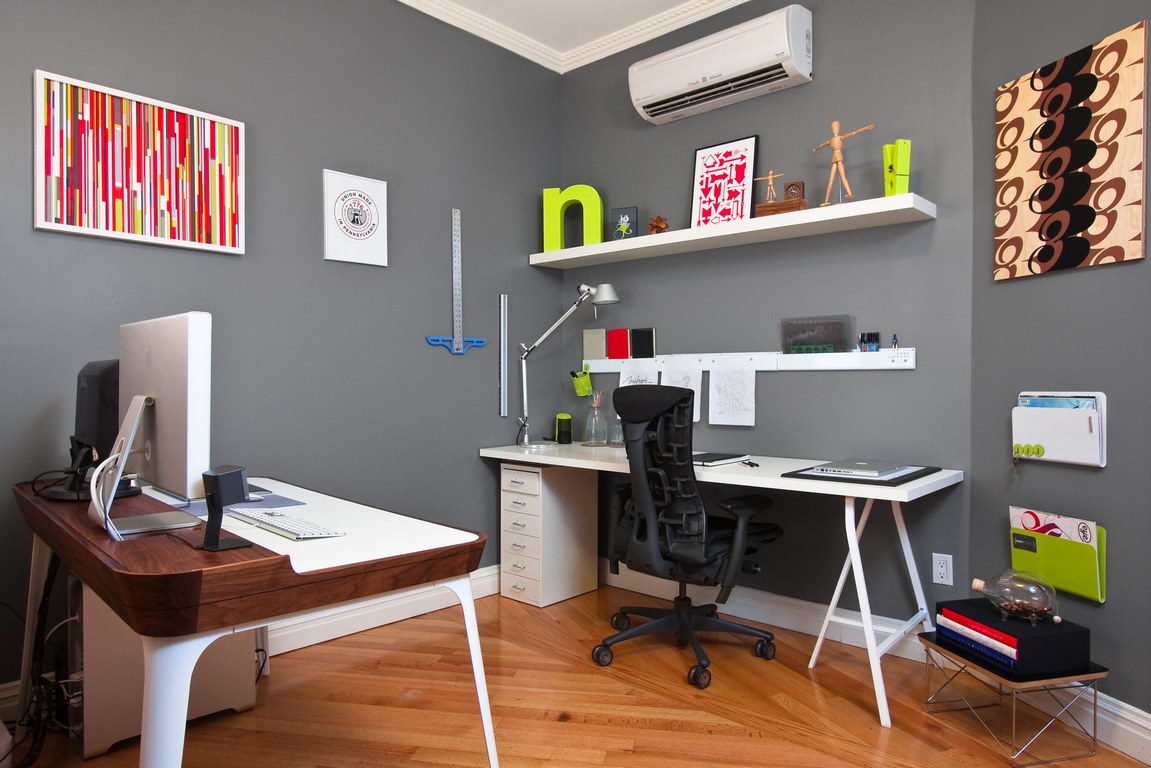 10 Things to Consider While Creating your Home Office
Select the Right Room
Where you want to set up your office depends upon the type of work you do.
If you spend most of your time in front of the computer, a space that accommodates a chair and a desk are all you need.
And you won't require much space to set up your Home Office. But if your work includes technical things, and if you require having other setups alongside a computer, you need to make sure that you select a room with enough space.
Alongside the area, you must consider a few more things, such as if your workspace has enough natural light and privacy to allow you to work comfortably.
Selection of the room plays a key role while setting up your Home Office.
If it goes wrong, you might end up having an office too stuffy or too roomy.
Ensure Enough Space For Movement
Even though your work needs just a desk and a chair, you still need to have some space to move around comfortably while not working.
If you work on your own, make sure to have ample enough space that allows you to stand up, sit back and roam.
If you share your workspace with your colleagues or family members, make sure that the room is big enough to accommodate everyone.
There is nothing worse than having a confrontation with walls or other furniture in your room every day you try to get up from your chair.
---
Read Also:
---
Must-Have a Comfortable Seating
While setting up your Home Office, buying good home office furniture chairs for yourself will always be worthy.
Investing in an ergonomic chair can reduce back pain problems and ensures that you sit comfortably even for long hours.
If you are not comfortable with foam padded chairs, we suggest going for mesh chairs instead.
Foam chairs can wrap heat between your body and the chair, while mesh chairs are made of breathable materials.
You can never go wrong with your investment in a good ergonomic chair.
Buy a Desk with Enough Space and Storage
It is essential to have enough space to accommodate your computer and other peripherals while working.
You might also need enough shelves and cabinets to accommodate your files, books, papers, and stationery.
A cluttered workspace reduces productivity and causes stress. To keep your workspace clean and organized, you must invest in a large desk.
Make sure your desk is not too large that it takes more than half of your room.
If you share your workspace with someone, your desk should have enough space for both.
Have a Soothing Background
Work from home includes numerous video calls and zoom meetings. While setting up your Home Office, make sure you place your desk against a wall and not in front of a window that distracts you while trying to concentrate.
The same goes with your background while you appear on a video call. A plain background will have a professional impact and will not distract other members of the meeting.
Take Care of the Lighting
You always must prefer a room full of natural light. Intense natural light is essential to maximize your productivity.
You can use mirrors and paint the walls with light colors to increase the effect of natural light inside your room.
You need to take care of the lighting inside your Home Office sensibly. Make sure that your computer screen does not get affected by the sunlight.
Suppose your space needs additional lighting arrangements for working in the evening. In that case, you can buy lighting with a built-in dimmer.
Take Care of the Temperature
If your workspace is too hot during summer or cold in winter, it will give you a bad vibe.
Inadequate temperature control is unwelcoming and destructive. Make sure that your Home Office has enough ventilation.
You have all the reliable ways of heating and cooling the room in summer and winter.
If you want to keep your window open to let some fresh air, come in, that's ideal.
But if your home doesn't have big windows, make sure your room is air-conditioned.
Keep Away Noise And Distractions
You really can't concentrate on your work sitting in a room too noisy or too distractive.
To enhance productivity while working from your Home Office, you need to choose a space situated in a quiet part of your house.
Ensure your Home Office is away from children, pets, and other things that might distract you.
Also, while decorating your home space, make sure you don't place any distractive element within the line of your vision.
Keep Your Area Clean
A clean and spruced-up office energizes you. While working from home, make sure you spend the first 10 to 15 minutes of the day cleaning the desk and vacuuming other belongings if necessary. Cleanliness is an optimum necessity, and trust me, it will always be worth it.
Personalize Your Office
The best part of setting up a Home Office is personalizing it according to your choice.
You can control the look of your Home Office. Make sure to add a personal touch to your Home Office to have a happy day every day.
You can add paintings, colors, and decorations to brighten up your Home Office.
Before you go ahead and set up your Home Office, we recommend you check our website and find out what furniture suit your need.
You can talk to our executive and get ideas about setting up a productive Home Office. Reach out to us today.