There are a number of brick tools that any mason should have in the box. Below are some of the key bricklaying tools for masonry.
Brick masons need to have an array of tools to help them construct certain structures well. Following is essential masonry equipment for laying brick, along with the purposes of each tool.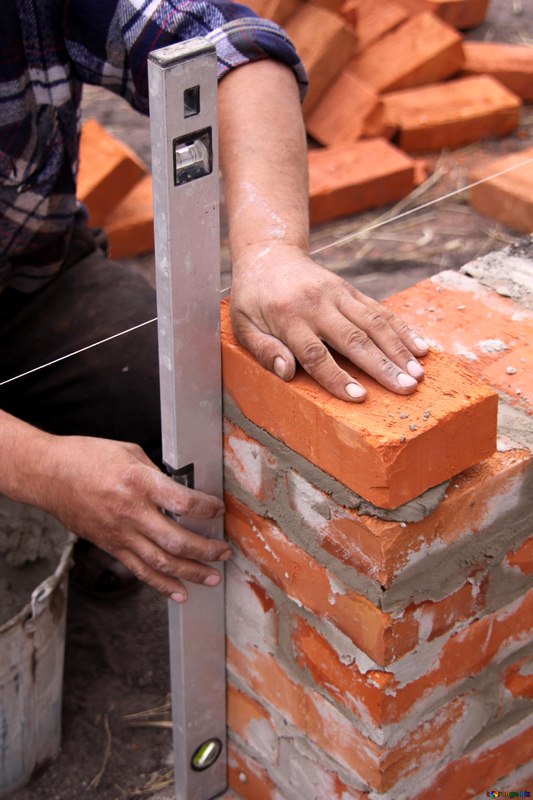 Bricklaying Tools for Masonry: What Tools are Needed for Bricklaying?
---
Read Also:
---
Trowel, the Fundamental Masonry Tool for Bricklaying
The trowel, and device with a blade and handle, is used to apply mortar ("mud") to surfaces or brick. It is the fundamental tool for brick masons, available in different sizes for certain tasks pertaining to mortar application.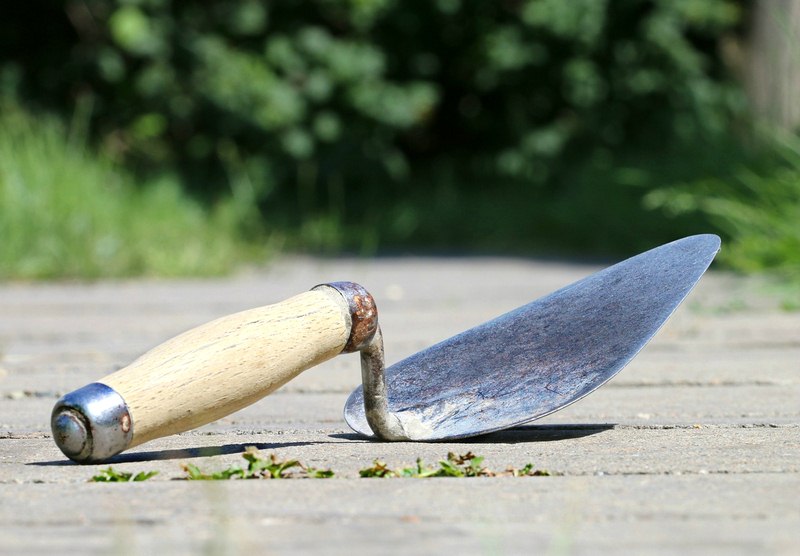 Corner Pole
The corner pole is used as vertical support for the line block, which has a twine that designates the appropriate placement for each brick in a course. The corner pole may be clamped to frames, or pinned between blocks to keep it upright and in position.
Line Block and Twine
The line block is a wooden device that stores a line (twine), which is able to catch on the edges of the structure.
Two are used at the ends of a line, with twine wrapping around them, and they are attached to the edges of walls or to corner posts, and their line is wound tight and stretched horizontally, marking the top corners of the bricks that are to be laid in a given course.
Levels, Bricklaying Tools
Levels of various sizes are used for certain masonry activities. Four-foot levels are used to make sure that courses are flush and even, or to stand corner poles vertically.
Two-foot levels can be used to perfect a few freshly laid brick, and torpedo levels are used to make sure an individual brick is a level and flush with those adjacent to it at its ends.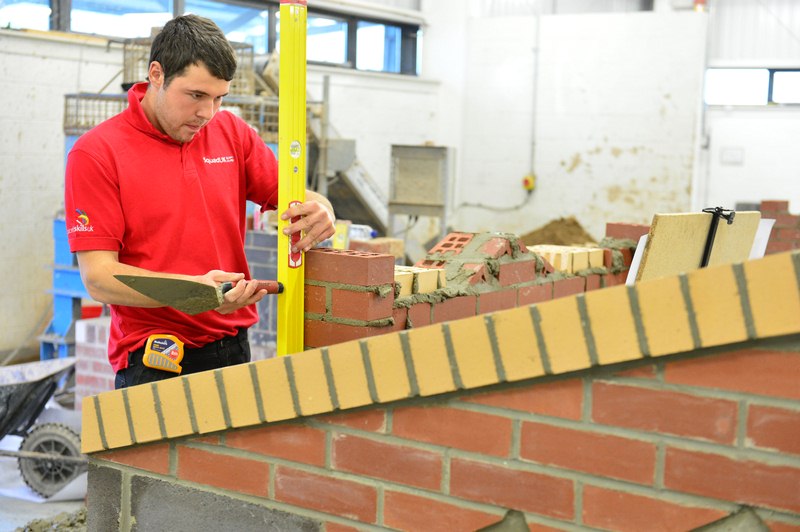 Wall Ties
Wall ties are items that are placed in block or brick walls that are meant to connect to outer walls built in front of them, to keep the outer walls even and stable.
When the block or first brick is laid, wall ties are placed in the bed joints every few courses, and then they are extended forward, into the mortar joints of the outer wall built in front of the original.
It can be a good idea to keep these in the toolbox, as they come in handy quite often.
Brick Hammer, a Masonry Tool
The brick hammer is used in masonry to cut brick, tap brick into place (using any other device as a medium), chip away mortar when needed, or beat dried mud from pans or the mixer.
Hitting a brick lightly with the narrow end on each side will eventually cause the brick to break off a section of that length, which is when cuts are needed, which makes this piece of bricklaying equipment so useful.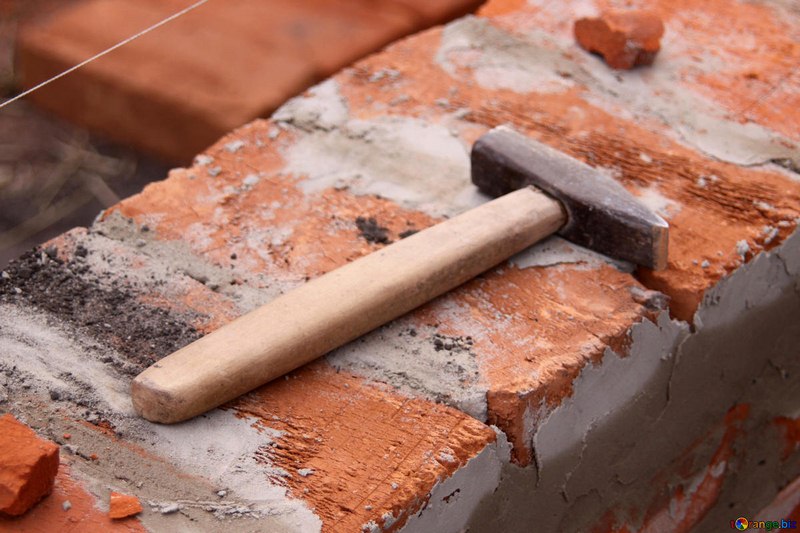 Brick Tongs
Very handy masonry tools, brick tongs are adjustable and used to carry various amounts of brick. All one has to do is hold the handle, which closes the sides firmly over a row of brick, allowing several bricks to be transported at one time with ease.
Jointer, a Tool for Fixing Brick Joints
The jointer is meant to joint, or strike the bed and head joints of brick laid earlier. It is used after the mud has begun to dry, but before it hardens too much.
It will need to be used fairly quickly after brick is laid on hot, summer days when mud dries rapidly, and its use should be delayed sometime after brick is set in place on cold days that make it hard for the mortar to dry quickly.
There are many different sizes and shapes of jointer ends, which transfer their patterns to brick joints.
The above bricklaying tools for masonry make the job easier and overall better. Many of them are absolutely necessary for laying brick, and they certainly make for more efficient completion of any masonry task at hand.