Whether you're a business owner looking to upgrade the look of your shopfront, or you're a homeowner after the very best surface for your driveway, asphalt is a great option.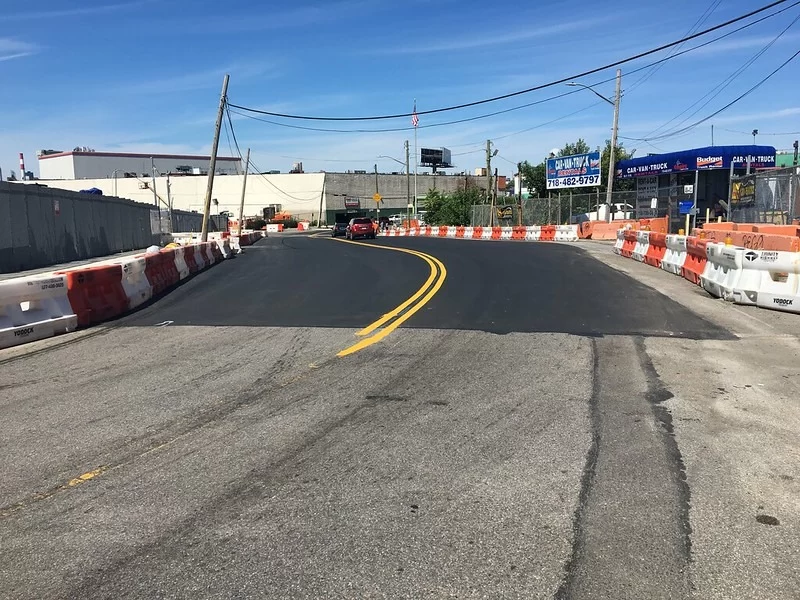 With a host of benefits, there's never been a better time to make the switch. In this guide, we'll be discussing everything you need to know about asphalt driveway installations so that you can make the best choice for your property.
What Is Asphalt?
Asphalt is a paving surface material traditionally used as an alternative to tarmac. Unlike tarmac, which mixes crushed stone with tar before being smoothed out onto a surface, asphalt is aggregate coated instead with bitumen. This makes it more hardwearing and flexible, and suitable for a range of projects.
What Is Asphalt Used For?
Primarily, asphalt is used as a material for a number of surfaces, including roads, pavements, and driveways. It can even be used for airport runways and construction zones, thanks to its durability.
Other uses for asphalt include roof coatings, soundproofing, and waterproofing, as the material is very flexible in its application to different needs. For both businesses and homeowners, asphalt is regularly used as a surface for parking lots and driveways, due to the many benefits offered by the material.
---
Read Also:
---
The Benefits of Asphalt
Stylish
Asphalt is the perfect solution for businesses or homes that have outdated or worn-down driveways. Thanks to its smooth, uninterrupted texture, asphalt gives driveways and pavements a stylish look that can really boost the appearance of a property. This smooth finish also makes it suitable for vehicle parking lots, as it affords greater tire grip than traditional tarmac.
Durable
Asphalt is a long-lasting, durable material suitable for use in all weather. If your property is in a climate that is prone to low temperatures, then this is likely the best material to go for, as the flexibility of asphalt makes it far less prone to developing cracks.
Low Maintenance
If your asphalt driveway does start to crack, it is fortunately a simple and cost-effective material to repair. You can find dedicated sealants at home improvement stores, which are designed specifically for asphalt repairs.
However, asphalt is typically low-maintenance, and as long as you keep up with a regular, twice-yearly cleaning schedule, and seal your asphalt driveway when needed, the surface will keep its weather-resistant properties intact.
How to Choose an Asphalt Driveway Paving Company
If you've decided to use asphalt for your driveway, it's vital that you choose the right company that can complete the installation for you.
Selecting the wrong company can leave you with a myriad of issues down the line, so this is something you need to get the right first time. To do this, look out for these six elements that make up a reliable paving company.
Experience
The first thing you should look for when searching for a driveway paving company is one with the necessary experience to get the job done well.
The company you select should be able to provide an extensive portfolio of completed work projects, at different stages of their lifecycle, so that you can assess the look of their final work, alongside how well their projects have aged since completion.
You can even drive out to the location of the business's previous projects to see their work first-hand if this will be useful when you make your decision.
Reviews
Next, take a look at the business' reviews – what are other people saying about their experience with the company?
You can find reviews of businesses online, through search engines and social media sites, or go to them directly to ask if they can provide testimonials. As long as the reviews are positive, and their stories check out, you can be confident that the company is experienced and reputable.
When it comes to asphalt paving services, there is a wide range of options, but you should only go to the very best, and reviews are the easiest way to narrow down the field.
Material Choice
When you're discussing your requirements with a paving company, it's important to check what materials they use. Asphalt comes in different grades, from low to high, and high-grade asphalt is the best choice if you want your driveway to stay sturdy for years to come. Lower-grade options are often recycled, which can lead to cracks or wear sooner.
Pricing
If you're confident that a company will be able to do a good job, you should check that their quote fits into your budget. Make sure that any pricing provided includes the full job, and request a cost breakdown if you're unsure about where your money will be going.
While it's tempting to look for companies that can give you the cheapest quote, remember that your driveway will need to serve you for a long time, and it's always better to make your decision based on quality and service.
Schedule
So, you're happy with a company and the price they've quoted, but are they able to complete the work required by the time you need them to? If you're looking to upgrade your property before a sale, or you need the work to be done by a specific deadline, triple-check that the company you choose can meet these demands before you sign a contract.
Insurance
Finally, you should check that the business you use to complete your driveway paving is fully insured to carry out the task. Companies who don't have the correct licensing and insurance are more likely to use lower-grade asphalt, and if an accident occurs while they're on-site, you might be liable for any injuries or damage sustained while they're working at your property.
Driveway paving companies should have liability and accident insurance and be able to discuss in detail any warranties that they offer on their work. If you're looking for a stylish, durable material for a driveway installation, then asphalt is the perfect choice that will stand the test of time.
Investing in a new driveway isn't an easy decision to make, but by following the top tips outlined in this guide, you'll be able to boost the value and appearance of your property in no time.