Block paving is a decorative method of creating a smooth and appealing driveway. This is a unique and versatile method that enhances the appeal of your house. If you want to show off your creative touch in your neighborhood, a beautifully paved driveway would do that for you.
The block paving surface is usually made from bricks of concrete, clay, or other composite material. Block paving is a highly practical option that filters away the standing water.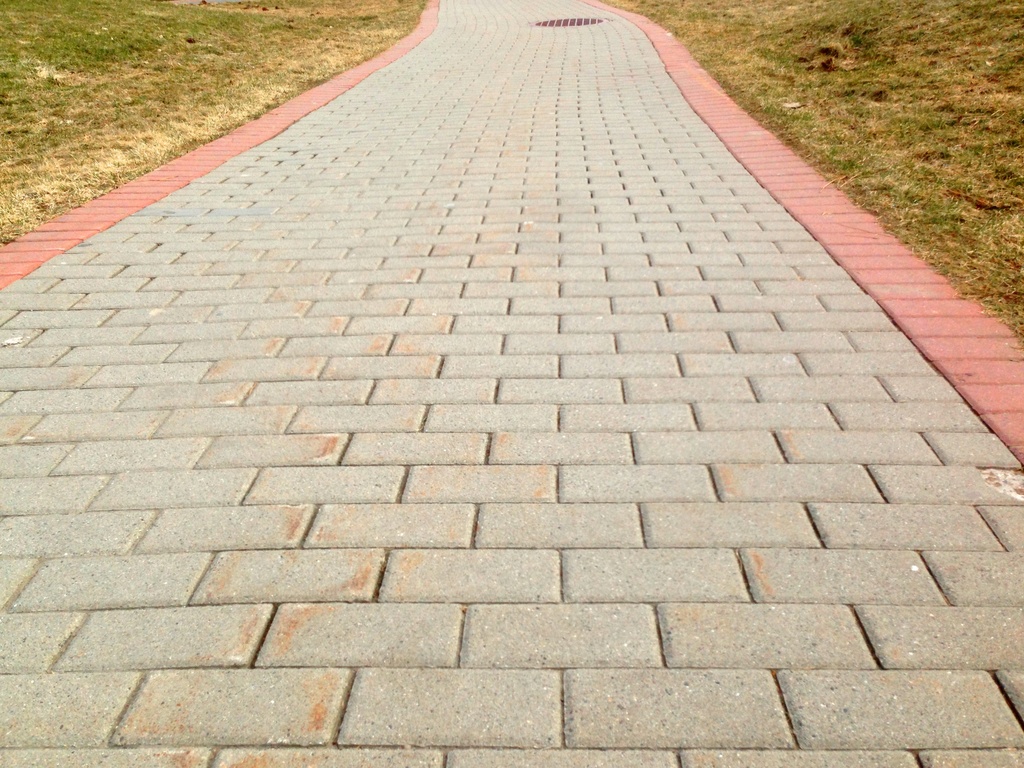 Read on to learn about the different types of block paving driveways. This article is filled with all the information you need before installing a block paving driveway on your property.
Types of Block Paving
Here are the different types of block paving available:
Clay Brick Block Paving
If you are looking for a hard-wearing surface in Leicester, you should opt for clay brick block paving. It is a slip-resistant paving material for driveways, patios, and gardens. This is the most solid type of block paving which is ideal for places where the rain is frequent. The surface is not affected by rainwater.
There are good-quality clay brick block paving solutions available to suit the needs of your outdoor environment. You should choose a reliable clay brick block company. Moreover, you also need to make sure that you choose a top of the line block paving services in Leicester to avoid any complications.
Concrete is the most versatile block paving material. You can mold it in different shapes and sizes. You can create a clay brick or natural stone look with concrete block paving material. It is one of the cheapest forms of block paving available in Leicester.
Concrete block paving is a practical block paving solution for your private or public property. It is pleasing to the eyes. Moreover, it is easy to maintain and you feel comfortable while walking on it.
Natural Stone Block Paving
If you are looking for a superior choice of block paving, you are going to love the natural stone. It comes with anti-slip capabilities which prevent you from falling while walking. It is the best fit for areas with difficult climate conditions.
The natural stone block paving is weather-resistant, water-resistant, and durable. It is an attractive and appealing solution to your paving needs. You can add a touch of style and sophistication to your house with the natural stone block paving.
The different types of natural stone that are used for paving patios and driveways are marble chips, crushed stones, Blackstar, and pea gravel. You can use different types of stones in a unique way to make your driveway appealing. You can also choose to go for a traditional look by choosing one type of natural stone. The use of irregular stones on your driveway creates friction and provides traction.
---
Read Also:
---
Why Choose Block Paving Driveways?
You can enhance the look and appeal of your property with block paving driveways. If you choose the right kind of material, you'd enhance the look of your house. It will help you create a long-lasting first impression on whoever visits your house.
Highly Functional
If you are looking for a versatile and highly functional driveway, you should opt for block paving. It allows you to relax with your friends and family in your garden. You can use the paving driveway as your sun lounge area in winter. Moreover, you can throw a BBQ party and use the block paved area as the sitting area by putting chairs on it. It gives you enough space to meet your needs of accommodating your guests in your house.
In addition, the block paving driveway is porous. You can even use it around the swimming pool and water feature areas. If you have a small pond in your house, you can increase its functionality by using block paved borders.
All in all, a block-paved area makes your outdoor space ideal for relaxing and enjoying a peaceful environment with your guests.
Impressive Range of Colors and Styles
Blocking paving is the most popular surfacing option in Leicester. Whether you are looking for a simple, neat, and modern design or you want an elaborative design, block paving has a design for you. It depends on your taste how you want the block paving to be laid.
There are endless options available for you when it comes to the color and style of block paving. It could be overwhelming for you to choose which style is the best. You can get an expert opinion from a reliable block paving driveway company to decide which paving design to choose.
Block paving driveways come in different shapes, sizes, colors, thicknesses, and textures. They can withstand heavy loads. You can get custom block paving installed in your driveway which goes well with the overall building structure.
Who Installs a Block Paving Driveway?
Most people think about paving the driveway with DIY techniques. However, it is good to try to do things on your own. But, when it comes to blocking paving, you should always go for the experts.
Professional block paving companies offer you driveway installation services. They have years of experience and knowledge about how to install the block paving driveways efficiently.
For private and commercial driveway installation, you should check out the local block paving services in Leicester.