Do you want to have more space in your house? Are you planning to add a kid's room? Are you considering a kitchen extension? You can now enjoy a spacious house by having a home extension plan.
Many people consider opting for a home extension plan instead of buying a new home. It is a hassle to shift your entire home with all your belongings just for a little extra space in the house.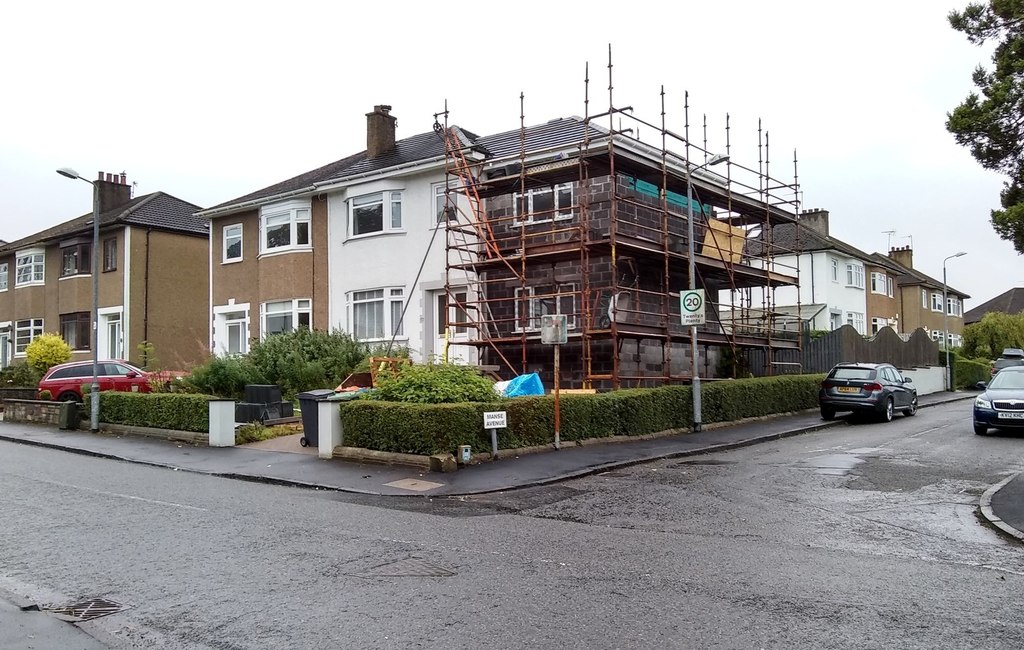 If you are planning to have an extension in your house, you'd require a few solid tips to get started. You don't want to spend far more than required and later dwell on your decisions.
So, to make it convenient for you to understand the home extension procedure, we have compiled a few handy tips and answered some questions that would be helpful.
What Are the Different Types of House Extensions?
A house extension is simply a change in the structure of the original building. This could be an addition of a bathroom, an extension in the living room or basement.
Getting a house extension is the best way to add space to your house. However, it is not something standard that is suitable for all.
Your home is unique and it will have a unique house extension according to your lifestyle and budget.
Whether you want to add an extension to your garden or you want to blend the dining area and outdoor seating area, you'll require an extension plan. Click here to see more
The different types of house extensions are rear extensions, side returns, wrap-around extensions, and double-story extensions.
Rear extensions: Rear extensions refer to extensions at the back of your property. You can have a large open area by blending the indoor and outdoor space.
If you want a small extension, you don't even require planning permission. This type of extension would cost you between 40,000 to 60,000
Side return extensions: if there is a side alley in your house, you can add a transformative effect to your house by revamping it. You can replace the lost windows with roof lights and add a touch of style to your living space.
---
Read Also:
---
If you are tight on budget, you should consider opting for this type of extension. It would cost you between 20,000 to 30,000 pounds. It could take around 2 to 3 months for this type of extension to complete.
Wrap-around extensions: This type of house extension is a combination of rear extension and side return extension.
You can extend your dining area, seating area and also have a spacious kitchen by blending the indoor and outdoor areas. You can also add roof lights to enhance the overall look of your house. The wrap-around extension could take 4 to 6 months.
Double story extensions: if you want to have a double living space in your house, you can opt for a double-story extension.
It is a sensible way to have all that you need in your house. You can add extra bathrooms, extra rooms, and a study area in your house. It is definitely an expensive option.
However, it is less work as compared to shifting your entire house. A double-story extension will require you to get the planning permission before getting started with the drawings
Tips to Consider While Preparing for A House Extension
House extension is an exciting project. It could get overwhelming if you don't plan it properly. Here are a few tips to keep in mind when you are considering a house extension plan.
Schedule and Plan Carefully
If you are considering a house extension, you need to plan carefully. You have to make sure that you choose the right time of the year to do the extension.
It is going to make a huge difference to your planning. If you are thinking of having a major house extension during the Christmas season, it is not a good idea.
You need to ensure that the effects of the building work are minimal. If you work from home, you can consider using an alternative place. Otherwise, the house extension is going to be disruptive
Decide What You Want
You need to discuss what you have in mind openly with the house extension professionals. This would give them an idea about your concerns and expectations.
It is always best to have good communication with the team you are working with. This would allow them to bring your vision to life.
You can also ask for guidance and recommendations from the house extension team. They'd help you out from the scratch with the drawing and planning of the extension.
Let Your Neighbors Know
It is polite and courteous to let your neighbors know about your house extension plan. Building works cause a lot of disturbance and noise.
You have to ensure it is not causing any inconvenience to your neighbors. Therefore, it is important for you to have an open discussion with your neighbors when you are getting a house extension done.