If you're one of the many people who own a vacant property, then you know that there are a lot of potential problems that come with it.
From vandalism to squatters, there are all sorts of things that can go wrong if you're not careful.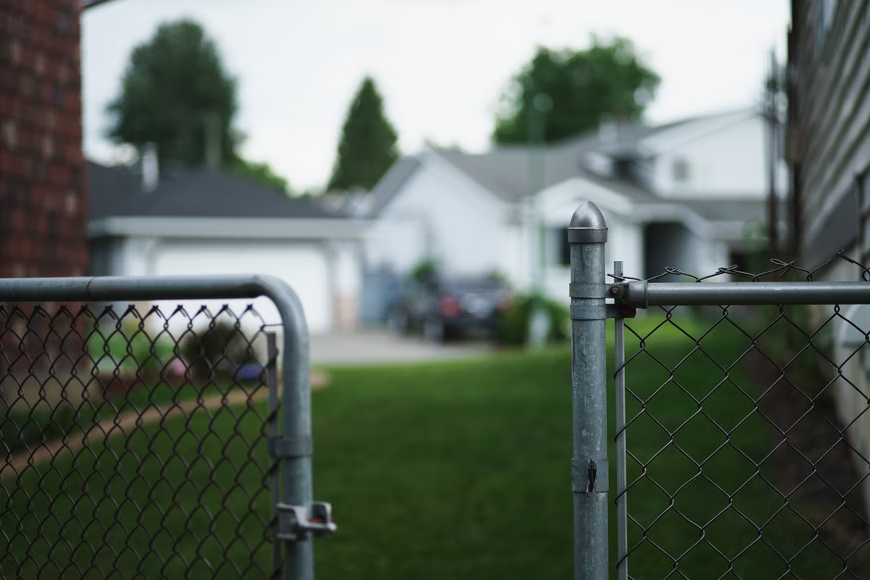 Luckily, there are a few things you can do to secure your vacant property and minimize the chances of anything bad happening. To have peace of  mind, here are the steps you need to take:
Install a High-Quality Fence
It's no secret that a well-secured fence is one of the best ways to protect your property from would-be thieves and vandals.
Not only does a fence provide an obstacle for intruders, but it also sends a message that your property is off-limits. When choosing a fence make sure you pick the one that is tall and robust enough to deter intruders.
Chain-linked, or cyclone fencing, is one of the most common types, typically made of galvanized steel and is inexpensive, easy to install, and difficult to climb.
Other options include wrought iron fencing, which is both sturdy and elegant, or wood fencing, which is more affordable but may require more maintenance.
Regardless of the type of fence you choose, make sure to install it properly and keep it in good condition.
---
Read Also:
---
Install Security Cameras
Having security cameras installed is a great way to deter crime and also provide footage if something does happen.
There are many different types of security cameras on the market today, from basic models that cost just a few hundred dollars to more sophisticated systems that can cost thousands of dollars.
The important thing is to choose a system that meets your specific needs and budget. However, it is always advisable to get ones that have a good resolution so that you can see faces and license plates.
Once you've chosen a system, be sure to have a professional install it correctly. And don't forget to keep up with regular maintenance and repairs to ensure that your system is always in good working order.
Install Motion-Activated Lights
Criminals love to take advantage of the darkness to commit crimes without being seen. That's why one of the best ways to deter crime and keep your property safe is by installing motion-activated lights.
These lights will turn on as soon as someone walks near them, which will make it difficult for criminals to do anything without being seen.
Some models come with a sensor that can detect movement from up to 100 feet away, while others have a built-in alarm that will sound if someone tries to tamper with them.
And don't forget about solar-powered options – these are a great way to reduce your energy costs while also keeping your property safe.
The best thing about these lights is that they are relatively inexpensive to install and can be purchased at most home improvement stores.
Hire a Security Guard
The first thing to do is hire a security guard. You can find these professionals online, through classified ads, or by contacting your local security company.
A qualified guard will patrol the area and keep intruders away from your property.
If you have valuables that need extra protection, such as expensive electronics or jewelry, consider hiring a professional safe-deposit box company for an affordable monthly fee and store all of your belongings in their secure vault.
Keep any important papers with you at all times so they are never lost if anything were to happen while you're away from home.
This includes copies of passports, Social Security cards, and birth certificates which should be stored in a fireproof lockbox stored off-site somewhere else other than your home.
Get a Home Security System
If you want the ultimate deterrent for would-be criminals, consider getting a home security system. These systems come with a variety of features, such as motion detectors, glass-break sensors, and alarm systems.
Not only will this provide an extra layer of protection for your property, but it can also help to lower your homeowner's insurance premium.
Most home security systems include a monitoring service that will contact the police or fire department in the event of an emergency.
And many systems can be accessed remotely through a smartphone or computer so you can keep an eye on your property even when you're away.
Keep Your Property Well-Maintained
If you want to keep your property from becoming a target for crime, it's important to keep it well-maintained.
This means keeping the grounds clean and free of debris, mowing the lawn, trimming the bushes, and fixing any broken windows or doors.
It also means checking the locks on doors and windows to make sure they are in good working order, and installing security cameras and motion detectors if you don't already have them.
Additionally, keeping your property looking like it is actively being cared for will discourage criminals from targeting it in the first place.
You may even consider leaving your lights on at night to give the appearance that someone is always home.
Evaluate Your Security System
Even if you already have a top-notch security system in place, it's important to evaluate it regularly to make sure it is still working properly and doing its job of keeping your property safe.
One way to evaluate your security system is to conduct a security audit. During a security audit, you will inspect all the components of your security system, from the locks on the doors to the alarm monitoring company you use.
You will also test the system to make sure it is functioning properly. If you find any weak points or areas that could be improved, take steps to fix them.
Another way to evaluate your security system is to ask your tenants for feedback. Ask them how easy it was to get into the property, if they felt safe while living there, and if they noticed any problems with the security system.
This will help you identify any areas that need improvement and make necessary changes.
Securing your vacant property is an important task, but as you can see, it doesn't have to be difficult. All you have to do is follow these simple steps and you can rest assured that your property is safe and secure.
And if you ever have any questions or need help with anything, don't hesitate to reach out to a professional security company for further assistance.