We rely extensively on technology in our daily lives, from cell phones and laptops to gaming consoles and televisions. Technology also brings with it a ton of cables. These cords can quickly become an eyesore and a tripping hazard if not properly managed.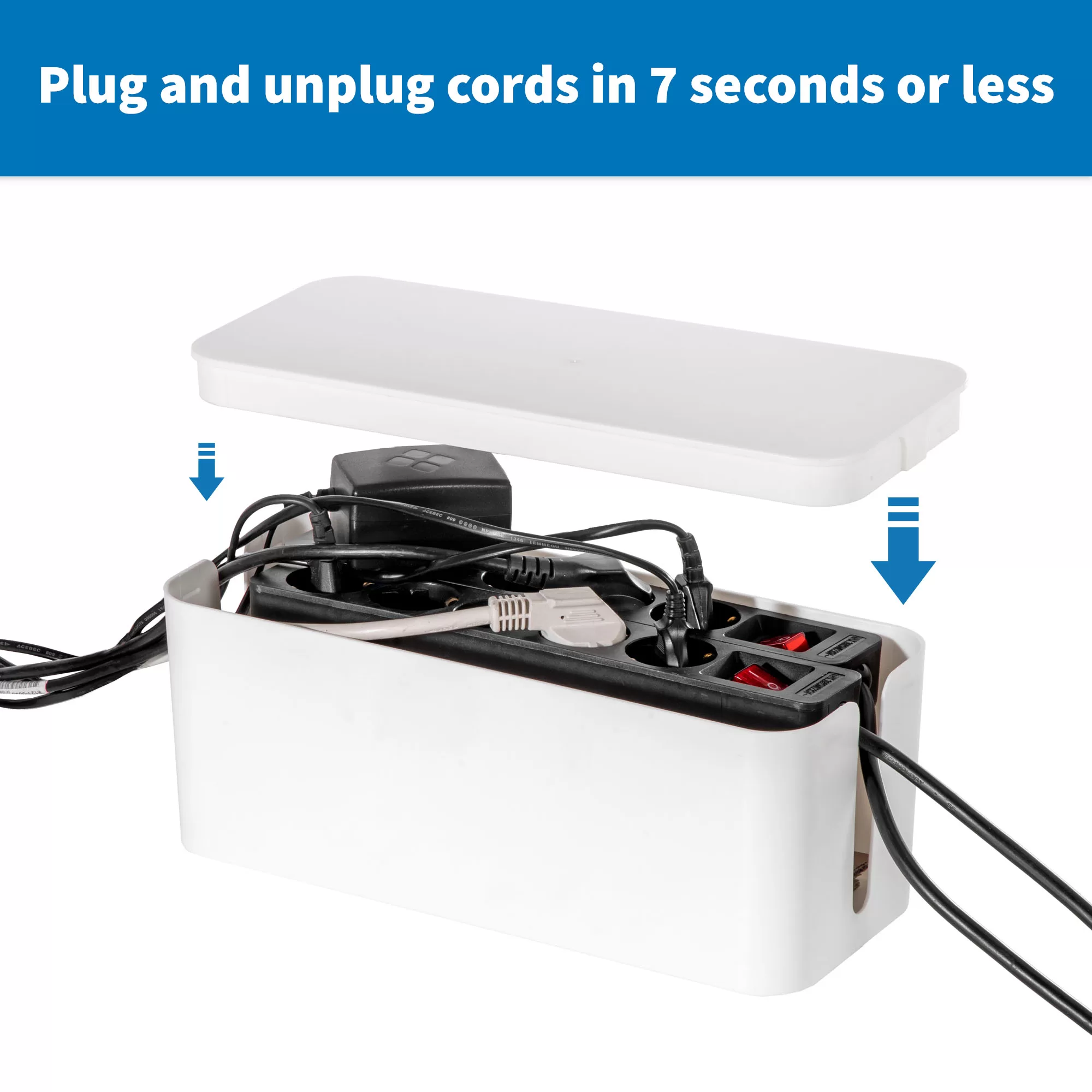 Fortunately, cable management boxes are a practical solution to this problem. These boxes are designed for taming unruly cords and decluttering spaces while keeping them easily accessible. Cable management boxes come in various sizes, materials, and colors, making them a versatile choice for any setup.
Better still, they are inexpensive and simple to install. In this blog post, we will explore some brilliant ways to manage all your cords with cable management boxes. We'll cover a range of different situations, from simple home office setups to more complex entertainment centers.
You'll learn how to choose the right cable management box for your specific needs, as well as useful tips and tricks for installation and organization.
How Can I Get My Cords Out of The Way?
When you have several cords to manage, managing your cables can seem like an overwhelming process. Trying to figure out how to move your cords out of the way might often leave you feeling stressed or frustrated.
A few remedies, nevertheless, can be helpful. Using cable management boxes is one of the best ways to organize wires. Multiple cords can be arranged and stored in these boxes in a nice manner, keeping them hidden and out of the way.
Cable management boxes can be tailored to meet your specific requirements and aesthetic preferences thanks to the range of sizes and designs that are available. Cable management boxes are a genius solution if you have to deal with cords in your home office, entertainment area, or bedroom.
---
Read Also:
---
What Is the Best Way to Organize Your Cables?
The technique of neatly and efficiently organizing cables, wires, and cords is known as cable management. The goal of cable management is to increase your workspace's productivity and safety while also preventing cable tangling and damage over time.
Using cable management boxes is one of the finest ways to arrange your cables. These boxes are made expressly to hide and arrange power strips, adapters, surge protectors, and wires. They are available in a range of shapes, sizes, and materials, such as plastic, wood, and metal.
You may quickly conceal all of your cords and maintain a neat, organized workspace by using a cable management box. We'll look at several creative approaches to managing all of your wires in this document.
How To Organize Cables Around the Desk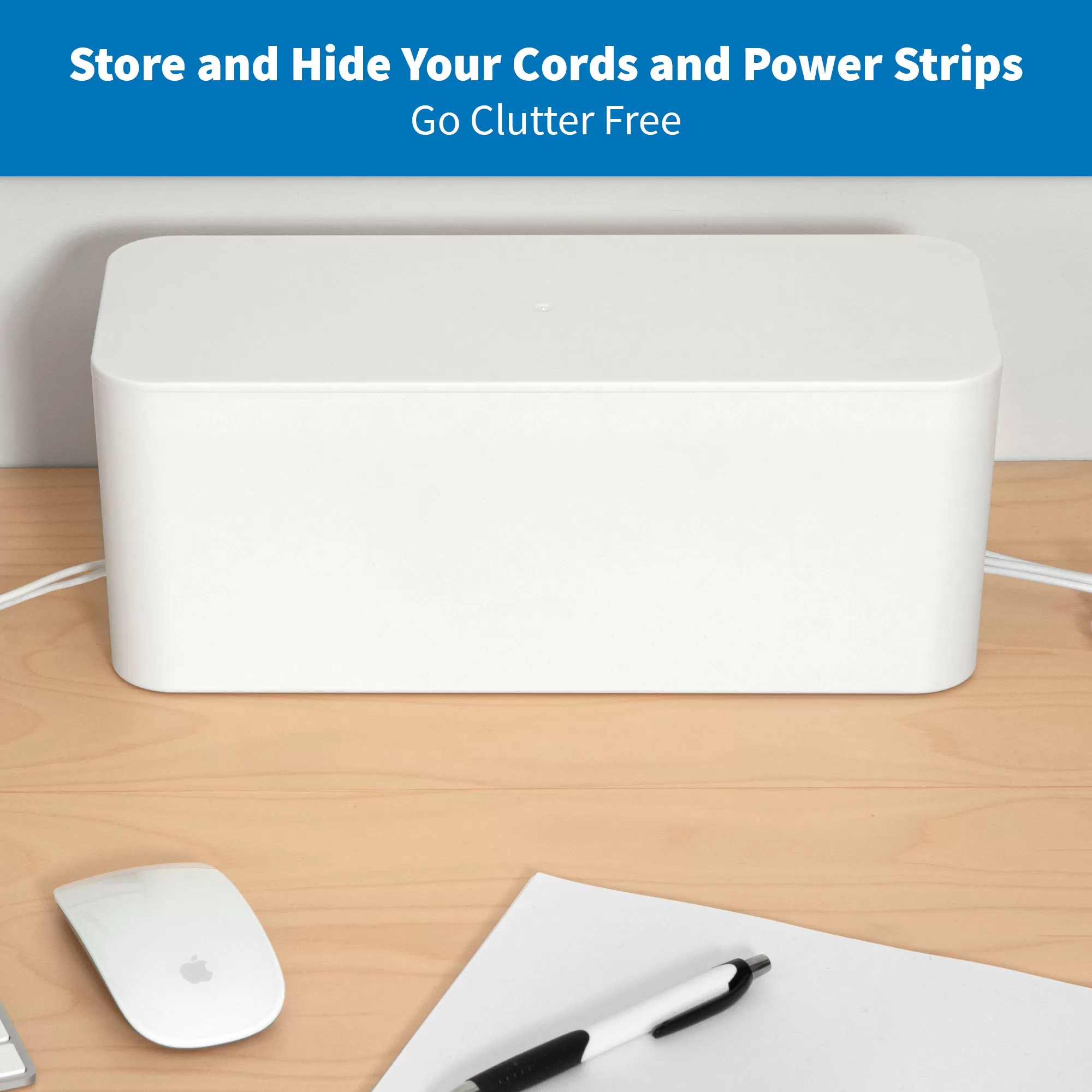 Cable management is an essential part of office maintenance that is often overlooked. When cables run amok on your desk, they cause clutter and distractions. Messy cables can also be a safety hazard and lead to tripping and damage to the equipment.
Fortunately, cable management boxes provide an easy solution to these problems. They are designed to keep the tangle of wires organized and out of sight, creating a more efficient and clutter-free workspace.
In this document titled "Brilliant Ways to Manage All Your Cords with Cable Management Boxes," we offer tips and advice on how best to use cable management boxes to organize cables around your desk while keeping them easily accessible.
With a few simple techniques, you can enjoy a more organized and efficient workspace while minimizing the hazards associated with messy cables.
How To Get the Most Out of Cable Management Boxes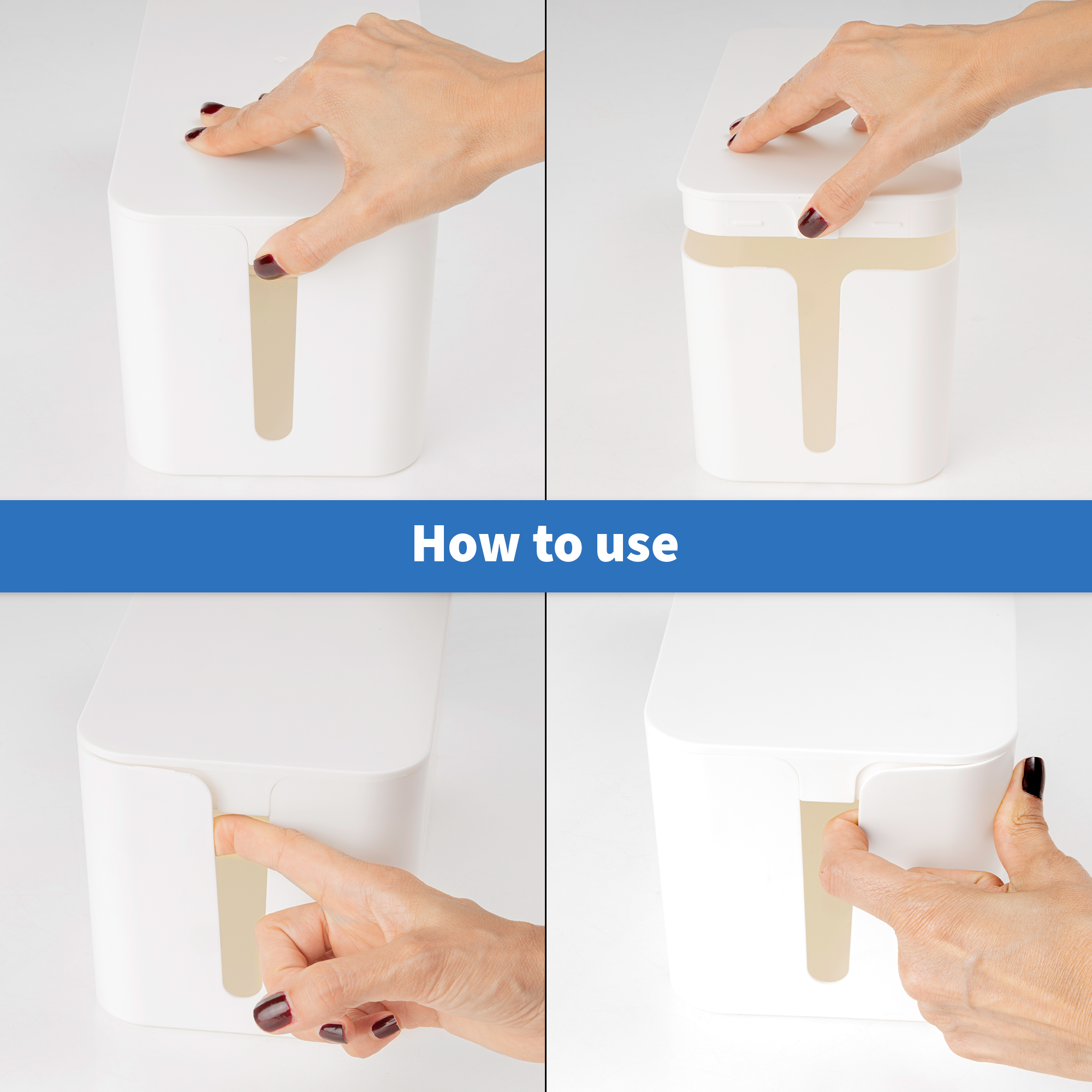 It can be difficult to keep your entertainment center or workplace clutter-free, especially with all the cords and cables that come with modern technology. Utilizing cable management boxes is one remedy that is gaining popularity.
These bins give your entertainment center or workspace a tidy, professional appearance by helping to keep cords organized and out of sight. However, it's critical to use these boxes correctly in order to obtain the maximum benefit possible from them.
We'll give you some pointers in this guide on how to make the most of cable management boxes, from organizing cords to concealing them from view. You may say goodbye to unattractive, tangled cords and hello to a more organized and effective workspace with our advice.
In conclusion, cord management boxes are an innovative solution to the problem of unsightly cords and tangled wires. They not only make your workspace or entertainment area look neater and more organized but also prevent tripping hazards and fire hazards.
By choosing the right cable management box and installing it properly, you can enjoy a clutter-free environment and focus on your work or entertainment without distraction. Whether you opt for a simple and affordable box or a more elaborate and stylish one, cable management is an investment in safety, convenience, and aesthetics.
With the brilliant ways to manage all your cords with cable management boxes that we have presented, you have a wide range of options to choose from and apply. Take charge of your cords and enjoy a more enjoyable and efficient environment.