If you're the type of person who works in an office or spends a lot of time at a desk, you understand how crucial it is to have a clean and organized environment around you.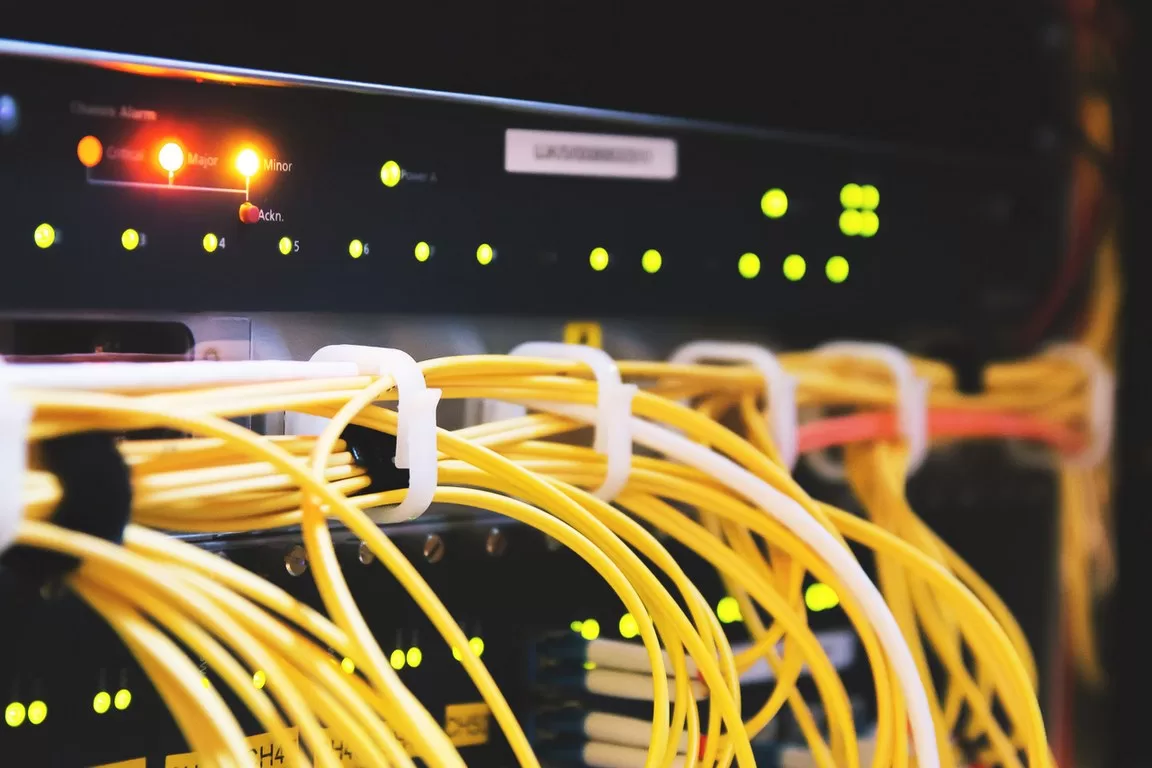 One of those things that frequently goes unnoticed but is essential to maintaining a tidy and effective workspace is cable management. The devices you use every day can be difficult to access and maintain when wires and connections are tangled up into a mess. In other words, cable management can simplify your workday and increase your output.
Why do you Need to Invest in Cable Management?
We depend more and more on electronic gadgets and appliances as our world grows more technologically advanced. The result is a proliferation of cords and cables snaking through our homes and offices, which can lead to cluttered and disorganized workspaces.
Not only is cable mess unsightly, but it can also pose a safety hazard, with tangled wires tripping people and creating fire hazards. This is where cable management comes in – it is the art and science of organizing cables and cords to keep them tidy, accessible, and out of sight.
Investing in cable management not only improves the appearance of your workspace but also enhances safety and productivity. This guide provides valuable cable management tips and tricks to help you organize your cables and cords effectively.
How to Choose the Right Cord Management System for Your Needs
Investing in a cable management system may not seem like a top priority, but it can make a significant difference in the functionality and appearance of your workspace or home. Our daily lives entail a variety of cords and wires, making it difficult to keep them organized and untangled.
When choosing the ideal cord management system for your needs, you need to take a few factors into account.  Firstly, assess the number and types of cords you need to corral. The best cord management system for you will rely on your unique needs because different cord management systems are made to handle various volumes and types of cords.
Secondly, consider the placement of your cords and the aesthetics of your space. You may prefer a discreet system that hides the cords away or one that adds a decorative element. Thirdly, think about the ease of use and accessibility of your cords.  Keep in mind that some systems may require more effort to access cords or may not be as easily adjustable as others. Taking these factors into consideration will help you choose the best cord management system for your specific needs.
What Types of Wire Organizers Are Available
Cables and wires are essential in homes and offices, but they can also be a source of frustration when they become tangled and messy. This is where cable management comes in, which involves organizing and securing cables to keep them neat and tidy. To achieve this, various wire organizers are available on the market.
Cable clips are small plastic or metal holders that can be attached to desks or walls to keep cables in place. Cable ties, on the other hand, are used to bundle cables together to prevent them from tangling and creating a cluttered look. Cable sleeves are cylindrical covers that can be slid over cables, creating a streamlined and neat appearance.
Cable trays are larger organizers that hold cables and wires off the ground, making it easier to identify and access specific cords for maintenance or repair. In short, wire organizers come in different types and sizes, and choosing the right one depends on your needs and preferences.
How to Get Started with Your Cable Management Project
Whether at home or at business, cable management is crucial for a tidy and organized environment. Modern technology involves so many cables and wires that it is simple to become confused by the maze of cords. Investing in cable management not only improves the aesthetics of your workspace but also reduces the risk of tripping hazards and potential damage to cables.
To get started with your cable management project, begin by taking inventory of all the cords and cables you need to organize. Gather cable ties, zip ties, labels, or any other materials you may need.
Determine a designated area to store excess cables and take the time to map out the path each cable will take to connect to its corresponding device. With these basic tips and tricks in mind, you'll be on your way to a more efficient and productive workspace.
Conclusion
In conclusion, investing in BlueKeyWorld cable management is essential for maintaining a safe and organized workspace. Not only does it improve the overall aesthetic of your setup, but it also increases productivity and prevents accidents caused by tripping over cables or overheating.
With the tips and tricks outlined in this document, you can easily implement cable management solutions that work best for your needs and environment. Remember to regularly inspect and adjust your cables for optimal efficiency. Investing in cable management is a small but crucial step toward creating a functional and stress-free workspace.