Mold deposition is a problem that you're likely to find in almost every household in the US.
The major reason for mold infestation is the presence of moisture. Molds not only look horrible, but they also affect us in numerous other ways. Water damage is the number one source through which mold starts to accumulate on a surface.
A small black dot on the wall doesn't even take a month to spread all over the place. People try to get rid of them by using disinfectants and homemade cleaners, but it is impossible to get rid of them yourself.
No matter how clean we keep our houses, mold can still cling to some moisture left in a corner. This leaves homeowners with no option other than to hire someone for mold remediation in Washington, DC.
Maintaining a mold-free house can be a daunting task, especially if you live in humid regions. But there are a few steps through which you can get rid of the mold.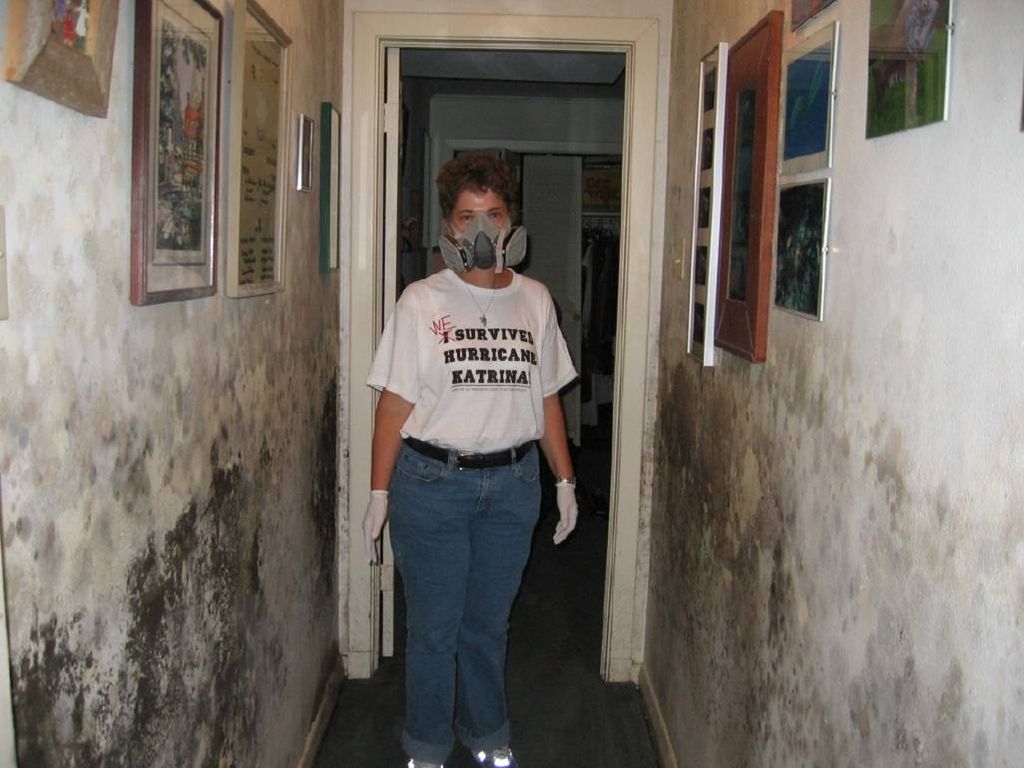 Here are Five Steps to Mold Removal
Search for Mold in Every Corner
Fungus builds up pretty quickly, and it is important to find the major spots of accumulation to stop it. Even if it seems like a simple task to do, going near mold without protective gear can cause health complications such as breathing and skin problems.
It is always advised to take help from a professional to assess the situation. Many fungi are invisible, and only a professional can figure out where they may be hiding in your house.
To completely get rid of mold, it is necessary to detect its presence.
Dehumidify the House
To stop the fungus from spreading, it is necessary to remove every bit of moisture from your house. There are many dehumidifiers available online that work wonders in helping you with that.
You should also change or clean AC filters and make sure there are no wet clothes inside the house. The fungus can only grow in wet conditions, and you can reduce the infestation by keeping the atmosphere dry.
Full-Fledged Removal
No experienced professional will ever advise homeowners to remove the mold by themselves. Molds are filled with fungi and bacteria, which can cause major health issues in humans.
While mild growth can be cleaned up using soap, water, and a brush, removing heavy infestation requires a lot more effort. Highly affected areas are cleaned using chemicals that can cause harm if not used properly.
A specialist knows how to use them to remove mold spores from the root.
---
Read Also:
---
Complete Clean-Up
A mold removal specialist always makes sure to wrap the mold in airtight bags. If not taken care of, mold spores can cling on to a surface in your house and develop again.
To restrain them, it is important to discard the mold bags as soon as possible. Once you have disposed of the mold, make sure to sanitize the house with strong disinfectants.
If you do not have a chemical disinfectant, using a mixture of vinegar, water, and baking soda can be an alternative.
Take Preventive Measures
A fungus can develop even after a thorough clean-up. To prevent the formation of unwanted mold spores in your house again, it is important to take some measures.
With a few easy things like keeping humidity away, drying wet areas, constant air circulation, and cleaning house drainage, you can easily keep the mold spores at bay.
Often, people tend to stop taking care after mold remediation. This can lead to fungus formation again, which can be difficult to eradicate.
Conclusion
Apart from stripping the beauty of our houses, molds leave a bad smell and cause illnesses in humans. The mycotoxins in the fungus can severely affect your lungs and cause serious respiratory problems.
Living in such an environment can decrease the quality of your life and make the walls and surfaces weak. Instead of suffering the ill-effects of mold infestation, we suggest you hire a professional mold remediator to get a cleaner surrounding and healthier life.
Our homes deserve to look tidy and organized. People spend thousands of dollars decorating their interiors, and it can cost you a hefty amount to remove mold and renovate the house again.
So without thinking twice, hire a specialist to remove the mold. Once you have got rid of them, ensure to take preventive steps to avoid mold formation. Prevention is always better than cure.