The insulation industry is a competitive one, and it can be difficult to know who to trust. You need a good installation worth your money.
Hence, you need someone with experience and a proven track record of success.
Inadequate or improper insulation can be a major problem, so you must find someone who is licensed and well-versed in this field.
You need to conduct your research and see recommendations about best local insulation contractors in Illinois or any other state that you are interested in.
There are many things that you should consider when choosing an insulation contractor.
Here are ten general guidelines that will help you make the best decision on which insulation contractors to hire.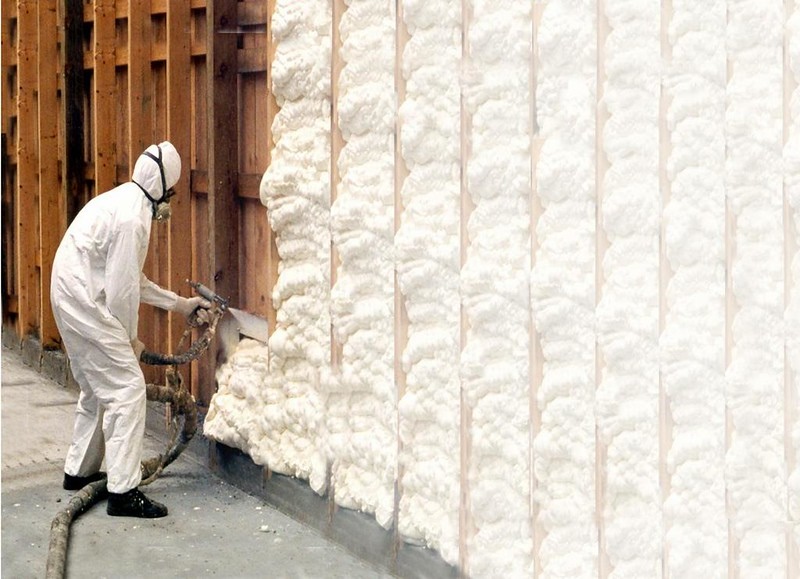 What To Look for When Choosing an Insulation Contractor
License and Insurance
You need to ask for their license and insurance information. Before any work starts on your home, you will need to confirm that this particular contractor or company is licensed by law to provide services in your area.
You can confirm with ICAA (Insulation Contractors Association of America) if they are on the list of certified contractors in your area.
Your local building codes might also have certain requirements when it comes to insulation installation i.e., an inspection of what was done after completion.
Evaluate the Material
It is important to know the type of insulation your home requires, so ask what types are available and which one might be best for you.
It is also advisable to ask for a sample of the material they are going to use.
Insulation thickness will depend on how cold it gets in a given area as well as the quality of materials being used. Ask about these factors if they apply to where you live.
Check References
Ask for references from people that had insulation installed by your contractor. Ask if they have a list of references that you can contact before making your decision.
Make sure those referrals live in a climate similar to yours. For more information, check online reviews from their website.
It is also wise to ask them about any complaints or lawsuits filed against them in the past and how they handled the issue.
---
Read Also:
---
Compare Prices
Get several quotes from different contractors so that you can compare costs and see what options are available to you.
Are their prices competitive with other companies in your area offering similar services or products? It is also vital to find out what type of warranty they offer, how much it covers, and for how long you are covered.
You will need to know more about this before you sign anything.
Insulation Costs
Ask the contractor for a list of what they would do in your home and how much it would cost, including any materials that might be needed or extra construction costs if necessary.
You should also ask about what will happen with furniture on carpeting around windows where new insulation is being added.
This area will need extra attention to keep the carpet and furniture from becoming too dusty or damaged.
Necessary Experience
Ask for a clear explanation of all insulation installation procedures. You may need to know how long they have been in business, how many successful jobs they have completed, and if they have any before and after photos to show you projects done in homes like yours.
Waste Disposal
You will need to ask how they will clean up after installation is completed, what they will do with the old insulation, their plan for the disposal of waste materials, and what responsibility you have in that process.
Warranty Offered
You will want to ask about any warranties offered, the period it will cover, what is covered by that warranty, as well as how often they inspect your home after the installation has been completed.
Check their Availability
You will also want to ask about any necessary permits or approvals, the size of the crew they recommend for a typical installation job like yours, how soon you can schedule an installation date with them.
When will the Insulation Start Working?
A well-experienced contractor should be able to estimate when the project would be complete.
They should also be able to project how long it will take for results to become noticeable on the energy bills and how long until desired results are reflected from installing insulation.