Looking for reasons why you should install an inground pool and spa in your backyard? There is no falling short of reasons for that.
Although this could be a huge investment once you start using it, you will surely be proud of your decision.
Along with the fun and excitement that comes with the pool and spa, there are multiple benefits.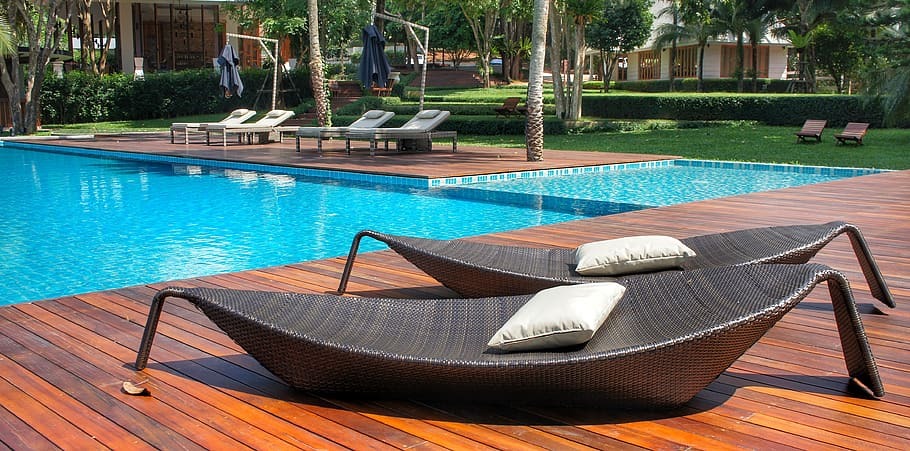 Relaxation
Needless to say, the primary perk of installing a spa and pool within your home is the easy access to relaxation that you get.
Spending a little time alone in your pool after a long day at work will relax your muscles and free you of a lot of your stress.
You can also have a spa area that allows you to rest a little after your swim and relax in the spa's warm water.
I like to do my routine exercise in a swim spa to combine cardio and resistance training. This swim and spa space can also be used to spend a little leisure time with your friends and family.
Facilitates Physical Activities
An inbound swimming pool and spa are also your easy access to physical activities. Swimming is an excellent physical activity that works up all the muscles of your body. Swimming involves the movement of your full body system.
You can also use the swim spa to do cardio, weighted workouts, aerobics, and yoga. Exercising and staying fit could never be easier.
And once you are with your fun-filled workout session, you can move towards your spa and relax.
---
Read Also:
---
Increases your Property Value
Having a pool and spa within your home adds a lot to the total property value of your home.
Under ideal conditions, you are likely to earn back all the money you have spent on installing the pool and spa once you sell your property.
If you already have an inground pool and you're looking to upgrade, it with better amenities. Look for inground pool renovations services on the internet; you will get tons of options.
Ensure that you contact a reputed company with excellent reviews and successful history to install the pool and spa in your home. A perfect design with perfect installation is very likely to increase the value of your property.
Your Quick Access to Entertainment
A normal person is very likely to look for some kind of entertainment at the end of a hectic day.
With a pool and spa installed right in the backyard of your home, you have the easiest access to entertainment.
A pool can be your one way to a number of activities for your entertainment. And with an adjoining spa, the possibilities increase.
And who is not familiar with pool parties? So, your option for entertainment with the pool and spa in your backyard are endless.
Conclusion
If you are getting a swimming pool and spa installed in your backyard, make sure you get it done right. This could be one investment that you are not going to regret.
Contact professionals, and for the best experience, you could also get it customized according to your needs.
Make sure you make the most of the pool and the spa and try to enjoy this exciting facility with your friends and family.