You've been inspired to start your own business and you want to create a spa, and guess what? Now is an excellent moment to do it and the unusual times of last year contributed to an upsurge in stress and anxiety symptoms in a large number of people.
Indeed, two-thirds of adults report experiencing greater stress as a result of the epidemic. This has increased their awareness of their bodily and emotional health to a new level, and one of the most important decisions that you are going to make is getting the right spa equipment like a facial bed.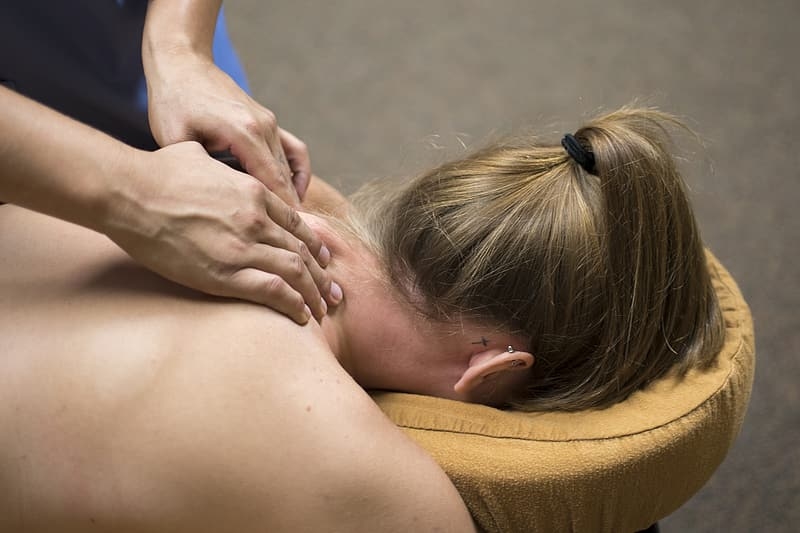 Basic Steps to Follow When Starting Your Own Spa Business
1. Recognize Your Market
Prior to settling on a name and recruiting practitioners, it's critical to have a firm grasp of the market environment.
A firm grasp of your target consumers, rivals, and industry trends will enable you to determine what works as well as what does not. This will give you an idea of what it's like to operate a spa business. Here's how you can begin. –
To begin your journey toward opening your own spa, you must conduct thorough market research.
An excellent approach would be to interact on social media sites such as Facebook and Instagram and have an understanding of what is popular, what people are searching for, and what various spas have to offer.
However, there is more; you can also visit your local rivals, examine their setup, getting an appointment with them, and gain an understanding of how they conduct business. It could not be easier.
Recognize your Intended Customers
The majority of people agree on one thing: spas are regarded as women-centric businesses, which means that the majority of spas are designed to target female clientele.
The primary difficulty with that is that, in today's world, males account for over half of spa visits yet are often disregarded, creating a completely untapped market. Numerous spas, on the other hand, are now attempting to seize this chance.
Whenever you go out and you start your spa business, you should have a firm grasp on your target clientele, the individuals on whom you wish to focus, in order to develop a strategy that is tailored to their likes and preferences.
Men, pregnant women, children, and adolescents are all popular demographic targets. If you intend to operate a mobile spa, you may cater to bachelorette or birthday parties.
Once you've completed it, you'll have a good notion of what you'll need to give. Begin small and gradually increase your target clientele.
Determine your Area of Expertise
A niche market is a subset of a larger market in which firms may distinguish themselves from their competitors. Business founders typically identify an underserved or unmet demand in their sector.
Begin by selecting your target audience, discovering an underserved market, conducting consumer research, and marketing your business to that demographic.
Consider the following: if you intend to serve just males, male clients may become your specialization, and you can offer groom and waxing services.
Additionally, you may provide seasonal services; for instance, during the summer, your products can be more refreshing and centered on protection from the sun or tanning removal.
It all comes down to this: establish yourself as a spa market specialist, at the very least on a local level. A thorough grasp of the market will enable you to gain a jump start on operating a successful spa business.
---

Read Also:
---
2. Establishing Your Objectives
Setting objectives is the first step toward success. Goals offer you direction, a reason to act. Once you've gained a thorough understanding of the market, you'll have a good notion of what you really want to accomplish.
To begin, create a sheet with reasonable short and long-term goals and rank them according to necessity.
By assigning deadlines to accomplish these goals, you will naturally establish a hierarchy of priorities in your mind, increasing your performance and ensuring that your spa is the finest in the neighborhood.
3. Locating the Optimal Location
Would you like to learn a secret? The primary component of a successful spa's formula is its location. Yes, you heard correctly.
Renting a suitable location for your spa is critical to the success of your business, and it is critical that you conduct extensive research before settling on one.
Determine a place that is convincing to the client you are targeting. For instance, if you intend to provide outdoor treatments, locating your spa in a somewhat more isolated area will be advantageous.
One legal consideration to make before settling on a place is 'zoning.' Certain jurisdictions prohibit the establishment of a business in a residential neighborhood, while others permit it. While traveling to your destination, conduct research to determine the applicable rules.
Your location and topic must be completely compatible with your intended audience. A vibrant yet tranquil spa environment will enhance the way you provide experiences to your guests.
For instance, ladies value feminine décor, so a pink wall adorned with colorful flowers may be the way to go. It's easy to miss important details, which is why discussing your plans with an interior decorator may be quite beneficial.
4. Calculating the Initial Investment Costs
Thus far, we've addressed a variety of topics directly linked to running a spa company in order to assist you in visualizing your goal. Now, let's get down to business.
One of the first things you should ask yourself before opening a spa is, "How much would it cost to run a spa?" As with every other business, the initial expenditure required to start a spa varies significantly based on a variety of factors.
This is only the tip of the iceberg; there are a plethora of other expenditures that are unpredictable at first.
We understand that this is difficult at this point, but attempt to plan for the majority of the expenditures that you may spend. Believe us when we say you you will be pleased you did.
Estimating the initial investment accurately is critical, but there is a caveat: underestimating this figure can result in overestimating earnings, which is detrimental to a firm, especially in its early stages.