In the realm of modern architecture and interior design, glass garden rooms have emerged as captivating spaces that seamlessly blend the beauty of nature with the comfort of indoor living.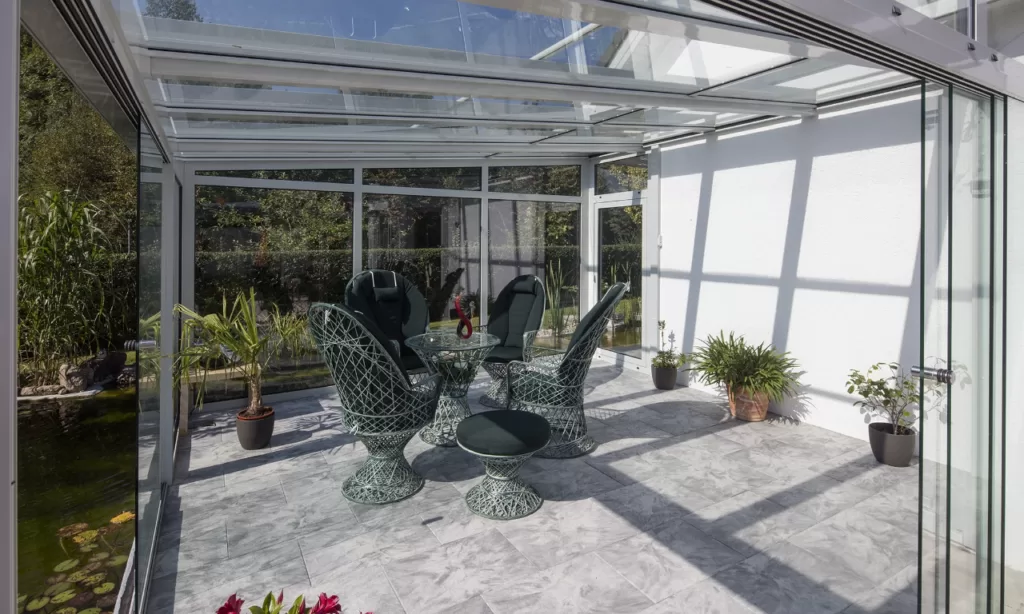 These unique structures are a testament to the art of bringing the outdoors in, allowing homeowners to experience the serenity of their garden or backyard while sheltered from the elements.
Embracing Natural Light and Views
Glass garden rooms are designed to maximize natural light and offer uninterrupted views of the surrounding landscape.
The expansive glass walls and roof panels flood the interior with sunlight, creating an ambiance that feels open, inviting, and connected to the outdoors. Whether it's a sunny morning or a starry night, these rooms provide an immersive experience of the changing natural light.
Year-Round Enjoyment
One of the most remarkable features of glass garden rooms is their versatility. These spaces are not limited to fair-weather use. With proper insulation and climate control systems, they can be enjoyed year-round.
Whether it's a cozy winter retreat with views of a snow-covered garden or a breezy summer sanctuary, these rooms adapt to the seasons.
---
Read Also:
---
A Seamless Extension of Living Space
Glass garden rooms extend your living space, providing a multifunctional area for various activities. They can serve as an elegant dining room, a tranquil reading nook, a home office with garden views, or a relaxing lounge for gatherings with friends and family. Their adaptability makes them a valuable addition to any home.
Architectural Elegance and Customization
Architecturally, glass garden rooms are a statement of elegance. Their sleek and modern design complements a wide range of architectural styles, from contemporary to traditional.
Moreover, these rooms are highly customizable. Homeowners can choose from various materials, finishes, and layouts to create a space that aligns with their unique preferences and needs.
Connection to Nature and Well-Being
Bringing the outdoors in has profound psychological and well-being benefits. Glass garden rooms offer a sense of tranquility and relaxation, reducing stress and promoting mental health.
They also provide an opportunity to cultivate plants and create indoor gardens, further enhancing the connection to nature.
Conclusion
Glass garden rooms are not just architectural marvels; they are a testament to the art of blending nature and design seamlessly.
With their abundant natural light, year-round usability, and customization options, they elevate the living experience and connect homeowners to the beauty of their outdoor spaces.
If you're seeking a way to enhance your home and embrace the outdoors, consider the elegance and versatility of glass garden rooms. They are a true celebration of the art of bringing the outdoors in.