Regardless of whether you are a newbie or seasoned pro, there's always room for improvement: upgrading your skills, learning new techniques, and taking advantage of some original solutions able to make sewing even more fun.
Here you have it: a treasure trove of amazing tips you're going to love simply because they can turn your every DIY project into a real masterpiece!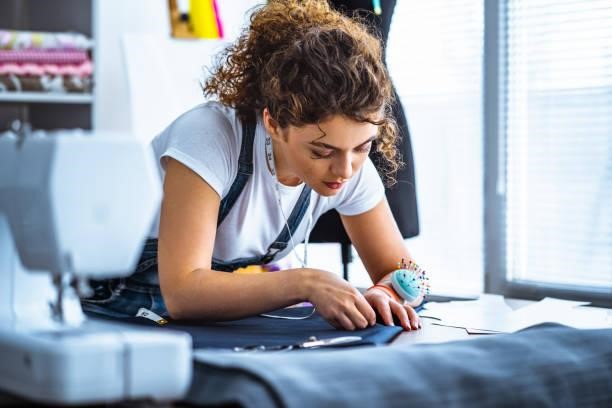 Make Sure You Have All Sewing Essentials
While some tools are more like a luxury, there are absolute sewing essentials you can't go without.
Do not forget to compile your must-have list and check every box, of course, if you want to work in the most efficient and hassle-free way.
Despite what you may think, threads and needles are far from being the full package, therefore make sure to add seam rippers, three pairs of quality scissors (for fabric, embroidery, plus pinking), a tape measure, a rotary cutter, quilters ruler (quilting is a huge trend right now), washable markers (old good chalk is great too), seam gauge, and a thimble.
It's also a great idea to buy a magnetic pin holder and a special cutting mat to protect your tables or other surfaces you work on from damage.
Always Start Small with Quilting
A great piece of advice not only for absolute beginners but also for longtime sewers who decide to try their hand at some new technique.
Always start small, choose a simple project that is easy to complete, or, otherwise, you can end up frustrated and disappointed.
For instance, if you are dreaming of crafting a beautiful ornate quilt, opt for a simple pattern that uses rectangles and squares instead of more complicated shapes.
In her comprehensive guide for newly-minted quilters published at QuiltersReview.com, Shannon Reed explains that even though triangles look more appealing and do not leave the impression of something too complex, they are not for beginners because of stretchy edges they bring together with an eye-catching look.
She also recommends using pre-cut quilt kits, calling them best friends of rookies.
---
Read Also:
---
Good Light Is Key
You may enjoy the romantic feeling of dim light but it's hardly a suitable option for sewing. Of course, daylight is the best, therefore ensure your workspace is located near the window.
In the evenings or when the weather is far from being nice and sunny, you will need quality artificial lighting that imitates natural light.
Daylight bulbs in your table lamp can work miracles, literally.
Do Not Buy Cheap Stuff
Whatever your budget, stick with this rule – do not buy cheap stuff because, in the end, every cheap needle or thread can cost you dearly.
Always try to get the best you can afford within your budget, believe it or not, you'll see the difference.
In addition to that, cheap needles for sewing machines are known not only for having poor finish but also incredibly sharp edges that gladly break-even high-quality thread, making sewing a nightmare.
Seasoned sewers also recommend changing the machine needle every time you begin a new project.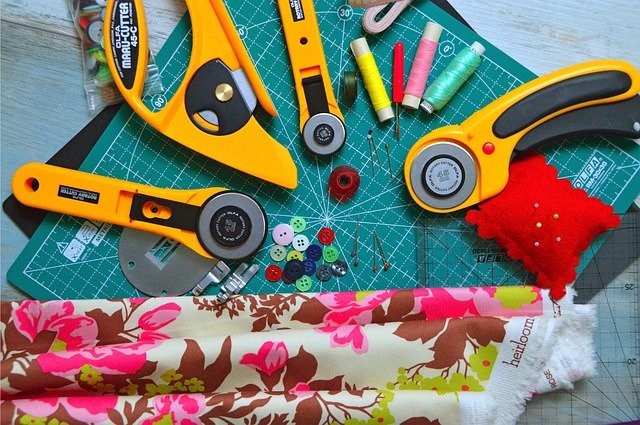 Use A Rubber Band as A Temporary Marker for Seam Allowance
If you need to mark a wider seam allowance than it's provided by the settings of your sewing machine, use an ordinary rubber band as a temporary marker.
Simply wrap a rubber band around the base of the machine and follow your new colorful line. No worries, it will stay in place guaranteeing a perfect seam.
Use Hairspray to Make Threading A Needle A Piece of Cake
We all know, such a simple at the first glance thing as threading a needle can be truly intimidating and take ages.
To make life easier, simply use your hairspray on the very tip of the thread (don't overdo) and you'll see the difference instantly.
Keep Your Scissors Sharp
Sharp scissors are essential for the comfort of work and top-notch results, hence take this seriously.
Always keep them clean and dry, never wipe them with a wet cloth to avoid the build-up of rust.
It goes without saying that you shouldn't use fabric scissors to cut anything, which is not fabric, so if you need to cut paper, take your paper scissors, not the fabric ones.
Regularly Clean Your Iron
As an avid sewer, you always use your iron a lot. It's not that rare your iron gets sticky because you forget to adjust the temperature or accidentally iron the wrong side of the interfacing.
If you don't have a special crayon to clean the surface, use white vinegar and an old toothbrush to get rid of dirt and sticky stuff.
Use Extra Fine Pins
Pins may seem like an unimportant thing but in reality, those tiny tools are way past important, especially if you work with a sensitive fabric.
Give preferences to extra-fine pins that do not distort the fabric as much as thicker versions.
Another piece of advice never sews over pins because it will result in a wonky line nobody really can be proud of.
Sewing Multiple Layers
Sewing multiple layers can be tricky for those who don't have enough experience but replacing usual pins with small-sized bulldog clips will help you protect both the fabric and your fingers.
Press Seams for A Perfect Look
Do not forget to tightly press seams while you are crafting your next DIY masterpiece. It will make them lie flat providing for a really awe-inspiring look of the final product.
Do Not Skimp on Bobbins
Make sure to purchase tons of spare bobbins for your sewing machine (luckily, it won't cost you a fortune) simply because winding two at a time can save you all the hassle of stopping with sewing in order to toss in another bobbin.
Making Curves on Delicate Fabrics
Chiffon and other delicate fabrics are not that easy to work with, especially if you are a novice.
If you need to sew curves, you can make things easier by cutting a piece of tissue paper to fit your shape and pin it underneath the fabric.
As soon as you are done with sewing, simply tear the paper away and enjoy the perfect pattern with clear-cut edges.
Sewing is one of the most popular hobbies out there and for a good reason. Can you think of something better than crafting a beautiful item with your own hands?
Use these amazing tips to make your DIY projects even more fun!