Laundry is a mainstay and perpetual household chores that require cleaning and organizing.
Regardless of whether we do this on a daily or weekly basis, sometimes things don't go as planned.
These laundry tips and expert guides will help you achieve the best results possible with every load of laundry you do.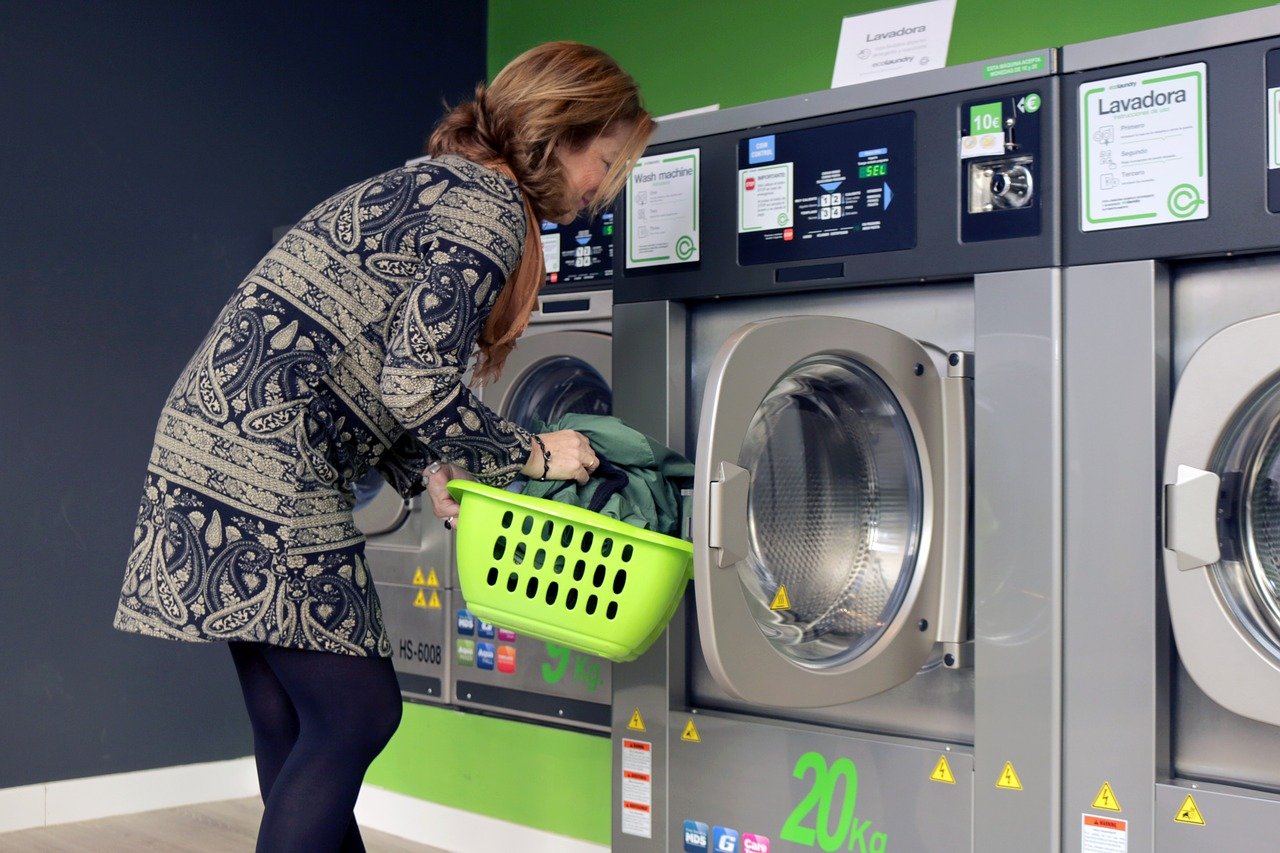 How to Properly Do Laundry
Although laundry can be time-consuming, there are some proven, innovative, and trusted techniques to ensure your clothes are clean, looking great, and easy to fold.
Consider some of the following key factors when thinking about your preparation, or check Smartywash.com for help.
Besides that, you may want to check each garment's laundry label carefully to ensure you'll never make a mistake with treating it.
While washing machines do most of the work, some clothing articles require attention like linen and silk, whereas thicker cotton can withstand a beating.
With devices and detergents, it takes most of the guesswork and mysteries out of the process.
However, identify which clothes can be washed on their own before you start, saving money, effort, time, and energy.
Remove buckles or pins
Close snaps or hooks
Secure velcro to avoid abrasions and snags
Zip zippers
Don't button the buttons
Empty pockets or turn pockets inside out
Unroll cuffs
Unfurl socks and place them in a mesh bag or pillowcase
Turn delicate clothing like cotton t-shirts and sweaters inside-out to avoid pilling
Tie strings and sashes to prevent tangling
Place delicate articles of clothing like fine knitwear and lingerie on zip mesh bags
---
Read Also:
---
Best Hacks on How to Wash and Fold Your Laundry Like A Pro
If you fail to do laundry properly, it can cause gruesome mistakes and result in frustrated you.
Bleeding colors can ruin your favorite top, so follow these tips to avoid this kind of frustrating accidents:
➢   Select Proper Water Temperature
For a practical laundry, the ideal water temperature is crucial. Coldwater is the perfect temperature for delicate fabrics, dark colors that tend to bleed, and materials prone to shrinking. Use cold water to eliminate utility costs.
Warm water is typically used on clothes made from synthetic fabrics or moderately soiled fabrics.
On the other hand, hot water for clothing made from cotton whites, bedding, or heavily stained garments for work or contaminated with grease or oil is recommended.
➢   Select the Perfect Detergent
The perfect detergent usually depends on various factors, including how we use it, whether we use liquid detergents, powder detergents, packs, tablets, or single-dose pods.
Powder detergents are more affordable, liquid detergents are ideal for pre-treatment, while single-dose detergents are convenient.
➢   Less Detergent Is More
If possible, use half the detergent amount that is recommended and check if you're happy with the results.
This will allow you to save more without affecting the quality of your clothes.
➢   Treat Stains Quickly
It's best to treat stains right away to remove them faster. Once the clothes are stained, soak them in cold water, use stain remover, or wash them as soon as possible.
Stains that remain can be removed with ideal stain remover or by treating them again and rewash them.
They are more likely to be removed successfully if the clothing has been cleaned before.
➢   Take Note of Bleeding Colors
To prevent colors from bleeding with unsuspected garments, sort clothes properly.
While it can be hard to identify which fabric bleeds, use a wet cotton swab, rub in and out on the seam or corner of a garment and check if dye transfers on the cotton swab.
If the fabric is bleeding, best to wash separately and hand wash it.
➢   Avoid Stretching and Shrinking
Several reasons why fabrics stretch or shrink are with the weave type, fiber content, or wrong washing instructions.
To prevent this, use cold water on your washer settings, prevent excessive agitation, and use a hot fabric dryer.
➢   Reduce Color Fading
Frequent washing can cause fabrics to fade, making them look worn out. To prevent this, turn dark colors inside out prior to washing to avoid abrasion or wear.
Learn how to retain black clothes as it is.
➢   Keep Your Whites Bright
White fabrics will eventually turn yellowish or grayish. Water temperature, overload washer, pilling whites with dirty fabrics are some of the reasons why dirt resettles on mildly soiled garments.
This can cause your clothes to be dull.
Several hacks include washing whites with lemon slices in hot water with a solution and boiling them.
Soak you white for about an hour and wash normally.
You can white vinegar or 1/2 cup borax that's mixed with 1-gallon water while washing. Sunlight can be significant natural bleaching to boost brightness.
➢   Pay Attention to Delicate Garments
Lingerie, undergarments, and bras must be washed delicately. To retain shape and ensure it lasts longer, hand washing is highly recommended using cold water.
If you need to wash them in machines, place them on a lingerie mesh bag and use a delicate cycle.
➢   Learn Baby Laundry
Baby clothes need delicate attention when washing. Regular detergents can often irritate the baby's sensitive skin that's why it's essential to use mild soap intended for babies.
Most baby detergents have less alkaline compared to traditional ones.
For baby clothes, avoid using fabric softeners. Pre-soak any stains from the baby's clothes using cold water to prevent spots on the fabric.
Fold, Hang, And Store to Prevent Wrinkles
To reduce or eliminate wrinkles:
Use a dryer sheet or fabric softener to reduce or eliminate wrinkles.
Choose a low dryer temperature.
Once the laundry is finished, remove your clothes as soon as possible, fold them, and hand them immediately.
Conclusion
With plenty of tips and techniques on doing your laundry effectively, you'll never have to worry about your next laundry load.
Sometimes, the most effective way to retain your clothes' quality is to know several hacks while you check washing instructions before tossing them all on the washer.