Every now and then, there happens to be a certain problem with our household items. Be it due to a high frequency of use or misuse, or just an accident – it happens to all of us.
Now, what about the solutions to such scenarios? Well, while your first instinct may be to call for help, there is a way around it.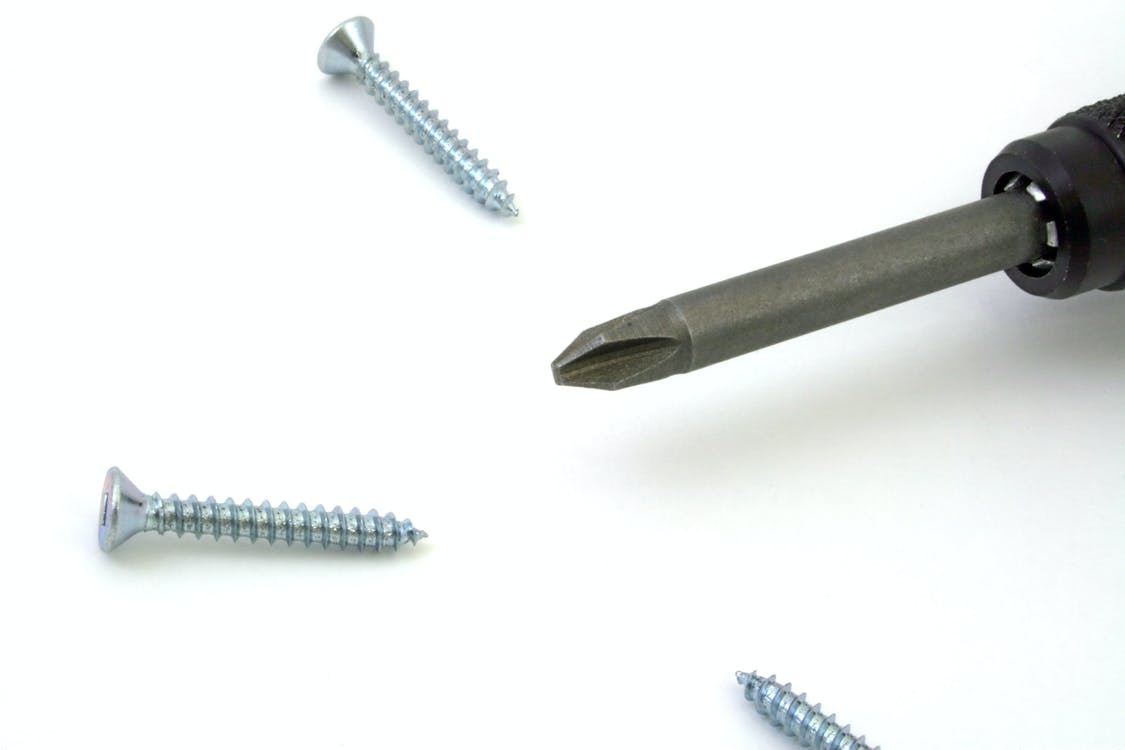 The probability is high that you don't really know how easy some of these fixes can be. Well, if that is the case, it's a good thing that you decided to click on this article.
Here, we'll be talking about the ways in which you can fix your household items. Even though not everyone is invested in learning how to fix stuff, everyone can at least try.
Who knows – you might learn something new and save some money in the process as well!
Having all of that in mind, let's talk about the 7 best ways out there in which you can fix common problems regarding household items.
1. Draining Problems with Your Washing Machine
One of the most common problems that people experience regarding washing machines is connected to draining.
There are plenty of reasons why this happens, but in most cases – something got stuck in the hose.
In some cases, an object might even be stuck into the pump itself. If any of these two scenarios happen, the probability is high that you'll experience problems with draining.
Additional signs that confirm that you're dealing with this problem include weird noises like grinding or squealing.
Sometimes, you might even be able to smell burning rubber. So, how do you fix this?
The first thing that you should do is to remove the hose that connects the pump with, most commonly, the tub.
Make sure that you drain the water properly first. After you did that, check the hose for any stray objects.
If you're wondering where your socks get missing, this house is the place to look at. If there's anything in the hose, remove it.
Now, if there isn't anything in the hose, it's time to check the pump. What you want to do first is to shake it – any unusual sounds will be quite self-explanatory.
You will easily be able to detect if something is indeed stuck in there. You also want to check whether the pump shaft can spin freely.
If you stumble upon any damage, looking for new washing machine parts should be your next step.
The things that you should focus on the most are the belts, as they tend to get burnt or melted when problems like these occur.
2. Electric Ovens – Heating Issues
Electric ovens, like all other electronics, are susceptible to damage over time. This can, sooner or later, result in slower or no heating at all.
In some cases, you might even encounter some critical failures. First, you want to check if your circuit breaker isn't switched off and is causing the heating element to not work properly.
If there is some heating and the light is glowing, try testing the receptacle with a voltage tester.
If the reader is showing 200 or fewer volts, it would be best if you were to consult with an electrician.
If there is no problem with circuits, the next step is to check if the wiring to the heating element is in working condition.
This is done by unscrewing the heating element and searching for damaged wires (burned, broken, or cut).
The problem could also be the terminal connection, if so, replace it by buying a special "high-temperature" terminal
---
Read Also:
---
3. Problems with Squeaky Doors?
All that you need to do to solve a squeaky door is to lubricate the metal parts. Instead of using WD-40, a commonly used product – we suggest that you use silicone spray.
Compared to the mentioned product, it is virtually odorless. Additionally, it works better and is a more long-term solution.
4. The Best Way to Unclog the Drain
There are plenty of ways in which a drain can be unclogged. Even though they work, the ones based on one-use products aren't the most efficient way to unclog the drain.
In fact, the best way to go is to purchase a drain cleaning tool that can be reused. The product that comes to mind is a Cobra Zip-it tool.
Not only is it cheap, but it is easy to use and yet really effective. All you need to do is to insert it into the drain.
Twist it, and pull it out. So, skip the nasty chemical, and use this hefty tool instead.
5. Here's How to Fix A Drippy Faucet
There are quite a few reasons why your faucet might be dripping. In some cases, the problems are more delicate.
If you're lucky, the reason for dripping lies in the fact that your washer or an O-ring is worn off.
The good thing is that this is the most common issue with faucets. To fix this issue, start with turning the water off.
After that, you want to disassemble the handle, which will allow you to replace the parts. All you need is a simple toolbox, a new O-ring/washer, and you'll be done in no time.
6. Constantly Running Toilet Can Be Easily Fixed
Running toilets isn't only frustrating, but they can also crank up your water bills. As you can imagine, if it's on this list, there's an easy fix.
Some bathroom repairs may be more complicated, but this one really isn't.
In most cases, the problem lies in a rubber flapper. If it's malfunctioning, it will ensure that there is a constant flow from the tank to the bowl.
The easiest way for you to test whether the problem lies in a flapper is to use some food coloring.
Put a couple of drops into the tank, and if there's a problem with the flapper, you will see the food color flowing into the bowl.
If that's the case, all you need is to purchase a new flapper and you're good to go.
7. Unsticking A Window
Stuck windows can be quite frustrating, to say the least. No matter the level of difficulty to open your window, you don't need to be subject to it.
In fact, there is quite a simple fix to unsticking a window. The only tools you need are a putty knife and a hammer.
In case your window is as stuck as they get, you might need a small pry bar.
First, you want to grab your putty knife. Start by gently tapping your knife with a hammer all the way around.
In case it's still stuck, you can use a small pry bar or a similar object. You'll want to use it at the bottom, as this is the easiest way to break it loose.
The important thing to have in mind is that it's best that you use a small piece of wood or anything that is hard between the pry bar and the window.
This will help you to prevent damaging the paint.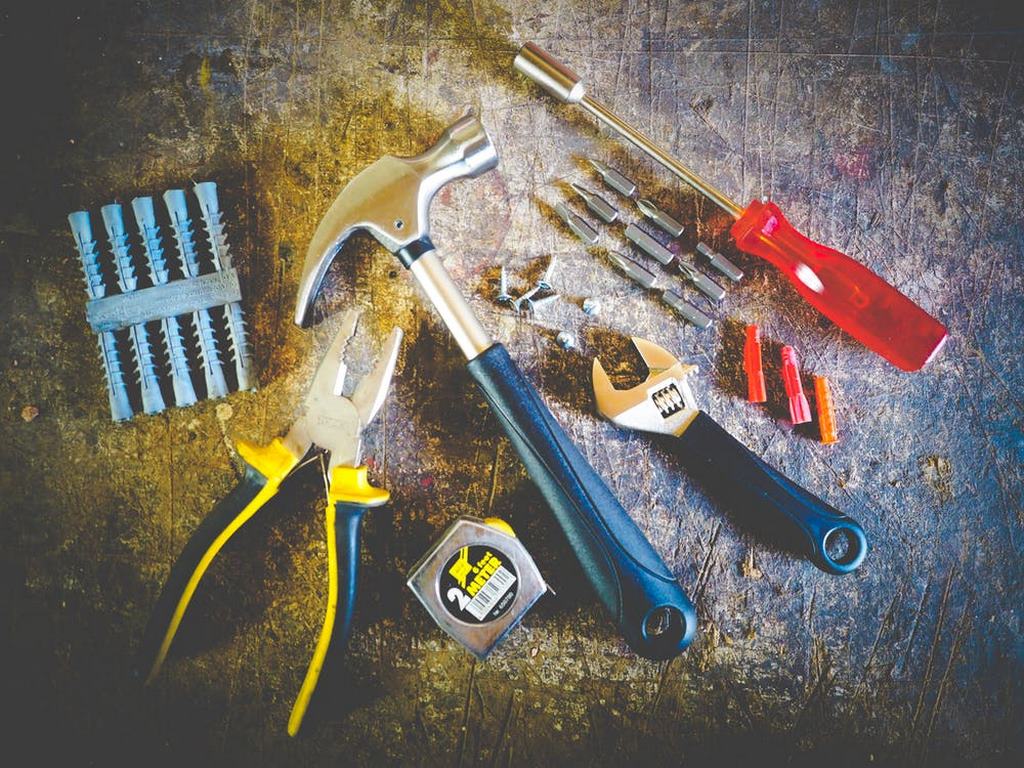 The key takeaway here is that repairs, especially for the common issues, don't need to be all that complicated.
In fact, the probability is high that you already have all you need to execute such a fix. Now that you know how to do so, all that's left is to grab your toolkit and go!
Good luck with your repairs, and enjoy your newly fixed household items.