Creating a luxurious retreat at home is a desire shared by many homeowners. It offers a sanctuary where one can escape the daily hustle and immerse oneself in comfort and indulgence.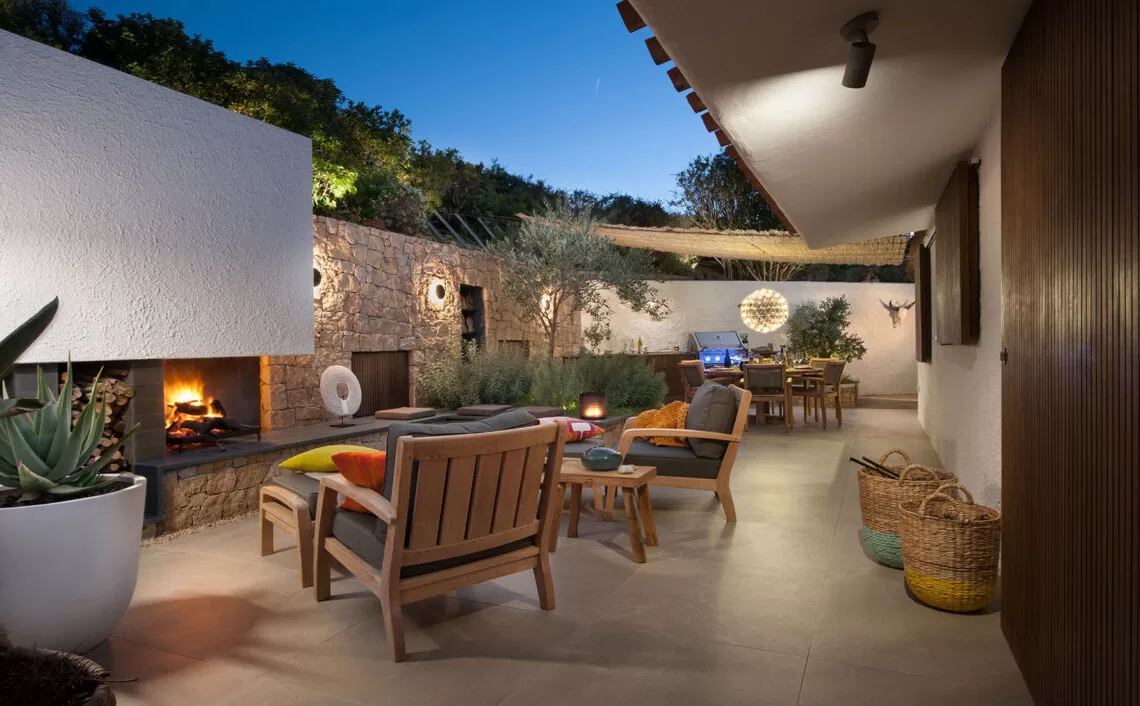 But did you know that adding certain elements not only elevates the luxurious vibe but also increases the value of your home? According to a report by the National Association of Realtors, adding and upgrading certain features can significantly enhance a property's appeal and resale value.
Hence, this article discusses various additions that can transform your home into a lavish haven. So, let's delve into the world of luxury and discover how you can create a haven of luxury within your own home.
Building a Tranquil Outdoor Retreat
One of the critical elements of creating a luxurious retreat at home is designing a tranquil outdoor space. To achieve this, consider incorporating a pond in your backyard. A pond adds serenity and can be enhanced by creating the surroundings with beautiful landscaping and seating areas.
Introducing different fish species adds an elegant touch and creates a lively atmosphere; click here to learn more about the kinds of fish to count. Moreover, if you have a pool, it can be transformed into a luxurious oasis by adding aquatic life, such as colorful fish and vibrant corals.
This not only elevates the elegant vibe but also creates a visually stunning and captivating outdoor retreat that will leave you feeling relaxed and rejuvenated.
---
Read Also:
---
Creating a Spa-Inspired Bathroom
Transforming your bathroom into a spa-inspired haven is a surefire way to add a touch of luxury to your home. Start by installing a luxurious bathtub or a spacious walk-in shower with rainfall or massaging shower heads.
Choose high-end fixtures and finishes that exude elegance and sophistication. Enhance the ambiance with soothing elements such as scented candles, essential oils, and soft lighting. Plush towels, bathrobes, and a cozy seating area contribute to indulgence. Consider incorporating innovative technology for conveniences, such as temperature control and music systems.
Incorporating Wellness Features
Designating a space for a home gym with state-of-the-art equipment allows for convenient workouts and promotes an active lifestyle. Creating a dedicated meditation or yoga room offers a serene environment for relaxation and mindfulness practices.
Designing a sauna or steam room provides rejuvenation and detoxification benefits. Adding a dedicated spa or massage room allows for ultimate indulgence and self-care. Incorporating innovative home technology can enhance the wellness experience with features like aromatherapy and integrated sound systems.
Designing a Serene Living Room
Creating a serene living room is essential for relaxation and tranquility. Choose comfortable and stylish furniture that invites you to unwind. Incorporate soft textures and luxurious fabrics, like plush pillows and cozy throws.
Introduce elements that promote calmness, such as a cozy fireplace or a state-of-the-art entertainment system. Connect with nature by adding indoor plants and large windows for natural light. In simple words, design a space that evokes serenity, where you can escape the chaos of everyday life and find solace in peaceful surroundings.
Final Words
Embrace the art of luxurious living by curating your haven of luxury at home. These additions elevate comfort and style from a serene bedroom to a spa-inspired bathroom and a tranquil outdoor retreat.
Unlock the potential of your space and create a luxurious retreat that rejuvenates your senses and enhances your lifestyle. Indulge in the lap of luxury right within the walls of your own home.