Your bedroom should be your sanctuary – a place where you can relax after a stressful day. A cozy bedroom can help promote better sleep, relaxation, and a sense of calm.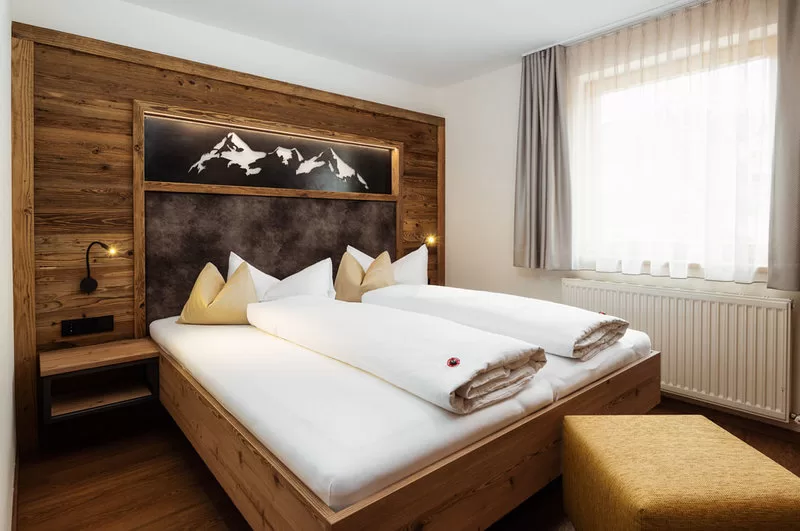 However, creating a cozy retreat can be challenging, especially if you're not sure where to start. Also, transforming your bedroom into a cozy retreat doesn't have to be expensive. Even by making small changes and investing in the right elements, you can achieve the desired look of your bedroom without draining up all your savings.
Not sure about where to start? Well, don't worry! In this article, we'll provide you with six tips to transform your bedroom into a cozy retreat. So, let's get into it:
1. Choose a Warm and Inviting Color Palette
Choosing a warm and inviting color palette is an essential part of making your bedroom cozy. The colors you choose can set the tone for your room and create a warm and inviting atmosphere.
As per the latest home decor trends, the demand for neutral and warm tones is on the rise. Neutral tones, such as beige, gray, or cream, can create a calming and serene environment, while bold and bright colors, such as red or orange, can create a more energetic and lively atmosphere.
2. Upgrade Your Bedding
Your bed is the focal point of your bedroom, and upgrading your bedding can make a significant impact in creating a cozy and inviting space. Invest in high-quality sheets, blankets, and comforters made of natural fabrics like cotton or linen. Soft and comfortable bedding can make a big difference in how you feel when you climb into bed each night.
When it comes to pillows, choose pillows that support your sleeping position and are comfortable for you. If you're a side sleeper, for example, you might need a firmer pillow to support your head and neck. However, if you're a stomach sleeper, you might need a flatter pillow to keep your neck in a neutral position.
---
Read Also:
---
3. Replace The Flooring
The flooring in your bedroom plays a significant role in the overall comfort of the space. Old or worn carpeting can become flattened, causing discomfort underfoot. Hardwood or tile flooring can also become cold, making it uncomfortable to walk on in the winter months.
Replacing your flooring with a soft, plush carpet or warm hardwood can improve the comfort of your bedroom. If you're planning to replace your flooring, you can seek professional home remodeling services near your area, where experts will help you choose the right one for your bedroom.
4. Incorporate Natural Elements
Incorporating natural elements into your bedroom can help create a calming and soothing atmosphere. For example, you can add plants, natural fabrics, and wood accents to your bedroom to add a touch of nature and make it feel more organic and welcoming.
Adding plants in your bedroom can add color and texture and can also help purify the air. Also, natural fabrics like linen or cotton can create a soft and cozy feel. Wood accents, such as a wooden headboard or bedside table, can add warmth and texture to your room.
5. Create a Relaxing Atmosphere with Lighting
Lighting in your bedroom plays a crucial role in transforming it into a cozy retreat. A well-lit room can create a bright and energetic atmosphere, while softer lighting can create a relaxing and calming atmosphere. Consider installing dimmer switches to your overhead lights or adding table lamps or floor lamps to create a cozy glow.
You can also add candles or string lights to your bedroom to create a warm and inviting ambiance. Candles can add a relaxing and calming scent, while string lights can add a touch of whimsy and romance to your bedroom.
6. Add Personal Touches with Art and Decor
Adding personal touches to your bedroom can make it feel like a cozy retreat. Artwork, photographs, and decorative objects can reflect your personality and interests, making your bedroom a more inviting and personalized space.
Consider adding a gallery wall with your favorite photos or artwork or displaying items that have sentimental value to you, such as a vintage mirror or a handmade quilt. Adding decorative pillows, curtains, and other soft furnishings can also help make your bedroom feel more personal and inviting.
Wrap Up
Transforming your bedroom into a cozy retreat will reward you with a lot of long-term benefits. It will help you improve your sleep quality and rejuvenate after a long hectic day at work.
To sum up, you can follow the tips mentioned above to create a cozy, comfortable bedroom.