Sinks are available in various materials, including porcelain, ceramic, and stainless steel.
You don't have to opt for similar material like everyone else. A good idea is to install copper sinks to stand out from the pack.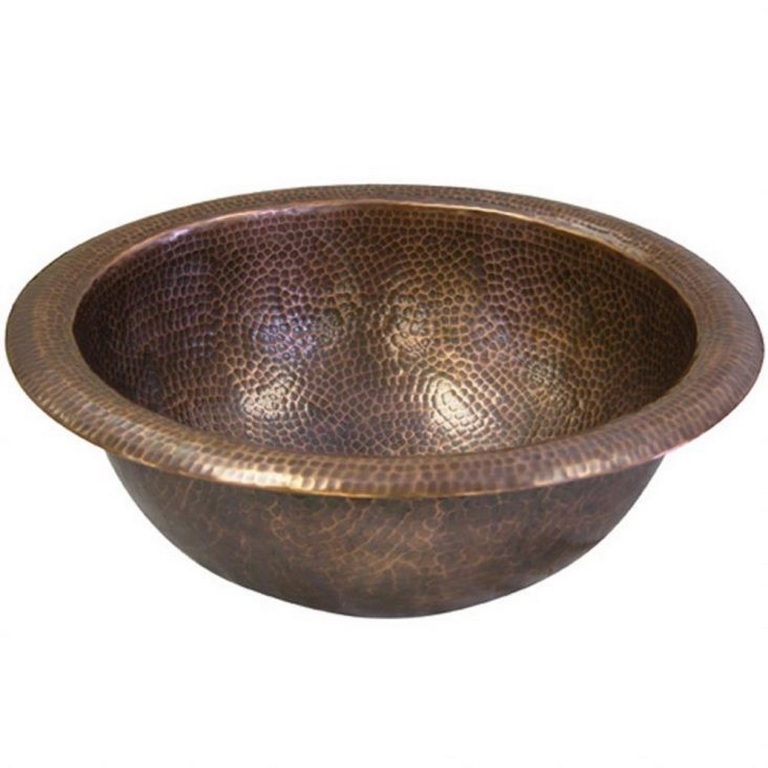 Copper sinks have been around for centuries. For a modern home, copper sinks are a fantastic way to enhance the look of your place.
Read on to discover ways of how installing copper sinks will change the look of your home.
Boost in Property Value
When planning to sell your home, it pays to make it appealing to potential buyers. A wonderful idea is to install copper sinks.
Potential buyers will love the unique look in your kitchen or bathroom with copper sinks.
Everyone looks for something out of the ordinary, and having copper sinks will make your property stand out from others.
It is no wonder that this might be the winning edge to sell your property faster than those with standard sinks.
Safety
Everyone's safety is paramount today amidst the coronavirus pandemic ravaging nations. When giving your home a New Year look, consider installing copper sinks.
Copper is a very safe material with durability less likely to cause accidents. The best thing is the antimicrobial properties of high-quality copper that enhance safety in your home.
Copper sinks produce compounds that kill bacteria to keep your kitchen safe.
Quality copper sinks come with 99 percent copper and 1 percent zinc for extra strength. Invest in Houzer sinks online with ideal thickness matching your quality preference within your budget.
A copper sink from a reliable brand will give you good value for your money. Copper sinks don't allow bacteria to thrive.
It dies in a moment. In this era where safety is paramount, using a copper sink offers peace of mind about your health.
---
Read Also:
---
Seamless Installation
When in the market for new sinks, installation is a significant consideration. Luckily, installing copper sinks is a seamless and straightforward process.
You can have it sit firmly in a countertop hole without any technical glitches. Alternatively, the sink can slide into the countertop gap for support from the lower cabinet.
A professional will determine measurement before installing your sink for a tight fit to enhance your space's look.
Artistic Appeal
A copper sink can substitute hanging wall art on your walls. Hand-hammered copper sinks are functional pieces of art.
These sinks come in various sizes and shapes to allow you to find those fitting your space. Copper sinks easily stand out as beautiful centerpieces wherever you place them in your bathroom or kitchen.
You can boost your copper sink's look by adding a selection of beautiful copper faucets to complete your perfect look.
Matching Designs
When selecting a sink, you have to mind about completing the overall look in your space. Fortunately, copper sinks are available in various textures and styles to match any space.
Opting for a vessel sink will complement the desired look in your bathroom or kitchen.
A copper sink looking like an antique copper basin or pot will look stunning and stylish when sitting on top of your countertop.
Timeless Appeal
When shopping for home accessories, it pays to find those that will match your space for years to come.
Luckily, copper will match every season that comes. After a few years, you will notice your copper sinks looking different from when you installed them.
Copper ages gradually while looking natural and beautiful.
A copper sink with a shiny bright surface slowly transforms into a rustic version with the possibility to come out with various shades.
And, you will surely love this beautiful transformation . The best thing is that you will love the new version of your sink without hitting the market again.
Faster Cleaning
Housekeeping is not a simple task, especially when you have to rush to work. When you invest in copper sinks, you save on time you would have spent cleaning the sinks.
Copper sinks look spotless much quicker and don't require much effort compared to sinks with other material.
The natural ability to fight bacteria ensures that you don't spend much on hygienic cleaning products. Your copper sink is safe to use any time with a simple cleaning.
Some useful tips for cleaning your copper sink:
Use a damp cloth for a daily clean
Please give it a shine with regular soap
Cleaning with vinegar gives it a shine
Baking soda removes heavy stains
Wrapping Up
A sink is an essential accessory in a kitchen or bathroom. With a myriad of sink options on the market, you have a chance to pick one matching your particular needs.
However, copper sinks have exceptional features that make a significant investment.
Copper sinks are easier to clean, saving you a considerable amount of time and enhancing your space's overall look with a timeless appeal.