Keeping a healthy work-life balance without losing your efficiency is not a straightforward task.
During the coronavirus pandemic, successfully reaching this goal is even more challenging. With all the distractions that are a natural part of every home office, you can quickly lose your concentration and stop performing your tasks like you used to.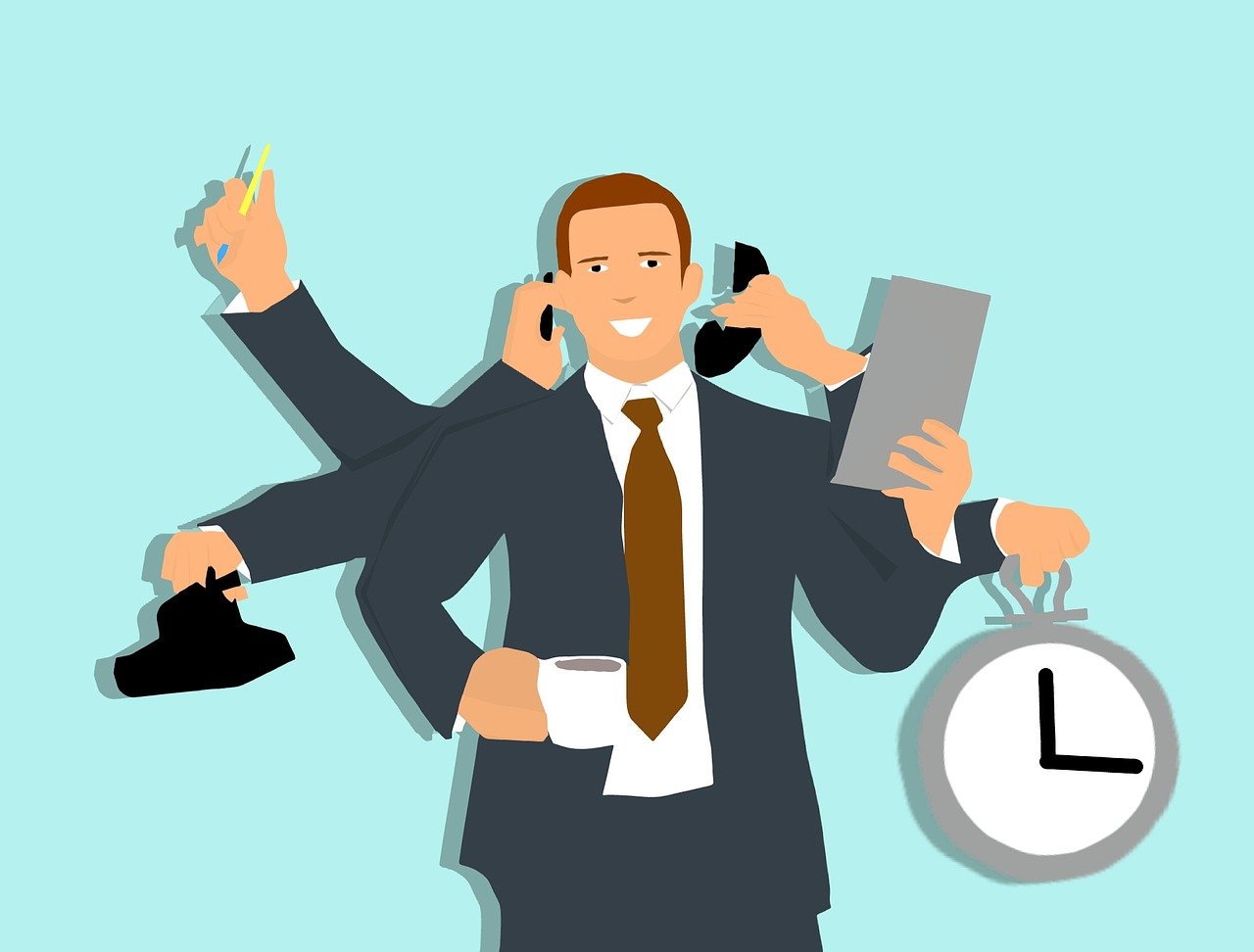 When remote work is starting to impact your productivity negatively, it is time for some much-needed changes. By focusing on your priorities and following our tips, you can significantly increase your efficiency at work.
Here is some advice that will help you get out of the slump.
Don't Let Distractions Get in Your Way
We know how easy it is to find something else to do during our workday. If you have a habit of getting distracted all the time, the best thing you can do is find something that will help you build your focus.
There are many solutions to this problem that you can try. For example, with the help of a few portable partitions from sites like PortablePartitions Australia, you can create a perfect focus space to work.
This way, you can keep all the distractions at bay and concentrate on your tasks.
Use a Kanban Board
Whether you are a freelancer or work from home, you are now probably used to working on different projects and tasks simultaneously.
As a result, you can easily lose your concentration. To combat this issue, you can introduce a Kanban board into your home office setup.
A Kanban board is a simple tool you can use to track the progress of every project. With a Kanban board, you can set up your tasks and work on them one by one, in the order they were assigned to you. It is an easy way to keep yourself well organized.
---
Read Also:
---
Keep Track of Your Time
As a remote worker, it is crucial to stick to your deadlines and deliver your work on time. If you want to be successful, you have to know how much time you spend on various tasks and projects.
Time tracking is a simple task that does not require special software and gadgets. It can be done with pen-and-paper, in an Excel spreadsheet, or with any other program that allows you to keep track of your time.
If you are not sure how to do it, we recommend reading this article on tracking your time.
Take Breaks Often
Even though it might seem counterintuitive, taking breaks is the key to being productive while working remotely. When working for hours without stopping, we are often too exhausted to perform as effectively as we usually do.
If you want to be productive at work, do not forget about taking breaks.
Take Advantage of Your Tools
There are many productivity tools designed with remote workers in mind. Using them can increase your efficiency as they are perfect for organizing an effective team collaboration while working from home.
You can use tools such as Slack for communicating with project members, Airtable for sharing files, and Trello for managing your tasks, meetings, and other team-related stuff.
Use these tools for organizing your work because they will increase your productivity without causing any harm to your overall performance.
Set Small Goals for Yourself
When you work as a remote worker, it is easy to become tired and overwhelmed by daily routine tasks that you have no choice but to do yourself. In this case, it is helpful to set small goals.
By setting smaller goals, you give yourself space to breathe and get motivated again without getting overwhelmed by the pressure of finishing a project in one go.
Smaller goals are exceptionally beneficial when preparing reports for clients or meeting deadlines for projects that require more time and effort than others.
Keeping those goals realistic and achievable can increase your motivation and fulfill your project objectives better than ever!
Make Use of Your Local Resources
Whether you are running your business from home or freelance remotely, there are local resources that you can use to organize yourself better and become more productive as a remote worker.
If you own an office or business in town, make good use of it! If you do not have one yet but would like to start using one, consider renting one in town or taking advantage of local co-working spaces that might be suitable for your business needs.
It might seem counterintuitive if you need to arrange meetings with clients in town while working remotely, but if this makes you more productive, it is worth trying out.
You can always look for more work from home jobs opportunities on Jooble.
The Bottom Line
As you can see, there are many ways you can choose to improve your work efficiency. Pick the one that works best for you, and enjoy an increase in productivity. With some effort on your part, you are bound to find a solution to your efficiency problems.
Think about using various communication and organizing tools. They can massively help you achieve your goal and keep you focused on your job. Additionally, do not overwhelm yourself with too many tasks and remember to take necessary breaks.
If you make good use of our tips and stay motivated, no obstacle can stop you. Good luck!