Trips and falls are some of the most common accidents that people can experience at home, especially if you are an older person.
Trips and falls account for over 30% of accidents caused in over 65-year-olds.
But it's not only the elderly that fall at home and many of these accidents can be avoided with the right knowledge.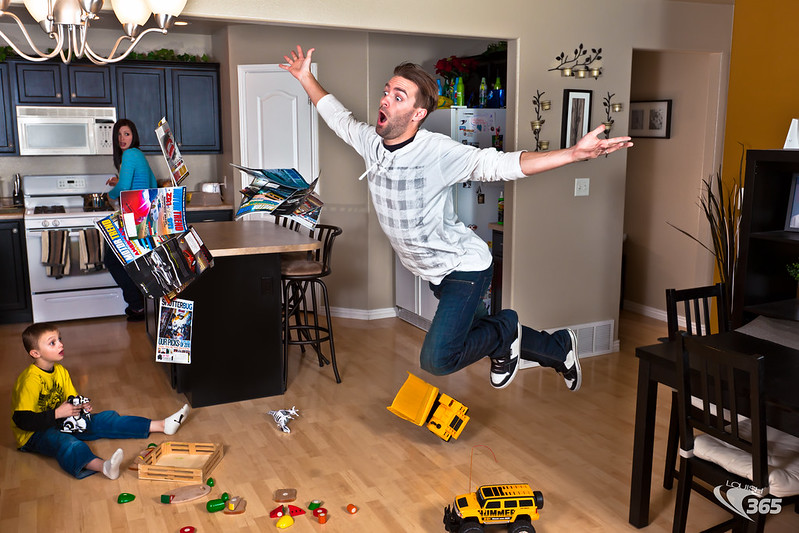 In this post, we will take a look at some of the most common ways people slip and trip in the home and what can be done to fix them.
Slips, trips, and falls as you may know are all different things. A slip is when you lose your footings, sometimes due to a slippery surface.
A trip is when your feet hit another object which you didn't expect to be there and a fall usually occurs when you need to reach out to something only for you to miss it and fall.
The reason for the definition is that all three problems have different ways of minimizing the risk that can occur from them.
Slips
Slips can be prevented in the home by cleaning up any spills or wet surfaces as soon as you notice them.
Having suitable footwear with adequate grip is also recommended as footwear with no grip is asking for trouble.
You can also install anti-skid adhesive tape in your home in areas that get damp such as by the front door or in your hallway.
Anti-skid adhesive tape comes in multiple colors so you can match it to your flooring. If you live with others you could also get a wet floor sign that you see in businesses up and down the country.
They may feel out of place in your home but having them can warn others in your home that you have just mopped or cleaned the floor and it could save them from a nasty accident.
---
Read Also:
---
Trips
As we said above trips are caused by items being somewhere you wouldn't expect them to be. Trips are often caused by having a house that is too cluttered and full.
Thankfully there are a few options to solving this problem.
Firstly make sure your furniture fits your room if it doesn't either sell it, replace it or put some of your larger items into storage.
Older people tend to hoard their stuff more so storage could be the option as they don't have to throw out any furniture and self storage is cheap these days and only costs a small fee every month.
When you have fewer items in your home you have a smaller chance of falling over things but you still need to be vigilant.
Have a look in your home for any surfaces that aren't even. Also look for any loose carpeting, mats, or wires that can obstruct your footpath.
Falls
As you age you need to take into consideration that your body isn't what it used to be and reaching for items either out of reach or above the head can cause problems.
Something as simple as changing a light bulb can be life-threatening to an older person. If you need to reach above your head or stretch for an item in any way be sure to see if there is anyone else who can help first.
If you don't have anyone who can help and the task at hand must get done you should install grab rails around your home.
Grab rails are cheap and can be used in all of the rooms in your home. You may also want to consider installing a stairlift too.
A stairlift can be seen as an expensive investment but if it stops you from falling down the stairs then it's an investment worth making.
Conclusion
Falls around the home can cause serious injury to all ages, and if you would like to prevent them and look after your family the above is a good way of doing so.
Even with all of the steps implemented above you still need to be vigilant as slips, trips, and falls can happen at any time.
With the tips above you can see it's all about prevention and careful planning. By looking at your home as a potential hazard you can then work back from that to make your home safer.