Many homeowners don't think much about the lighting in their own homes. In most cases, the closest you've come to change the lighting is switching the bulb because it is blown or you want one that is brighter or even softer.
However, there is a lot more to lighting than just the bulb! In fact, there is an impressive array of lighting options on the market that are worth considering.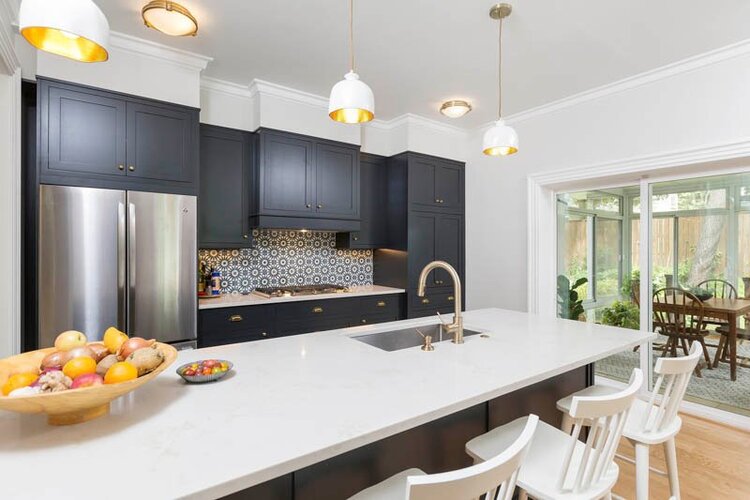 Types of Lighting
The standard pendant is generally effective but often creates a pool of light in one spot. Instead, you can fit multiple pendant lights across a room. You can also choose to fit multiple lights on a bar.
This type of spotlight is usually directionally, allowing you to focus light in different parts of your room.
Alongside this, you can add wall lights that help to light the dark spots or create mood lighting to ensure your space has the right ambiance.
Of course, recessed lighting has also become very popular as it is almost invisible and can help you to flood a room with light. This can be especially beneficial in places like the kitchen where good lighting makes a big difference.
One thing is certain, you can change a lightbulb but any more complex lighting changes should be handled by a reputable Sydney electrician. There are strict regulations that control what electrical work you can do at home.
The good news is that you can decide when to upgrade the lighting in your home.
---
Read Also:
---
Rewiring
Older houses may have used aluminum wiring which increases the risk of a house fire. Even if your wiring is copper, if the cables are old it is possible they have suffered deterioration and are damaged. In this instance, you'll want to invest in a rewire for your home.
Naturally, this is an expensive option but it is the perfect time to look at your current lighting and decide to replace it. After all, if you're changing the wiring it is easy to change the light position or add new ones.
Remodeling
If you're trying to update your home and give it a fresher, more modern, look you'll want to repaint all the walls, change the floors, and fix any small faults.
This is the perfect time to look at lighting. Recessed lighting is a popular option as it's bright but also almost invisible and very modern-looking.
It's the perfect choice for many spaces in the home but you will need lots of holes drilled into the ceiling and additional wiring to connect all the lights together and to your switch.
It should be noted that recessed lighting is best with LED bulbs. These are energy-efficient and will offer a better light level in the room.
Highlighting Spaces
Another top reason to review and upgrade your lighting is when you realize it isn't sufficient in specific spaces. For example.
A single light in a hallway does nothing to illuminate the walkway, creating dark areas which will increase the risk of trips and accidents.
By changing the lighting you can illuminate the path better. Equally, this effect can be applied to a room where you need plenty of light over a desk or another specific section of the room.
Energy Saving
You can save money on your energy bills by replacing the light bulbs. LEDs are much more efficient than older, more traditional styles of bulbs. In most cases, the bulb can simply be switched.
But, again, this represents a good opportunity to look at the current light fitting and replace it with one that is more appropriate to the space, there are hundreds of possibilities to choose from.
Better Light
Unfortunately, as you age most people will find their vision is not as good as it once was. Once you realize that your vision is changing you should review the lighting in your home. This is a perfect opportunity to ensure it meets your needs and illuminates every part of your home.
Doing this will decrease the likelihood of falls in a home, which helps to ensure older people maintain their independence and quality of life.