We spend an inordinate amount of time gazing over Instagram feeds, poring over trend reports, and swooning over magazine articles.
There is an unending supply of color inspiration for home furnishings and decor enthusiasts, from the runways to local designers and stores.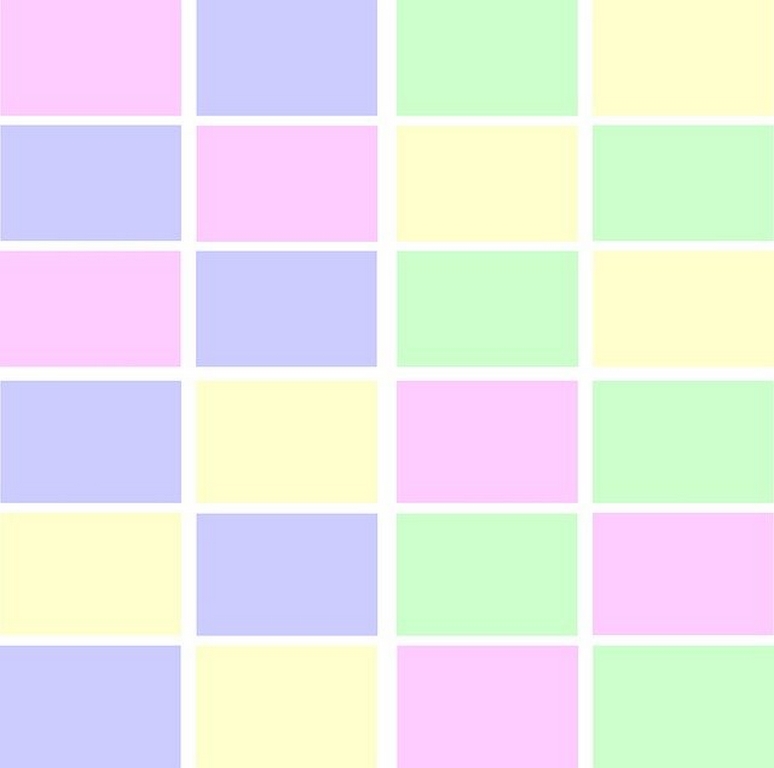 Each year, trend and color influencers forecast the year's top colors, and we wait to see which ones continue to amaze us by the year's midway.
Some have lasting strength, while others fade away.
We're in love with beautiful pastels in the house this summer. From furniture and accessories to wall decor, pastels combined with white and natural components transport us to another world.
The overall design is gentle and beautiful, with a reference to the mid-mod style that we believe will endure.
We're sure you've heard it before: color has the ability to transform a room in an instant. It is worth reiterating.
By just changing out a few things, such as an accent chair or wall art, spaces can be changed immediately.
What was once a clean, neutral space can be transformed into a stylish, boho-inspired retreat. What was maybe a little too hard-edged in the past now seems beautiful and graceful.
Some people argue that pastels are just too youthful and would never work, regardless of how much you like them! That is not the case.
In fact, soft pastels are an excellent medium that also provides a lot of warmth and a subtle pop of color.
While we like single-colored rooms, we are not advocating for repainting an entire area in a single hue of pink.
The trick is to get the perfect mix of soft pastel colors and contrasting components in order to create something really beautiful. But first, let's understand what exactly are pastel colors?
What are Pastel Colors?
Pastel hues are everywhere, and not just in candy stores. You've probably heard the phrase 'pastel colors' a million times, yet some people are still unsure what it means. In technical terms, this is a color with a high value and a low to medium saturation.
This definition includes a large variety of colors in this group. As a result, pastel colors have expanded beyond baby pink, light blue, mint green, and mauve.
Today, you can see pastels in action in major marketing domains. There are a host of products and services in existence today that have leveraged the pastel color pallet for brand promotions.
The calm & subdued nature of pastels have made them an instant hit among marketers and using them in interior design is certainly a refreshing experience!
If you are puzzled about the deployment of pastels in your interior design projects and looking for some inspiration, here are 3 ways that you can leverage to incorporate pastels in your interior design projects.
---
Read Also:
---
3 Ingenious Ways to Incorporate Pastel Colors into Interiors
The difficulty arises when you are required to include the pastel color palette in your house and do not want to go overboard. The simplest method is to paint one wall of the room a pastel color and let it speak for itself.
Keep other items consistent with the walls, but in a minimum manner, otherwise, they will take over the look of the whole space. Choose a color that complements the room's furnishings and creates a feeling of subtle contrast.
Here are a few pastel design elements that you can incorporate in your pastel color interior design projects.
1. Begin with art
If you want to include a bit of pastel into your house, beginning with art is always a wonderful place to start. Your color choices are to modify art and wall decor. It enables you to quickly and dramatically incorporate trendy color palettes.
Dusty pastel pinks and palettes inspired by the desert are among our favorites. Walls are instantly transformed, and art is the ideal way to infuse a room with your individuality. That is a win-win scenario.
2. Accent Chairs in Pastel
Accent chairs are one of the most adaptable pieces of furniture in the house. They are simply transported from one location to another and look fantastic in virtually any environment, even the bathroom if you have space.
Blush pink and light coral accent chairs are quintessential stylish space changers. They look as stunning in a soft, neutral environment as they do in a more vibrant space with natural wood tones, gold, and greens.
3. Beautiful Pastel Planters
Plants pervade every aspect of the house. You cannot go everywhere without seeing works of art, diaries, clothing, tableware, fabric, and planters inspired by plants.
Planters are an excellent way to improve your plant game and, more recently, a fantastic way to incorporate pastel colors into your house for a little burst of color without making a significant investment.
Conclusion
If you're trying to infuse your house with a touch of pastel sweetness, include a few tiny accessories or soft furnishings in candy colors into your design.
Why not go for a pastel-hued bread bin, toaster, and kettle in the kitchen?
Alternatively, you might add bedside lights and scatter pillows to your bedroom, which all contribute to a fast and inexpensive makeover, all using pastel colors!