If you're looking for a concrete and sidewalk repair company that understands your property's unique needs, then Native Concrete & Sidewalk Repair Services is to consider; we are experts in our field and have a long history of providing quality services to our clients.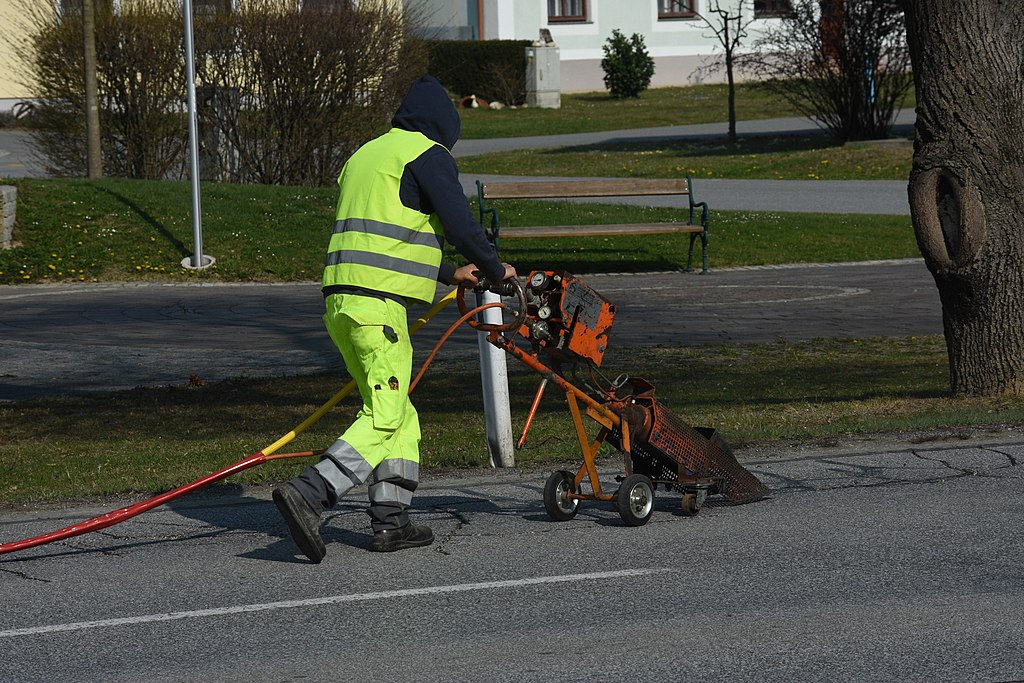 The Benefits of Using Native Concrete and Sidewalk Repair Services
When you choose Native Concrete & Sidewalk Repair, you can be sure that you're getting the best possible service.
We have a team of professional experts dedicated to meeting your needs using the latest technology and equipment to get the job right throughout.
In addition, we offer several benefits that you won't find with other companies. These include:
A wide range of services to choose from
Quick response times
Competitive rates
A commitment to quality and customer satisfaction
Why You Should Consider Our Services
Our services are not just based on getting the job done but also on maintaining a quality reputation in the community. Our goal is to meet all of your home or business repair needs and any related requirements.
We have skillful professionals and experts in any job, regardless of its size or complexity. You are always guaranteed that your property is in good hands since we are fully licensed and insured.
In addition to our exceptional craft, we offer competitive rates to fit your budget. And we go well beyond sidewalk repairs to complete masonry DOT violation repairs making us the one-stop company for all your concrete repair needs.
---
Read Also:
---
Tips for Getting the Best Results from Us
Our goal is to give you the best possible experience to your satisfaction. Here are a few things that can help us make your project swift:
We ensure clear access to the area of operation and a place to park our truck and trailer if they don't fit your property; This helps us keep the job site clean and avoid moving equipment around unnecessarily.
We take care of your unique requirements or concerns, such as your choice of concrete color or if you need to maintain access to your driveway or sidewalk during the project. We do our best to accommodate your needs.
Keep children and pets away from the worksite, so they do not get injured or cause damage to the equipment or materials.
Avoid parking cars on your driveway for at least seven days after we are through with pouring concrete to give it time to harden without damage by vehicle tires rolling over it while still uncured!
Do not use de-icing salts on your driveway or sidewalk shortly after the job, as this will damage the concrete and lessen its durability.
FAQs About Concrete and Sidewalk Repair Services
If you have never hired a concrete or sidewalk repair service before, then it is natural asking some questions about what to expect and how the procedure goes. Here are answers to common questions that we receive from our customers:
Q: Why does my driveway need repairs?
A: There are many reasons why someone might need their driveway repaired. If your driveway has become damaged from heavy traffic over time or if you live in an area prone to flooding, it is more likely that you will need repairs at some point.
If your concrete is cracked due to extreme weather conditions such as freezing temperatures and frequent rain, this can cause damage that may require extensive repairs down the line.
If you have just moved into a new home and notice cracks in the driveway or sidewalks, these could be due to age-related wear and tear rather than any specific weather event.
Q: How long will it take for my driveway or sidewalk project to get completed?
A: The timeframe of a concrete repair job depends on the project size and the severity of the damage. However, we always work diligently to complete our projects as quickly as possible without compromising quality or safety.
Q: How much will it cost for my driveway or sidewalk repairs?
A: Costs for concrete repair services can vary depending on various factors, such as the size of the job and the severity of the damage. However, we are happy to provide a free estimate for your project at any time!