It's easy to ignore a cockroach or two in your home but when an infestation is evident, there isn't much you can do but seek the help of a pest control company.
Qualified pest control technicians can inspect your home, determine the level of infestation you are dealing with and devise a plan to resolve it effectively.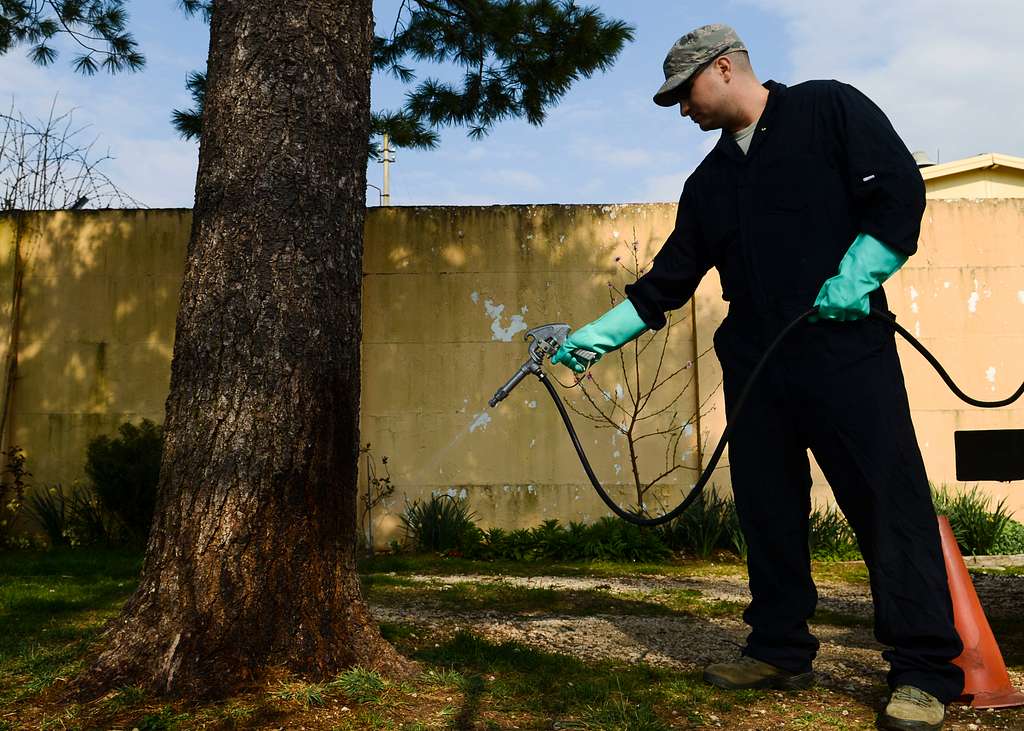 And if you are looking for guaranteed quality service, Northwest Arkansas' Alder Pest Control is your best bet.
But how can you tell that you are hiring the right pest control company? Below are some tips to help you find a pest control company that won't disappoint you.
Talk About Insurance
You should ensure that any pest management service you're considering working with is licensed and insured. Of course, this means you won't be held liable for any accidents or property damage that might arise during the sterilization procedure.
As a consumer, you ought to be certain that you are covered in the case of an accident. Ask for evidence of insurance and a valid license to operate.
Furthermore, an appropriate license indicates that the staff is qualified, well-trained, and has significant pest-control experience.
Ask for a Job Warranty
When picking a pest control provider, you should search for one that offers a form of guarantee for their pest treatment service, usually in the form of a warranty. A warranty has two advantages.
First, if the organization fails to resolve your issue the very first time, they will correct it at no additional expense to you.
Second, organizations that provide warranties are motivated to resolve your issues the first time because performing further services for free is less profitable.
---
Read Also:
---
Treatment Methods
When it comes to choosing pest control services, one of the most significant considerations is the chemicals they use. When you have kids or pets, this is extremely crucial.
Any possible health dangers should be discussed openly so you can make an informed decision. There are environmentally friendly pest control methods, as well as others that use harsh chemicals.
As such, you should get a Safety Data Sheet from possible providers which will detail exactly what's in the chemicals they apply. It would be best to hire a pest control company that uses eco-friendly treatment methods.
Reputation
When it comes to picking a pest control firm, relatives and friends can be terrific resources. Inquire about their workmanship and how their pest problems were addressed.
To see if the corporation or its applicators have been accused of abusing pesticides, contact organizations such as the Better Business Bureau, the Departments of Agriculture, the Attorney General's Office, or the Environmental Protection Agency.
Check with a few references to see whether they were content with the pest control company's service.
Verify Fees and Estimates
When you're ready to hire a pest control service for your home, make sure you're aware of how they charge. Beware of an exterminator providing you with an estimate over the phone without even inspecting your property.
The cost will be determined by the severity of the infestation, the duration of the endeavor, and even the pest-removal methods utilized. Make certain that the contract includes a breakdown of the fees and costs of treatment.
Also, inquire as to whether you will be required to make an advance payment or if you can pay after the service.
Know Their Plan and Contingency
To begin with, every pest treatment firm should be able to identify the precise pests you're dealing with. Then they must figure out what stage of infestations they are in since this will affect the treatment method they apply.
They must explain to you what treatment method (s) they settle on and their execution plan… Finally, a trained pest control technician will devise a preventative strategy that lays out the next steps in preventing reinfestation.
Pest infestations can wreak havoc on your house or your health. That is why you should choose pest control providers who are knowledgeable, transparent, and eco-friendly.
Most pesticides are hazardous, and if handled incorrectly, they can jeopardize your health and that of your pets. That is why we recommend hiring a pest control company to rid your home of pests professionally.
Even though might cost a little extra, getting a certified pest treatment is worth it.