Unless you're a billionaire who owns a mansion, you must be aware that renovations can cost a fortune.
You might have saved up for a few months or maybe years to buy another car or your spouse got another car but now your premade driveway doesn't much space for it.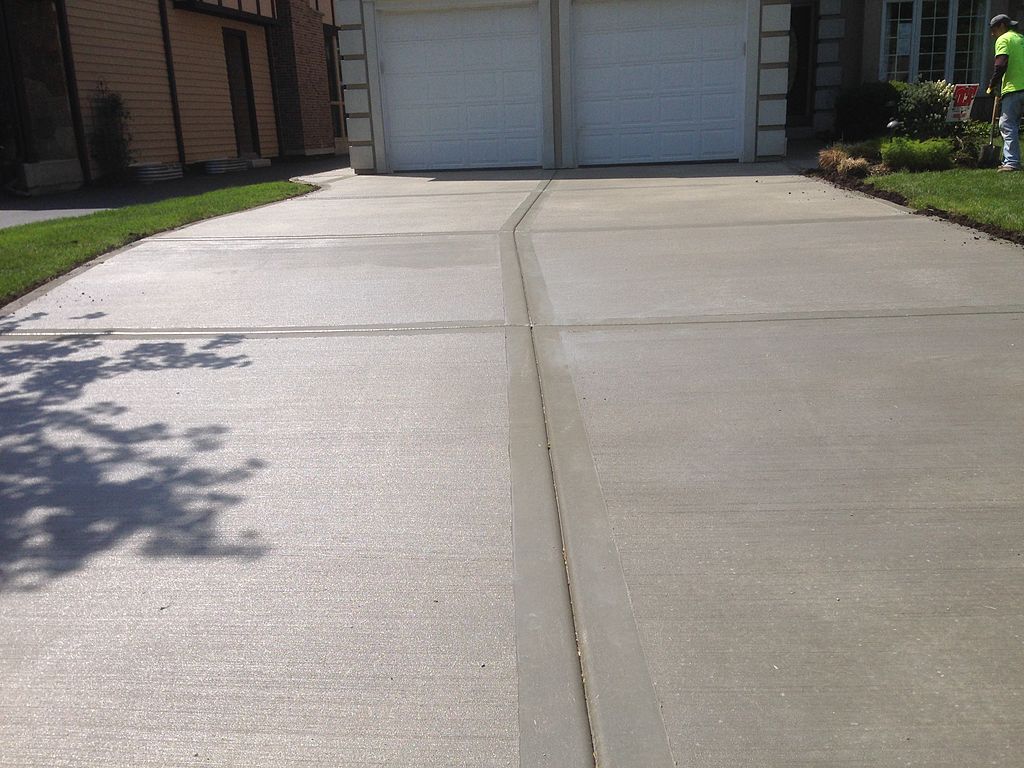 You must be thinking that reconstructing or modifying the driveway could cost you a lot and sometimes it can.
If you're worried that you'd have to take some loan or spend all your savings for extending your driveway then you can take a breath of relief because we are here to help you out!
What's the Best Material to Widen Your Driveway With?
To avoid building up any kind of suspense or thrill we are going to keep it very simple with you.
Having a concrete driveway is way more efficient than other options. Concrete is more durable, efficient, and cost-effective as well.
Although it is not very hard to install but doing it yourself could be a bit of a problem.
---
Read Also:
---
This Is How A Driveway Is Extended or Widened
We do not recommend doing it by yourself unless you have experience with construction tools and materials.
There are health hazards that you should consider before getting your hands in the dirt, pun intended.
If you have prior experience with digging and pouring concrete then you can move towards extending your driveway with some help easily.
If not, then you can learn about the steps and offer a helping hand when someone is extending your driveway.
You have to start by digging at least 5 inches into the ground in the area you want to extend your driveway. It depends on your current driveway whether you'd need an extension on just one side or both. That's something you have to figure out yourself.
The next step is to fabricate the solid structures with 2-inch-by-4-inch dimensional wood to the ideal length and width of the extension. Drive stakes outwardly of the structures to support the sheets and then nail the structures to the stakes.
Moving forward, you have to level the top leading body of your structures with a transit or a long craftsman's level. Record for the current slope of your driveway. A standard driveway will slant or slope at least one-quarter inch for every 4 linear feet. After you've determined the slope of your existing driveway, change the high degree of your structures to match with the extensions.
Now you have to fill the bottom of the structures with sand for 2 or 1 inches. The stand will help to stabilize the concrete and reduce the chances of cracking in the future.
Next, you have to drill 6-inch holes deep into the exposed edges of the driveway, all of the holes should be 16 inches away from each other. . Then you have to fit-in the rebar rods into the holes. Make sure that the holes are halfway between the surface of the driveway and the surface of the driveway.
Next, you have to use a hammer to help the rebar rods inside the holes. The rods have to be long enough to come out of the opposite edge of the structure.
Now you have to add another rebar rod inside your structure to make sure it complies with the residential construction codes. The rebar rod will run at the correct angle in your driveway.
Now it's time to pour concrete with a concrete screed or a board to level the surface. A hand trowel is required to rub the concrete back and forth until the top is your desired level.
You can go inside, watch a few movies or take some rest because it will take around 48 hours for the concrete to get hard. After that, you can fill your extended driveway with soil.
Final Words
You can extend your driveway but make sure that you're not violating any law or code wherever you're living.
Ask the neighbors around and do a bit of research to avoid any kind of trouble.
So what are you waiting for? Gather all the required material and start working by yourself or hire someone right now!