Block paving, also known as brick paving, is a popular choice among UK homeowners for their driveways, patios, and pathways. It offers a range of benefits, from its durability, aesthetic appeal, and versatility to low maintenance requirements.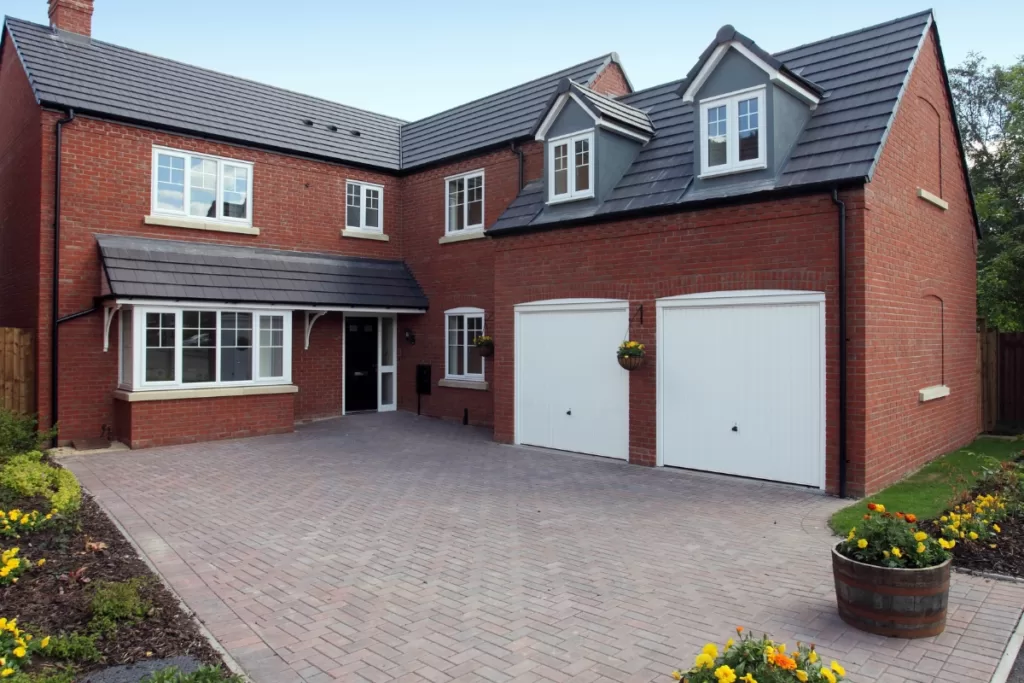 This comprehensive guide aims to delve into the world of block paving, unravel its benefits, installation process, maintenance tips, and much more. If you're considering a makeover for your property's exterior, read on to discover why block paving could be one of your best choices.
Understanding Block Paving
Block paving involves the use of individual bricks or blocks to create a hard-wearing surface. These blocks, made from various materials such as concrete, clay, or natural stone, offer a wide variety of colors, textures, and patterns to choose from.
The versatility and customization options of block paving make it a popular choice for those aiming to boost their property's curb appeal.
Key Features of Block Paving
Durability: Block paving is known for its strength and longevity. The interlocking nature of the blocks distributes the weight evenly, making it highly resistant to heavy traffic and harsh weather conditions.
Aesthetic Appeal: Block paving offers a wide range of colors, patterns, and textures, allowing homeowners to create unique and eye-catching designs that enhance their property's overall image.
Low Maintenance: Block paving requires minimal maintenance. Regular cleaning and occasional re-sanding of the joints are usually sufficient to keep the surface looking pristine.
Versatility: The variety of sizes, colors, and shapes of blocks offer a high level of versatility, accommodating any design or pattern that suits your preference.
Longevity: With proper installation and maintenance, block paving can last up to 20 years, making it a cost-effective investment.
---
Read Also:
---
Block Paving Vs Other Driveway Materials
Unlike concrete or tarmac driveways, which are poured or rolled as a single area, block paved driveways comprise individual blocks laid one by one.
Each block is crafted from high-quality materials, designed to withstand the elements and resist damage. Correct installation and good maintenance ensure your block paving lasts for years without the need for replacement.
Types of Block Paving
Block paving comes in two main forms – concrete blocks and clay bricks.
1. Concrete Blocks
They are manufactured by pressing a concrete mixture into a mold and allowing it to dry. This results in blocks that are uniform, dense, and strong. Concrete block paving is cheaper and easier to source in the UK than clay paving.
2. Clay Blocks
They are manufactured using clay and fired in a kiln at an extremely high temperature. This process creates an incredibly tough, hard-wearing surface with excellent slip-resistant properties and a rough surface finish.
Block Paving Design Options
One of the biggest benefits of block paving is the endless design possibilities it offers. Unlike tarmac or concrete, which come in a limited range of colors and textures, block paving can be customized in many ways. From classic brick patterns to modern geometric designs, block paving can be tailored to meet your needs.
Block Paving Installation Process
The installation process for block paving involves several steps:
Site Preparation: The existing driveway must be excavated and leveled to create a stable base.
Base Construction: A layer of crushed stone is laid to provide drainage and stability. This should be leveled and compacted.
Block Laying: The blocks are laid out in the desired pattern on a layer of grit/sharp sand.
Jointing and Finishing: Gaps between the blocks are filled with kiln-dried sand to provide extra stability.
While block paving installation can be a DIY project for skilled homeowners, hiring block paving experts is recommended to ensure the job is done correctly.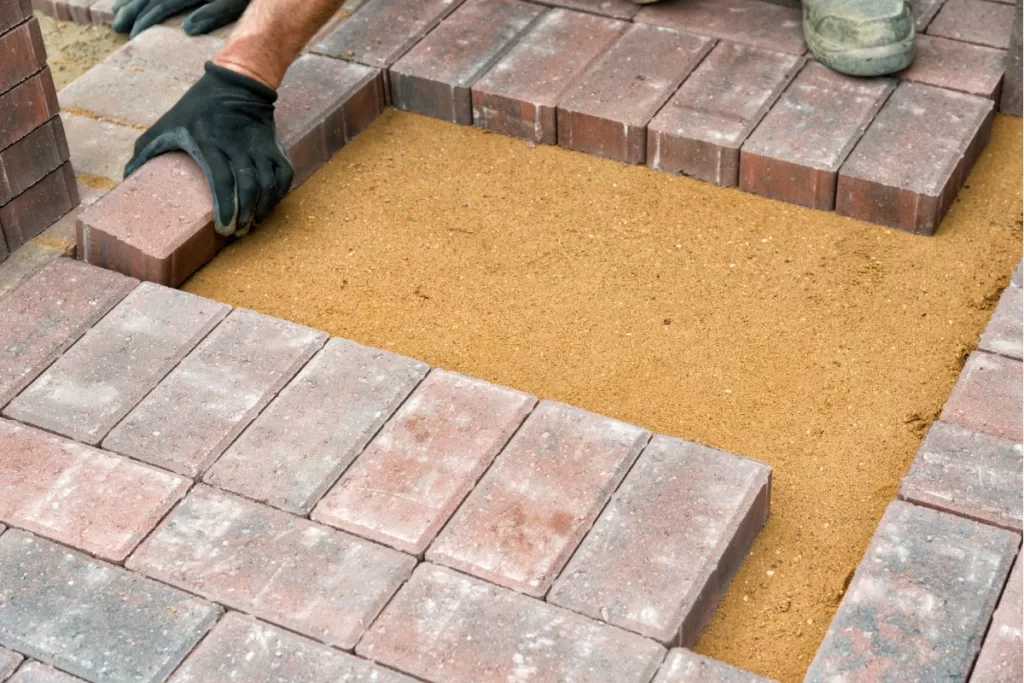 Maintenance of Block Paving
Block paving requires minimal maintenance. Regular sweeping or power washing helps remove debris, dirt, and algae growth. To prevent weed growth, it is advisable to use weed-suppressing membranes beneath the block paving during the installation process.
Cost-Effectiveness of Block Paving
Many people believe block paving is more expensive than other driveway materials. However, it can be cost-effective as it requires less maintenance and repairs than other materials, saving homeowners money in the long run.
Sustainability and Block Paving
In terms of sustainability, block paving is effective. It is porous, quickly absorbing rainwater and preventing it from gathering on your patio or driveway. This way, you can have better drainage.
Conclusion
Block paving is a practical, aesthetically pleasing, and environmentally conscious choice for your driveway, patio, or pathway. Its durability, low maintenance, and design versatility make it a popular option among UK homeowners. So, why not consider block paving for your next home improvement project?