Ever wonder what it would be like to grow something new? Maybe you've wanted to try a new vegetable or fruit that you haven't seen before.
Or maybe, you just want to shake things up and do something different with your garden this year.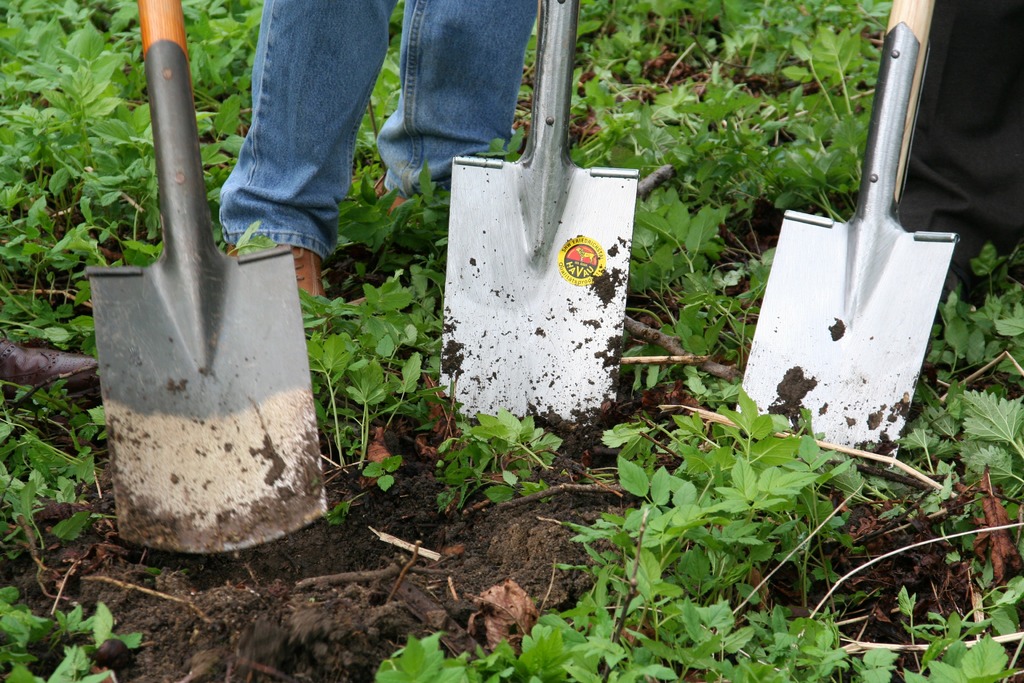 Whatever the case may be, planting a new plant in your garden can enhance the beauty of your backyard while producing fruits and vegetables.
In this article, we'll show you how can you break new ground to start a new garden in an empty space. Stay with us!
Demarcate the Boundary
Before you start doing anything else, make sure to demarcate the area where you want the garden to be.
Mark off the area with stakes or rocks so that your new garden will be enclosed and you won't have any issues with grass and weeds growing within the area.
It is best to take care of this before preparing the soil because marking off an area will help you determine how much compost, fertilizer, etc. you'll need for your garden.
We recommend using a shovel for better precision in demarcating a space where there is little debris – but if necessary, the colored powder can also be used (be sure to wash it away when finished).
---
Read Also:
---
Start with Cleanup
After you have a nice boundary to work with, start with cleaning up the area. Remove grass, weeds, and debris by hand or with a shovel.
This is a tedious task, but it will save you time in the end when you start planting and maintaining your new garden for years to come.
If the ground is dry and there is nothing but leaves on the surface, you can skip this step.
Get Rid of Tree Roots
After removing the grass and weeds from your prepared garden, you will want to remove any tree roots that are in the area.
Use a shovel or pick an axe to break up the hard ground and pull out unwanted roots so that they don't interfere with your planting later on.
It's an essential step and you shouldn't skip this. Tree roots are pretty stubborn and don't decompose like the leaves. So, digging it up will prevent further growth.
Use a Sprinkler to Soak the Surface
After cleaning up the surface and getting rid of any unwanted roots or debris, it is time to wet down the soil so that the tiller will have a comfortable time breaking the ground.
Use a garden sprayer to wet the area. Don't overspray as too much moisture on the soil can make things worse for the tiller.
Break the Soil with a Tiller
Use a high-quality tiller to break the new ground. A good tiller will be able to break the soil into fine pieces without compacting it. It's best to till just after the ground has thawed in spring and again before planting.
When breaking new ground, make sure to start from the side and work your way to the center.
This will make things smooth for you to work with. Plus, till the surface again in reverse motion so that any big chunk is broken down.
Add Organic Matter to Soil
Organic matter creates healthy soil that will be able to support your garden through all four seasons.
There are many different types of organic matter that can be added to the dirt: aged manure (do not use fresh manure or ammonia-based manures), compost, peat moss, topsoil, tree mulch, and wood chips among them.
The type of organic matter you use should really just depend on what you have available to you.
As far as how much soil amendment/organic matter goes in the ground, it's up for debate. You want to add enough so that your soil is about 4-6 inches deep when finished.
If you are adding a lot of organic matter, some people may suggest adding only 2-3 inches.
This will give the beneficial organisms time to establish themselves before being covered by more topsoil in a couple of months!
Time to Plant
We recommend starting with manageable plants like tomatoes, peppers, lettuce, etc. as these plants are not too difficult to maintain – and they're definitely easier than trying to plant beans or corn.
For instance, some plants need less water than others so they save on time and money spent watering them; while other plants might produce more food per square foot so they are worth the extra effort.
The possibilities are endless! So if you have an itch for doing something different this season, come explore the many exciting options of planting a new plant in your backyard.
Conclusion
The process of preparing new ground for a garden is not as easy as it seems. There are many factors to consider and the right tools can make all the difference in how well your garden turns out.
In this article, we've covered everything you need to know about breaking up the soil with a tiller and adding organic matter to create a healthy diet that will support your plants through all four seasons!