Have you ever gone through juicing yet? If not, then you can try it. Juicing is as tasty as a fun way to get healthy nutrients into your drinkable treat. You'll feel great when you drink fresh juice.
Indeed, they're the vital parts of a healthy diet. Besides, juicing is having essential vitamins and minerals of the fruits as well as vegetables.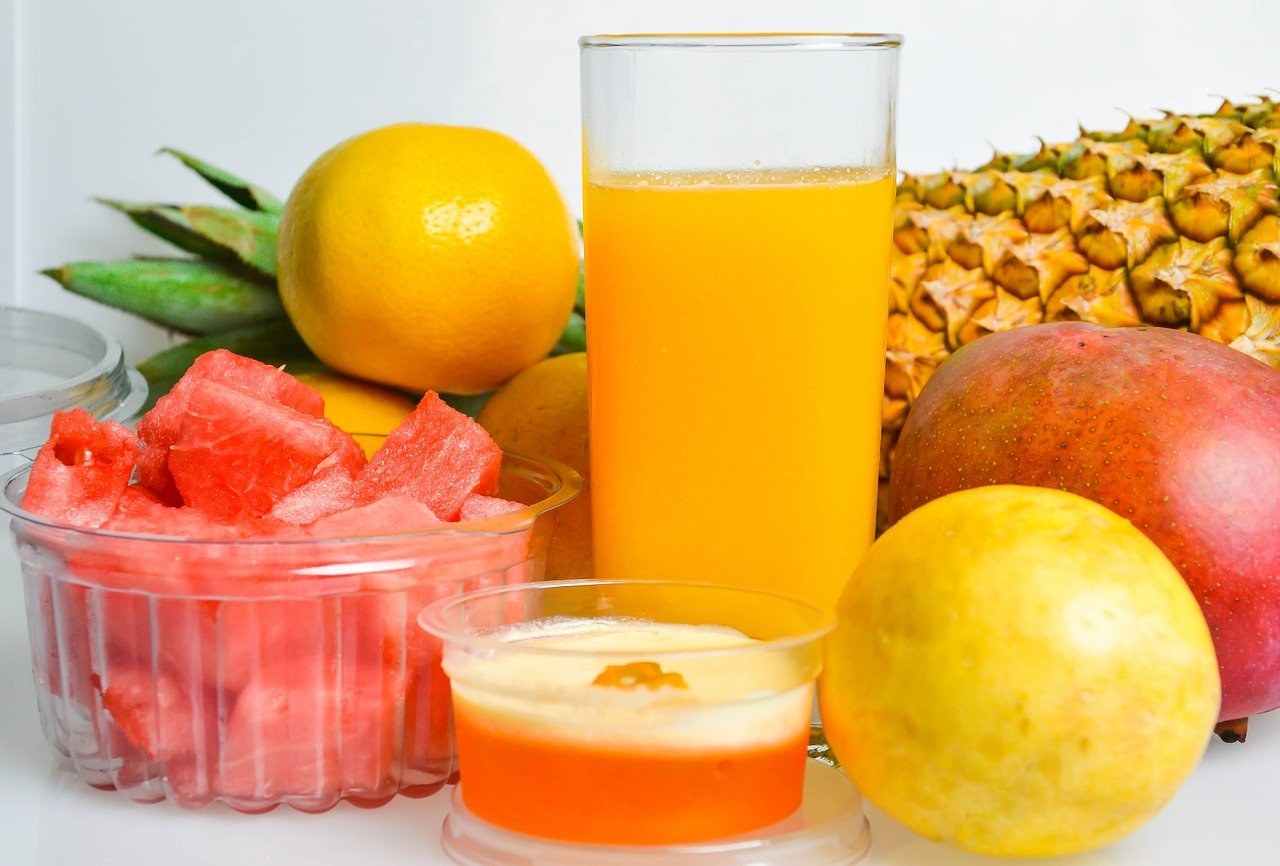 Here we go with some ultimate health benefits of juicing along with their recipes. We have chosen them from a juicer book prepared by the nutritionists and healthcare professionals.
1. Power Gulp
Its green goodie sneaks come with packed of iron that needs for women more when they're pregnant and during their period. It also ensures a better function of the muscle and maintains healthy blood cells.
Similarly, this is a good source of essential vitamin K that's vital for healthy bones. Calories that power gulp yields are 110 and here is the recipe:
What You Need
Sliced kale: one cup (equivalent to three large leaves)
Seedless green grapes: one cup
English cucumber: one, thickly sliced
Granny Smith apple: a small one
Water: ½ cup
How to Make
Combine all of the said ingredients such as kale, grapes, apple, cucumber, and water in a blender. Blend them and scrape down their sides until smooth. You can use more water if you want to make it thinner.
Before serving, you can decorate it with a kale leaf and a slice of cucumber. If you refrigerate, it's good to drink up to two days, and don't forget to shake before drinking or serving.
2. Complete Health Booster
Sipping of this pack of vitamins A, B, C, and E is a complete health booster for your entire body that fights to age.
You get stronger bones with youthful skin because of having lutein with these vitamins. It'll deliver you up to 192 calories and here is the recipe:
What You Need:
Apple: One, medium-sized, cubed, and cored.
Soft pears: two, medium-sized cubed, and core.
Cherries: half cup without pits
How to Make
Take all ingredients into a blender; blend them until they become smooth. Ensure the intensity of the juice and add additional water if needed. You can garnish with cherries before serving if desired.
3. Supreme Antioxidant
Consuming berry boosts antioxidants that provide the benefits of anti-aging. Indeed, berries in this fruit blend come with reliable anti-aging components. You'll get up to 151 calories and here is the recipe:
What You Need:
Blueberries: one cup (fresh or frozen)
Fresh strawberries: one cup, halved.
Mango: 2 cups, peeled and chopped
Water: ¼ cup
How to Make
Combine all the ingredients in a blender and blend them well until they become smooth. Also, it's the same as the previous juicing process that you can add more water if need.
Equally, if refrigerated, you can drink it up to two days. And each time you drink or serve it, you should shake it.
4. Energy Booster
Natural sugars come from fruits that provide you an instant energy boost. And coconut water with a load of electrolyte helps you to keep your body hydrated. Calories that the energy booster yields are 105 and here is the recipe:
What You Need:
Leeches syrup: one 20-ounce can
Peaches: one cup with sliced
Coconut water: ¾ cup
How to Make
Get all of the above-said ingredients in a blender. Then blend them finely and make smooth. You can use more water to make the juice thinner. Serve up to two next days with properly shaking.
5. Immune Booster
It's a vitamin bomb to fight off colds where the kiwis make twice the daily requirement of vitamin C., And the citrus provides more energy to ward off cold and flu. It'll deliver you up to 156 calories and here is the recipe:
What You Need:
Grapefruit: one (14-ounce), peeled plus cut into large pieces.
Oranges: two medium-sized, peeled, and cut into some chunks
Kiwis: three (total of 12 ounces) without peel and cut into large pieces
How to Make
Simply take them all together and blend well to make smooth. Now, strain juice. Add additional water if desired to make it a bit thin. You can refrigerate this juice for up to two days.
6. Post-Workout Refueling
Protein comes from almond helps you to build and maintain your muscle. Also, it has a double amount of potassium of two bananas to make a great balance of fluids and electrolytes.
The number of calories that the post-workout refueling yields is 231 and here is the recipe:
What You Need:
Orange: two medium-sized without peelings and cut into pieces
Raw Almonds: one-fourth cup, whole
Sweet potato: one small size, scrubbed, and chopped coarsely
Apple: one medium size, cored, and chopped in cubes
Water: half cup
How to Make
In a clean blender, get all the above-said ingredients, and blend them to make smooth. Note the density of the juice and add more water if it needs it. When completed, refrigerate the juice up to two days and share each time you drink or serve.
7. Detoxifying
Detoxifying your body needs these fruits plus veggies combination that will yield as sweet as satisfying juice. Thus, it'll help your body continue the detoxifying function with ease.
The beets and carrots of this juice are full of fiber that allows things easy to digest. Besides, the ginger extraction enables you to settle the stomach. Here is the recipe:
What You Need:
Beets: two or three medium to large
Carrots: six medium
Apples two medium
Lemon: half
Ginger: one to two inches
How to Make
Wash the ingredient, prep, and chop them all. Put all ingredients together on your blender or citrus juicer. Check the density and add some more water if it needs it.
The Bottom Line
Making healthy sips are as comfortable as fast to get lots of health benefits. In this hard time, these recipes will be convenient to fill the need of nutrients for your entire family health.
That's because the packed or juices outside of the home are not fresh enough and safe. So, you'll love these juice cleanse, healthy recipes as they're time-saving and affordable to prepare. Happy juicing!