Were you aware that the world's energy needs for one year can be covered by the generating power of the sun for only one minute?
As a matter of fact, within 24 hours, the Sun is more than capable of creating more energy than the entire population can consume in 27 years.
Hence, when the chosen types of solar panels and the atmosphere are well balanced, solar energy is not only a completely sustainable and enduring energy source but also a very cost-effective and efficient one.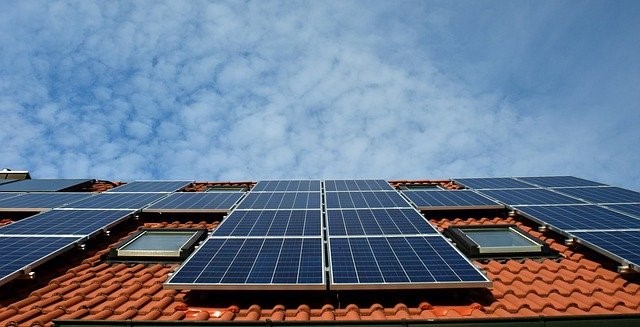 In an industry that has poured a lot of work into creating effective strategies to produce, utilize and store the sun's energy by using different types of solar panels and turning the sunlight into useful electricity, such exciting opportunities have developed and grown.
Only a few people are aware of the various developments and technologies on the solar energy market, such as solar thermal and solar water heating.
In case you have decided to install one, and you are wondering why you should, here is some useful information about the most popular and unique types of solar panels out there.
Types of Solar Panels
Solar cells are constructed from a semiconducting material that converts light into electricity in order to generate electricity.
Silicium is the most common substance used as a semiconductor during the manufacturing process of solar cells.
That being said, there are numerous types of solar panels to choose from. Here are some of the examples that may help you with your search and eventually, with your decision-making process.
The Polycrystalline and Monocrystalline Solar Panels
Cells consisting of silicon wafers include both monocrystalline and polycrystalline solar panels, wafers are arranged into rows and columns to form a square, coated with a glass sheet, and framed together in order to create a monocrystalline or polycrystalline panel.
Although all of these types of solar panels have silicon cells, the structure of the silicon itself varies between monocrystalline and polycrystalline panels.
Solar cells, Monocrystalline ones to be precise, are cut out of a single, pure silicon crystal.
On the other hand, polycrystalline solar cells are made out of silicon crystal fragments that are fused together before being cut into wafers in a mold.
The Thin-Film Solar Panels
Thin-film panels are constructed out of a variety of materials, unlike monocrystalline and polycrystalline solar panels.
The most popular form of the solar thin-film panel is constructed from cadmium telluride or CdTe.
Manufacturers put a layer of CdTe between translucent conducting layers that help capture sunlight in order to create this type of thin-film screen.
Thin-film solar panels may even be manufactured from amorphous silicon, which is close to the structure of monocrystalline and polycrystalline panels.
This form of thin-film processing also includes a glass coating on the top for safety. While these thin-film panels use silicon in their structure, solid silicon wafers are not made out of them.
Rather, they consist of non-crystalline silicon mounted on top of glass, plastic, or even metal.
Finally, another common form of thin-film technology is the Copper Indium Gallium Selenide panels.
The four components of the CIGS panels are mounted between two conductive layers.
---
Read Also:
---
The Cadmium Telluride Solar Cell or CdTe Solar Panel
This photovoltaic technique uses Cadmium Telluride among the various forms of solar panels, which makes the manufacture of solar cells at a comparatively low cost.
Hence, a shorter payback time is guaranteed. This type of solar panel is the one that needs the least amount of water for the development out of all solar energy technologies.
CdTe solar cells, bearing in mind the short electricity payback period, will keep the carbon emissions as low as possible with which Daniel from queenslandsolarandlighting.com would agree.
The biggest downside of using Cadmium Telluride is that, whether swallowed or inhaled, it is poisonous. This is one of the major challenges to be solved in Europe in particular.
Reason being that many people are very worried about using the technologies behind this form of the solar panel.
The New Biohybrid Solar Cell Solar Panel
One of the forms of solar panels that are currently in the testing process is the Biohybrid solar cell, which a professional team at Vanderbilt University has discovered.
The concept behind the new technologies is to use photosystem 1 and thus imitate the natural photosynthesis process.
Many of the materials used in this cell are identical to conventional approaches, but the transfer from chemical to electrical energy becomes much more effective by integrating the multiple layers of photosystem 1.
It is up to 1 thousand times more efficient than the first-generation types of solar panels.
The Amorphous Silicon Solar Cell Solar Panel
Have you ever used a pocket calculator powered by solar power? In case yes, you have surely seen these kinds of solar panels before, too.
Among the various types of solar cells, the amorphous silicon solar cell is the one that is primarily used in such pocket calculators.
This form of solar panel uses the best of the thin film range, a triple-layered technology. Just to give a quick impression of what "thin" means, here is talked about a thickness of 1 micrometer in this situation.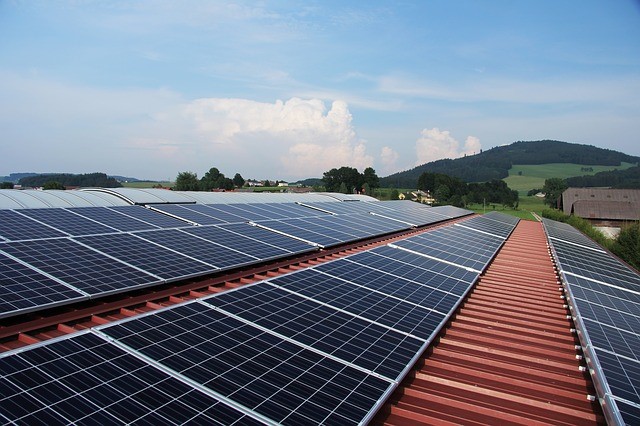 These cells are less efficient than crystalline silicon ones with an efficiency rate of approximately 18 percent with just a 7 percent efficiency rate, but the benefit is that the A-Si-Cells are comparatively low in cost.
Your choice at the end of the day will come down to the nuances of your property and condition when you pick the kind of solar panel you would like.
Monocrystalline, polycrystalline, and thin-film panels each have their own benefits and drawbacks.
Depending on your property and your solar project goals, the approach you can go forward with would differ.
No matter which of these types you decide to go with at the end, you surely will not make a mistake.
Just have in mind that you are doing something that will not only benefit you and your bills in the long run but also is good for Mother Earth.
And that alone is important and worth admiring.