Nowadays, hundreds of thousands of employees are working from home, most of which claim that working from home has increased their productivity.
A few employees made it a lifestyle and they don't want to go back to the office, while others have started their own online businesses right from the comfort of their homes.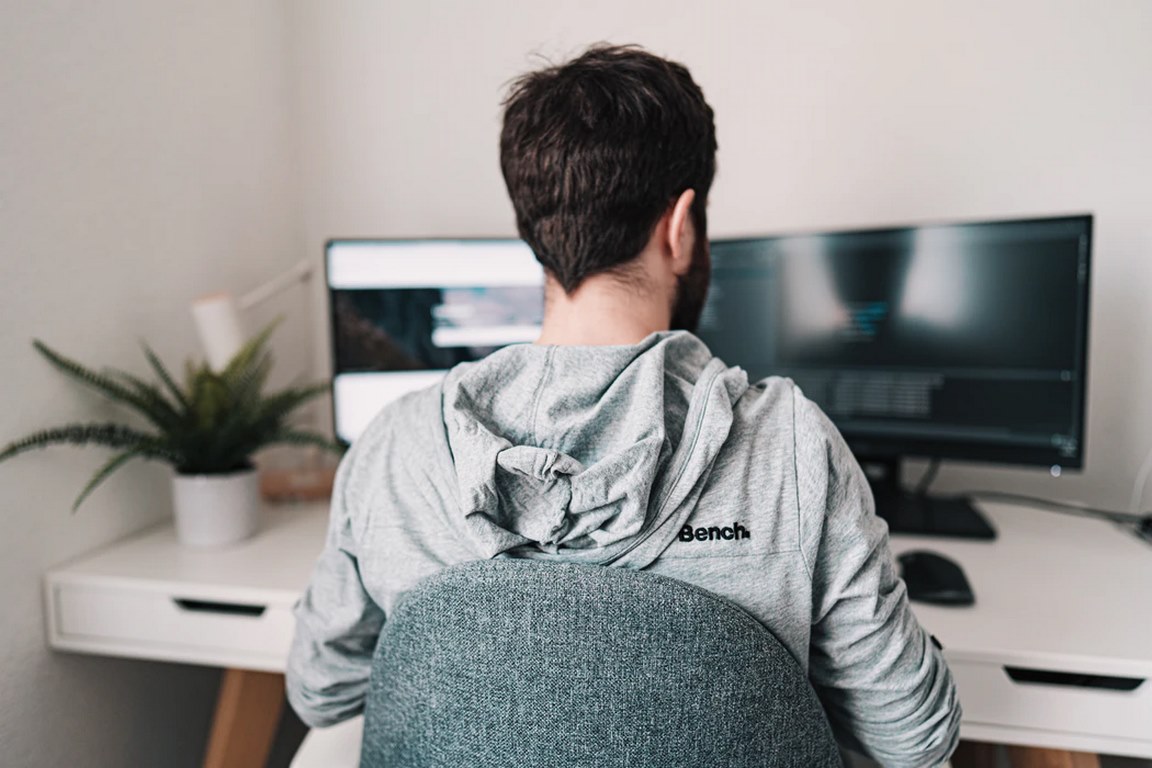 However, some individuals are struggling to remain motivated while working from home. If you're one of those people, there's no need to worry, you're not alone.
A lot of people have reported that their productivity decreased ever since they started working remotely.
Studies found that the main reason behind this is because the environment they're surrounded with isn't suitable for work.
Every employee should create a healthy workspace at home to improve their productivity.
On that note, here's how you can create a better work environment at home.
Dedicate a Space for Work
The main reason why you can't get any work done is probably the room you work in. If you usually work while you're in bed or relaxing on the couch, there's no doubt that your productivity will decrease.
The bedroom is the place where you unwind and sleep, and your subconscious already knows that, so it will be hard to muster the energy you need to work while staying in bed.
The same applies if you work on the kitchen's countertop; you will spend most of the time thinking about food, and you might even feel the urge to clean it.
There are a lot of distractions at home. That's why you have to dedicate a certain room or space for work.
You can convert your basement or garage into an office, or you can get a chair and a desk and place it in a quiet corner in your living room.
Wherever you choose to set up your home office, you should use that space only for work.
That way, when you sit on your desk, your brain will automatically know that it's time to get to work, which, in turn, will help boost your productivity.
Choose the Right Chair
Working from home means that you probably spend a lot of time sitting, and if you're sitting posture is not right, you might end up with neck, shoulders, and back problems.
Your posture has a huge impact on your productivity as you probably won't be able to concentrate if your neck or back hurts. That's why you should get an ergonomic office chair.
Ergonomic chairs are designed to align your spine in a way that reduces back pain. They also help improve your posture while working.
It's better to choose one that has lumbar support and allows you to adjust the seat height for maximum comfort.
You can also try stretching your neck, shoulders, and legs every couple of hours to reduce pain.
---
Read Also:
---
Declutter Your Desk
The mess on your desk can be one of the reasons why you're not able to focus on your job. Clean your desk and make sure that it only has the items you need to get your work done.
You can get a desk with several drawers to store all the folders and essentials you need, or you can put them on a nearby shelf where you can easily access them.
Avoid putting sticky notes all over the space. Even if those sticky notes are work-related, they can quickly pile up, leaving you with a messy desk.
Instead, try using an app on your phone or laptop that reminds you of the tasks you should do, or you can dedicate a small folder for all your sticky notes and reminders.
Block Background Noise
Minimizing distractions is key to creating a better workplace. However, sometimes it can be hard to block distractions if there's too much noise outside the house or your kids are playing in the same room you're working in.
That's why it's essential to dedicate a room for work, but if it's not possible or you can hear the noises from outside the room, you should get noise-canceling headphones.
These headphones will block all background noises and allow you to concentrate better.
Install Proper Lighting
Proper, sufficient lighting is important when you're designing a home office. Eyestrain can prevent you from focusing on your job.
Headaches, nausea, and neck pain can also be caused by poor lighting. Update or reposition your lights to provide you with the sufficient light you need while working.
The best light a person can get to improve their productivity is natural light. Try placing your desk where it can get enough sunlight during the day.
If you're not getting any natural light while working, place a warm light on your desk. Warm light can prevent eye strain and create a relaxing atmosphere.
If you spend too much time on your PC or laptop, adjust your brightness to protect your eyes.
Decorate Your Workspace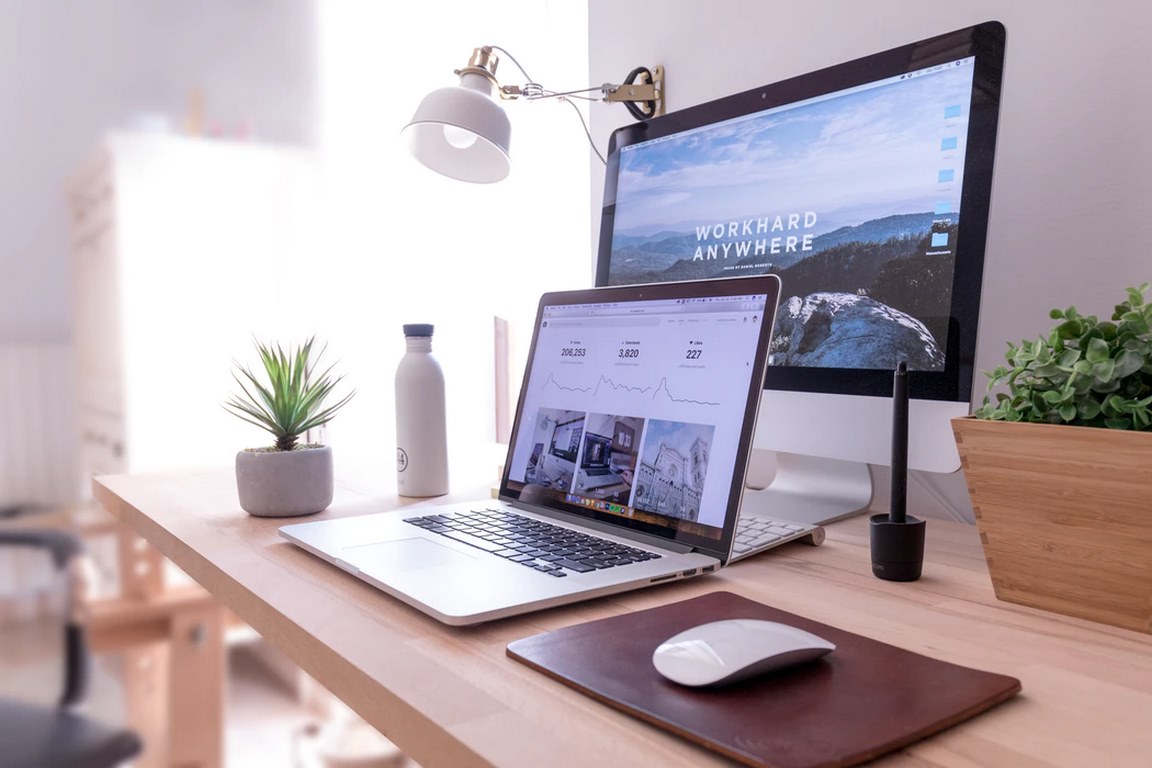 As we've previously mentioned, it's essential to keep your desk organized and only have the items you need for work, but it's also important to personalize it and make it comfortable.
Just like a standard office, your workspace needs some decorations. Try placing a few plants or flower pots around the room, hang pictures of your family on the wall, or light a scented candle while working.
Studies show that personalizing your workspace and smelling your favorite scent while working can boost your mood and increase your productivity.
Many employees are still struggling to adjust their lifestyle to work from home, and their productivity has taken a hit as a result.
You can easily fix that by convincing yourself that it's just like going to the office. Dedicate a space for your home office, and make sure that it's always clean.
Only keep the items you need for work at your desk, and avoid rooms that have too much noise so you can concentrate.
You should also set a schedule for yourself that includes when to work, how much you're going to work, and when to take breaks.
This will allow your mind to know when to activate work-mode and when to relax, which by default, will improve your productivity.